In this installment of my Moms Who Make Outdoors Happen series, we meet Michelle McCoy and her family of four. She joined together with a group of moms to create an Adventure Club for their kids. The purpose is simply to find and explore wild spaces in Orange County. Michelle and I have known each other for years through our blogging, but only just met in person in 2015. I just learned about her Adventure Club idea and asked Michelle to share. Here's Michelle's story in her own words:
It was the first Friday in October and our kids eyed the ginormous sycamore trees of O'Neill Regional Park. The leaves were just starting to turn a little brown – either from the drought or from it being fall in Orange County – technically anyway. We spent a good half hour hiking a short trail up to the top of Mesa View and then came back down to the playground and picnic area.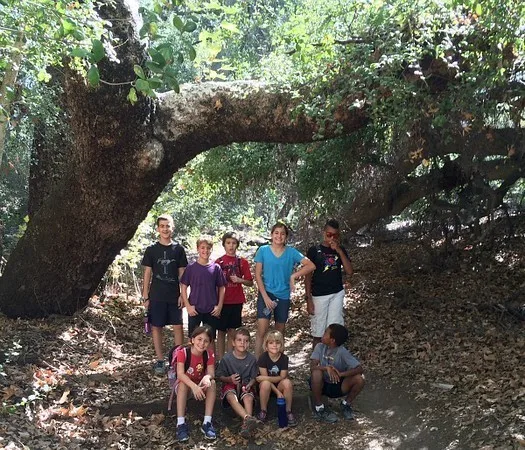 It was our first Adventure Club meeting of the new school year, and it was great to be back.
About 6 years ago, the oldest in my family was a 2nd grader on down to baby age and we loved exploring. We mostly enjoyed being outdoors where we could roam around, run, play, be loud, and enjoy beautiful nature.
I started wondering if there were spots in Orange County that were beautiful enough to be called "nature" besides the manicured lawns at the local parks or the beach (which is of course beautiful!) Several friends of mine wanted to be outside with their kids more too, so we started our own "Adventure Club."
We were simply a group of moms with kids who wanted to go outside and be intentional about enjoying nature."
We happened to all be homeschoolers, so meeting on a Friday morning worked for all of us. After researching and trying out regional parks and nature centers, we found gems of nature all around Orange County that we loved! I list some of my favorites at the end of this post, if you want to visit them yourself!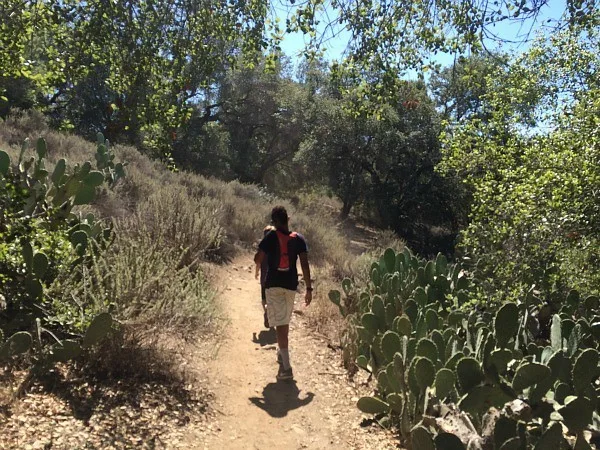 Fast forward 6 years and I now have a high schooler, middle schooler, and 2 elementary school kids. Sports, activities, academics, and social hangouts dominate our world, and many days I feel like a taxi driver. Despite how important those things all are, I didn't want us to lose our time in nature, so we are starting Adventure Club again. Once or twice a month we will meet our friends at a regional park, the beach, or on a hiking trail to see the trees, birds, scrub brush, and open spaces of Orange County.
That first Friday under the sycamore trees was not structured.
We did not fill out a nature journal, do a scavenger hunt to find nature items, and we didn't read any of the instructional signs on the trail. Bottom line- we didn't do anything that would look good on Pinterest or on a blog. But we were in nature."
The kids played amongst the trees, walked under arching oaks that must have been at least 100 years old, and soaked up the sunshine. I chatted and laughed with my friends and the kids played. It was wonderful.
And that's what being in nature is all about.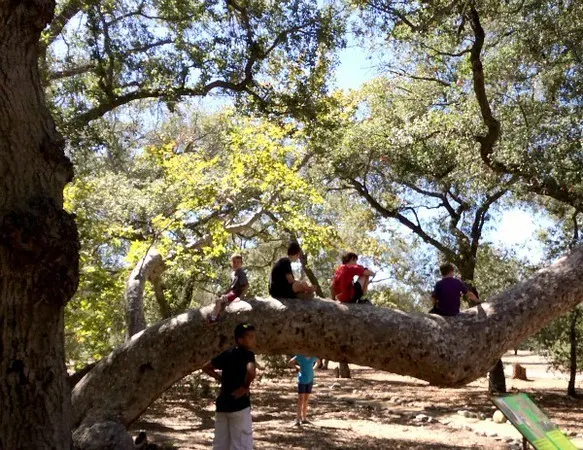 Some of our favorite Adventure Club spots:
O'Neill Regional Park – There are several hikes here but one of our favorites is the Vista Trail which is about 1.5 miles to the top of a knoll with a 360 degree view of Orange County to the ocean and Saddleback Mountain. The playground in the middle of the park is fun and there is a flat nature trail with signs and great sycamore trees to climb. The Nature Center is usually open on weekends.
Santiago Oaks Regional Park – From the main parking lot, we take the trail that crosses the creek on big round stones and then follow the trail to the Historic Dam. We explore that fun area and then loop back up to the playground. Us moms enjoy eating our lunch under the oak trees while the kids play on the playground. There is a nature trail behind the playground that has interpretive signs on it but it is a steep climb with some drop offs, so it is great for older kids. The Nature Center is usually open on weekends.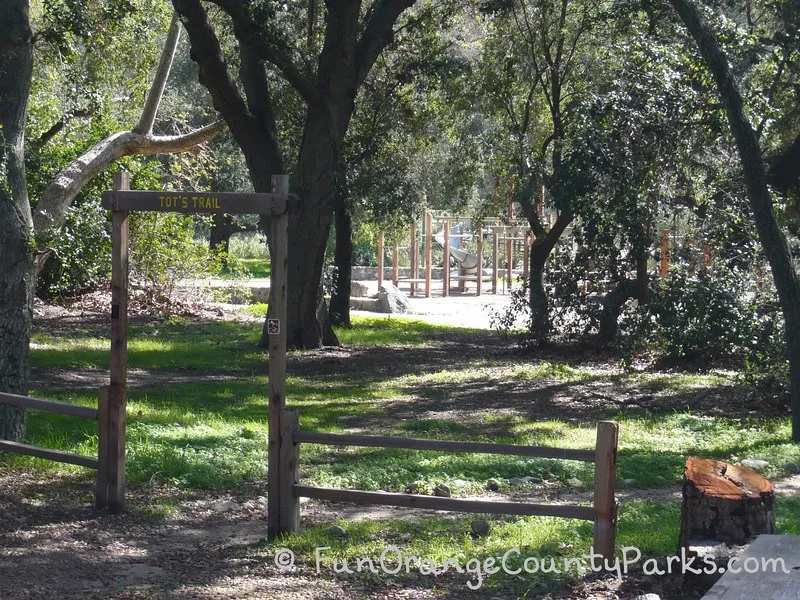 More resources on great hikes and nature in Orange County, compiled by Michelle and appearing on Trekaroo.com: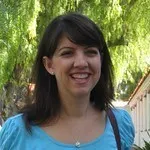 Michelle McCoy (a.k.a. mcfam at mmccoy@trekaroo.com) is the Lead Guroo at the family travel website called Trekaroo.com. She and her husband love traveling to national parks and going camping, but when life with 4 young kids keeps them home, they find their fun in traveling to the local beaches in Orange County and hiking in the wilderness areas nearby. Adventure Club photos courtesy of Michelle.
---
Sincere thanks for sharing your story, Michelle! ~Michele
"Outdoors" doesn't have to mean starting your own club, it can simply be joining an existing club and going on outings with them. I keep a list of outdoor groups with suggestions on ways to start your own.
Do you make outdoors happen for your family? I want to hear your strategies, your successes, your missteps, and your "a-ha" moments. Inspire other moms and share your tips, so we don't have to learn things the hard way. There's nothing better than getting first-hand advice from others. Email your story and photos to michele@natureplaytrips.com.