We take every opportunity we can to travel with the kids. It's one thing to teach them about the desert while they are sitting at a desk — and quite another to go for a walk in a desert garden. We felt the heat on our skin, heard the crunch of gravel and sand beneath our feet, viewed desert species of birds we know at home, figured out names of different cactus, smelled mesquite in the night air, and tasted prickly pear jelly. I'll be writing up more of our experiences on Trekaroo.com, but here's a sneak peak of desert beauty:
This is called a fish hook barrel cactus. The thorns have gradients of colors on them that I didn't notice until I looked closely at my photo.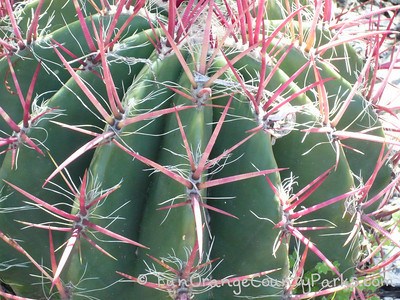 This one has a sneaky bug on these about-to-bloom cactus flowers. I didn't notice it until I got home and looked at the photo. Is it a grasshopper?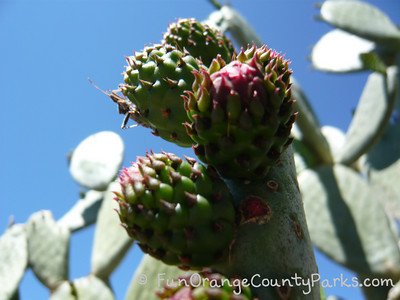 What beauty have you found outdoors lately?
This is my contribution to Suz Lipman's Photo Friday on SlowFamilyOnline.com (just for fun!).