Bonito Canyon Park in San Clemente is just blocks from the ocean. This makes the third Orange County park we've visited with bonito/bonita in the name.
Play equipment here is for a bit older kids who like to climb and it is a bit cooler for its location near the ocean.
Directions to Bonito Canyon Park in San Clemente: Exit Interstate 5 at Avenida Pico heading towards El Camino Real (the main beachside street through San Clemente). Turn left onto El Camino Real and then left onto Calle Valle. The parking lot will be on your right. Park Address: 1304 Calle Valle, San Clemente. MAP to Bonito Canyon Park in San Clemente
Recommended by: Danielle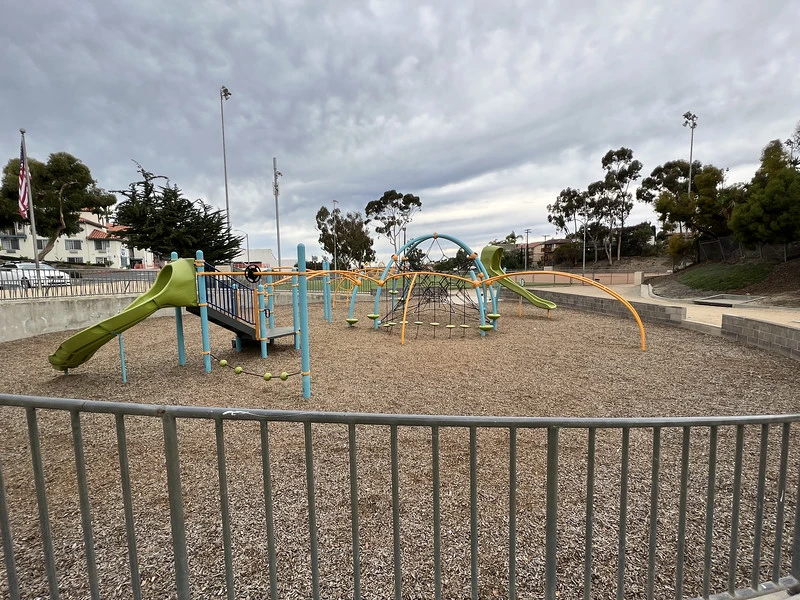 Highlights:
Sunken playground near restroom building and Boys & Girls Club.
It's cooler weather on hot days inland.
It's near North Beach, the train station, and Ole Hanson Pool.
Easy to watch the kids
Very simple, straightforward design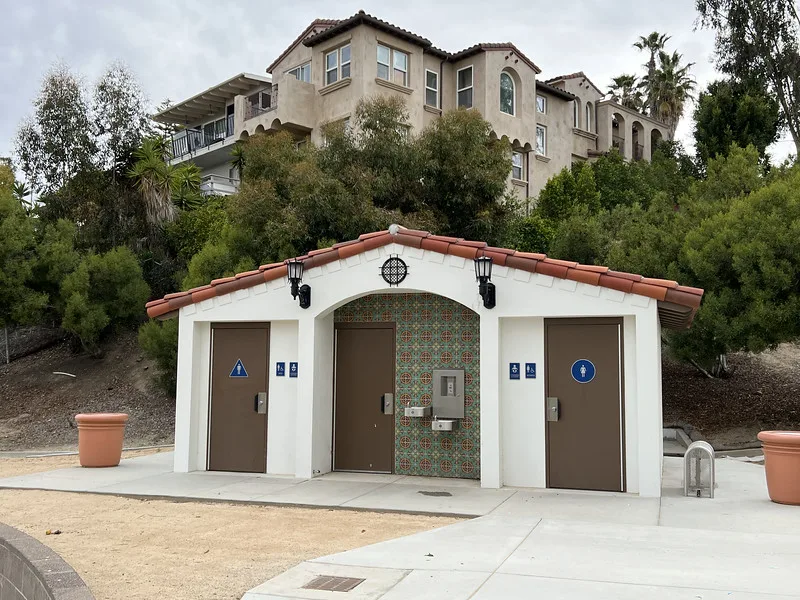 Be Aware:
NO swings
Designed for older kids who are good climbers
Located outside the 25,000 sq. ft.

Boys and Girls Club of the South Coast Area

– so you'll have older kids visiting (open all day during the summer, after 2pm during the school year)
Basketball and tennis courts maintenance scheduled every Thursday from 10am-Noon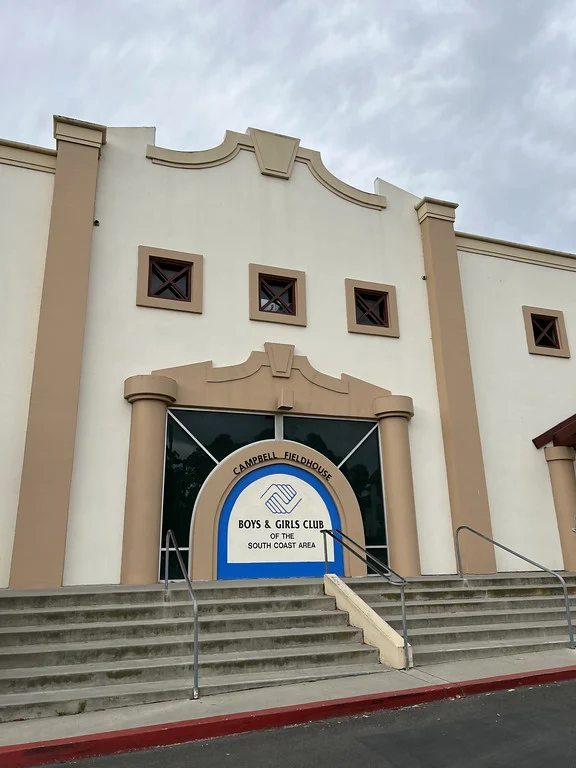 Checklist:
Dedicated parking lot off Calle Valle
Bark / wood chips play surface
Restrooms and water bottle refill station
Not much shade on the playground, but cooler temps near the beach
Tennis courts, baseball field, half court basketball
Nearest public library branch: San Clemente Public Library (we love the Friends of the Library bookstore here!)
Parks nearby Bonito Canyon Park in San Clemente
Originally posted in July 2009.