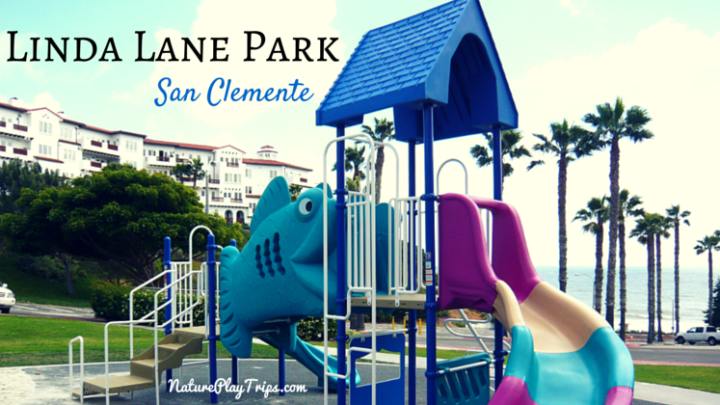 Linda Lane Park in San Clemente holds the distinction of being one of the few playgrounds with beach access, as well as ocean views. I also loved watching the trains go by on the tracks below us.
Location: You can walk to it off the San Clemente Beach Trail at an access point north of the pier on Linda Lane. To reach it from I-5, exit at Avenida Palizada and follow it towards the beach until you reach Encino Lane. Turn right on Encino which turns into Linda Lane. MAP TO LINDA LANE PARK IN SAN CLEMENTE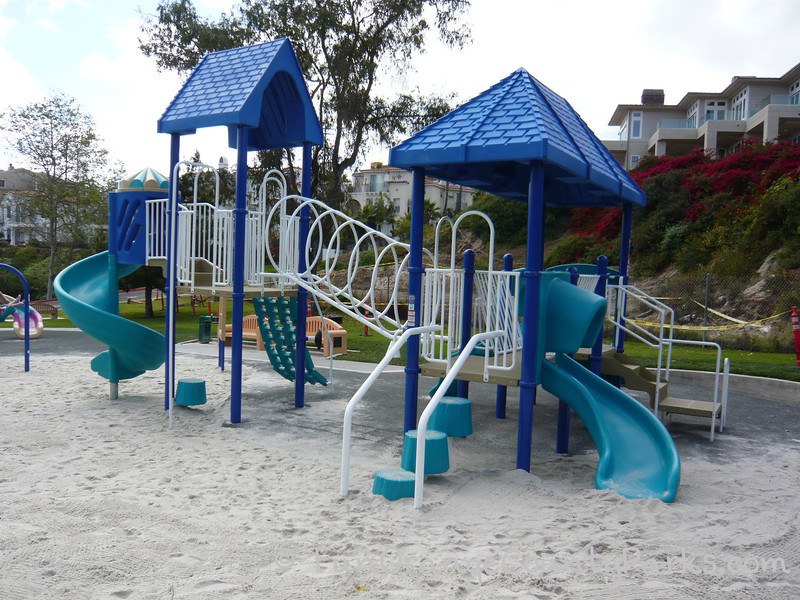 Highlights:
It's biggest selling point is that it's near the beach – so you'll enjoy beach weather and beach views
The equipment is brand new as of April/May 2011
Kids will like the whimsical colors and fish-shaped ladder on the smaller equipment
I'm seeing a trend at new parks where they put swings in between the big kid/small kid equipment. There's no exception here where two bench swings, one baby swing, and a special needs swing (latch already broken) are located.
I hear this equipment is so much better than the last set.
Watch the trains go by on the tracks below the park.
Take a walk on the San Clemente Beach Trail.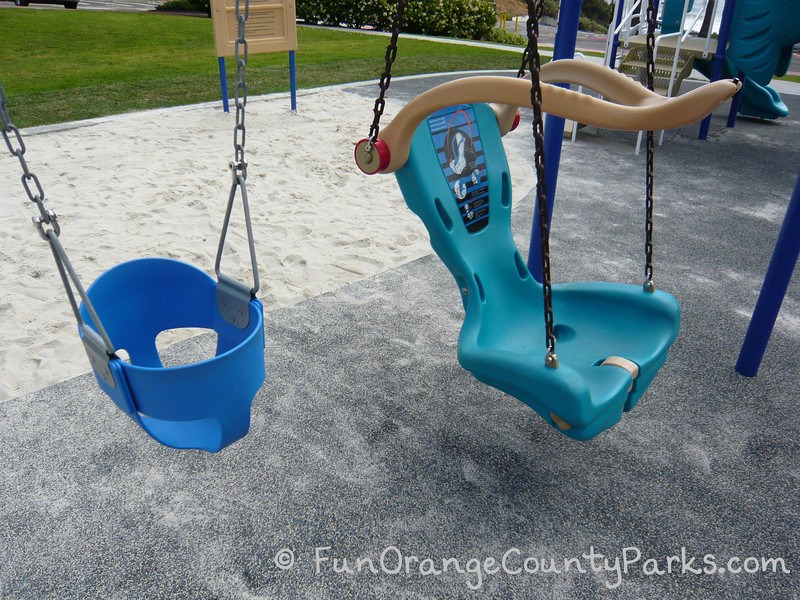 Be Aware:
We went on an especially blustery day so be prepared with windbreakers or jackets.
To get to the slide on the 5-12 year old equipment, kids have to climb through a "hoop ladder" which can be pretty wide for the little ones. (Thanks to my son's orthodontist for that tip!)
The fire pole was a little high for my non-risk taking 5 year old. There were also some of those funky loop ladders on the small equipment, which sometimes requires some extra supervision.
Pay parking at the meters (park in a spot, then go to the machine and pay $1.50 an hour). However, the city website says the meters at Linda Lane are only for 10am-5pm.
You'll be competing for parking during busy summer months.
The park is located on a corner and, although the traffic isn't super busy, there's definitely opportunities for kids darting out in the street towards the parking lot and beach.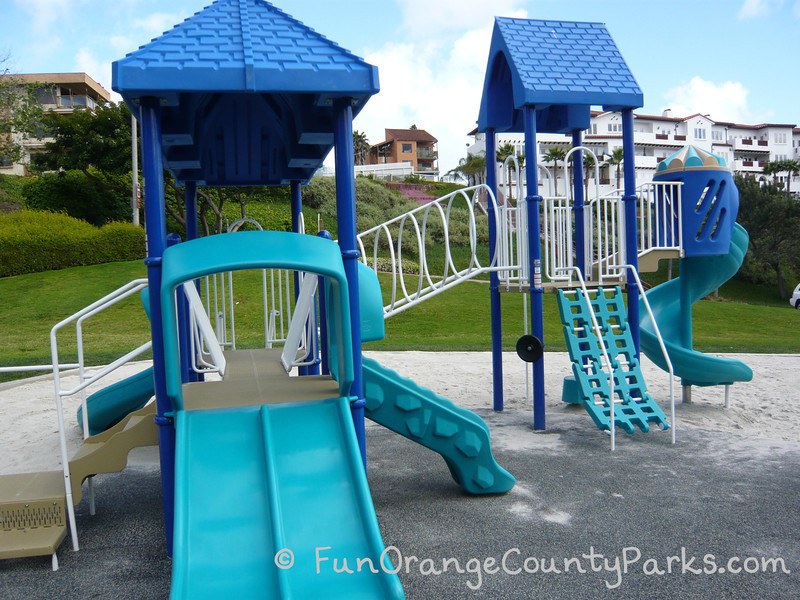 Checklist
Pay parking between 10am and 5pm ($1.50/hour) – you can pay by credit card
Recycled rubber and sand play surface
NO restrooms
Drinking fountain (Thanks to Michelle for correcting me)
There is a picnic area near the back of the park with concrete picnic tables
Lawn area and benches