The folks at OCParks.com alerted me to this very unique ranger program that's ongoing at Carbon Canyon Regional Park in Brea. Even if you can't make it on Thursdays for the program, the park is beautiful and worth a family visit.
Explore the beauty and wonder of the only Redwood grove in Orange County by scheduling a visit to a very special ranger program: 5 Senses of Science and Nature at Carbon Canyon Regional Park in Brea. Fun activities for kids of all age groups. For home school groups and small group programs. Learn to uncover the 5 senses; deer ears, owl eyes, raccoon touch, sounds and smells of the redwood trees.
Fun storytelling and opera singing for kids to learn about the history of the redwoods and a chance for everyone to participate in songs.
Stroll an easy 2 mile walk to the magnificent redwoods.
Event is every Thursday, between 8:00am and 3:00pm please call to reserve a time.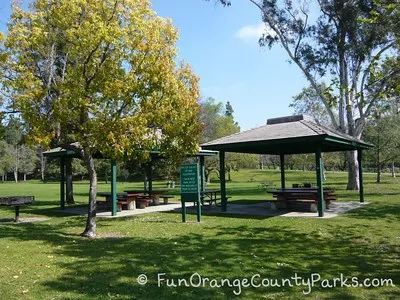 Carbon Canyon Regional Park
4442 Carbon Canyon Road
Brea, CA 92823
(714) 973-3160 or (714) 973-3162