Wildlife spotting and identification comes naturally to me. While roaming around a park yesterday, I realized 95% of the visitors were missing the "nature" part of the lake. There were birds we see quite often like the Canada Goose and mallards. A few people were feeding the ducks despite warnings that it's bad for the birds.
We were looking beyond the obvious. Ever see those white birds flying between wetlands and lakes in our area?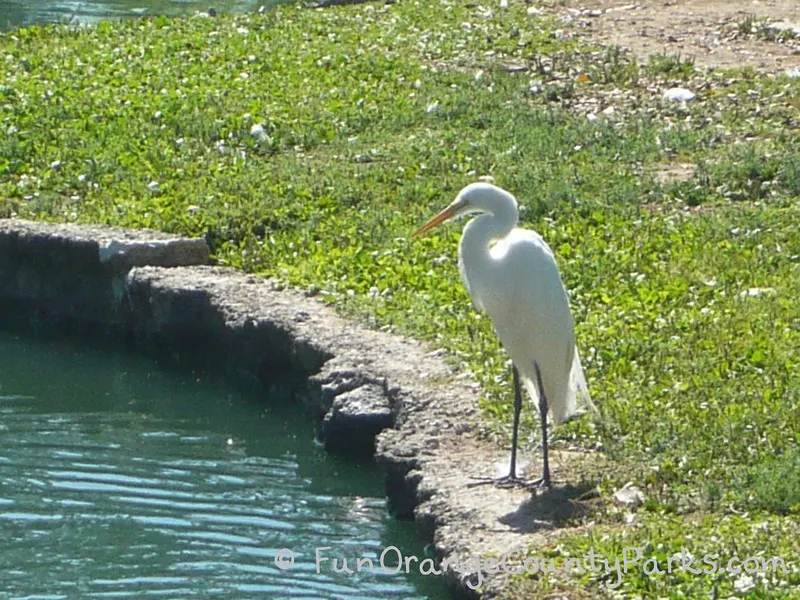 Meet the Great Egret. I usually see this bird in the air or quietly standing by the shore looking for fish. This bird is rather tall. Notice the coloration: yellow beak and black feet. We've been discussing the differences in birds and their names a lot lately in our family.
Check out this guy: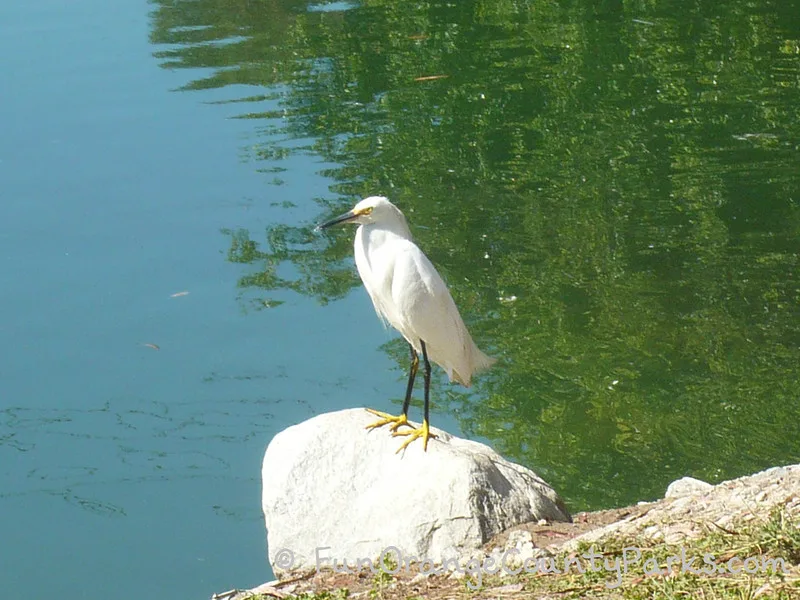 Another white bird which could easily be mistaken for the first. Let's look for the differences. This bird is shorter than the GREAT Egret. The colors are also reversed: black beak and yellow feet instead of the other way around. This is the Snowy Egret. Check for subtle differences and you can look up the details when you get home.
To a casual observer, the lake looked pretty lifeless. People were fishing, but I never saw anyone catch anything. The water looked like this: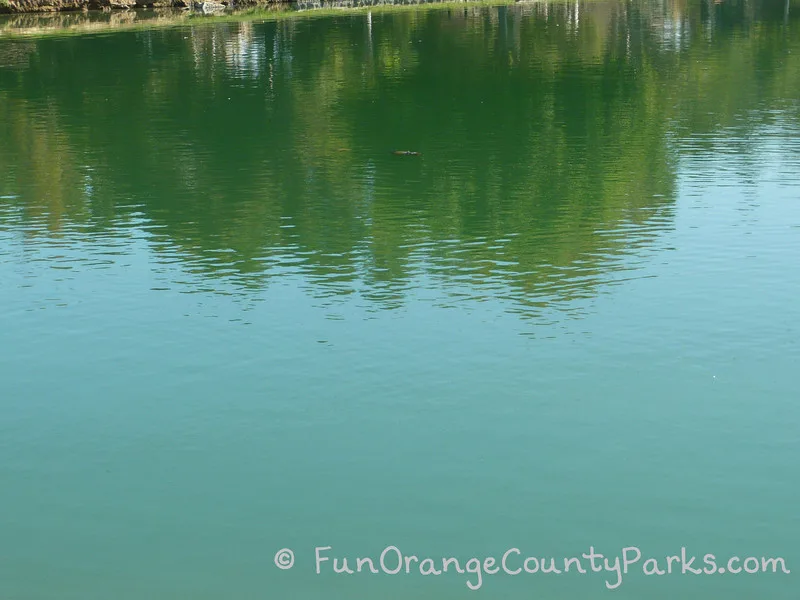 What's that I see floating on the water? Is it a stick?
Pretty sure that's a turtle! In fact, there are lots of little heads poking up out of the water at this end of the lake. Hmm, I know turtles like to sun themselves on rocks. So we take a closer look at the shore: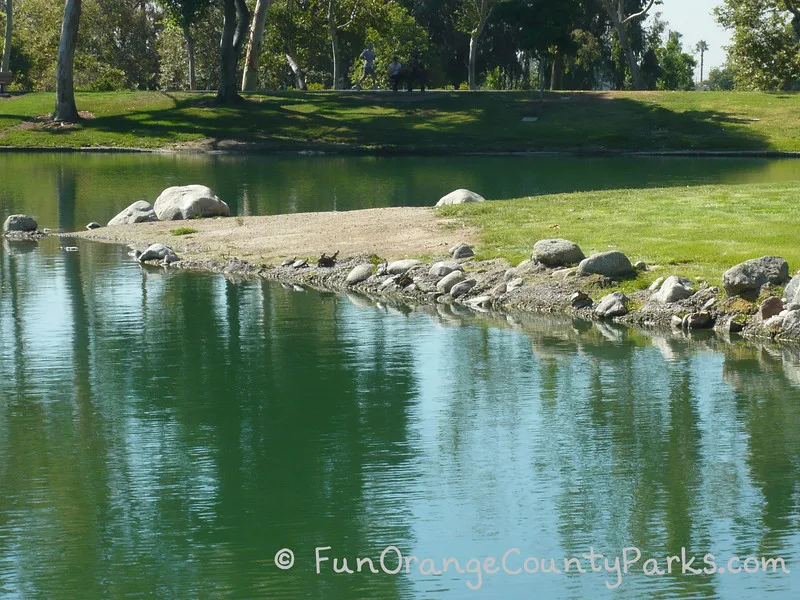 Are those turtles or rocks?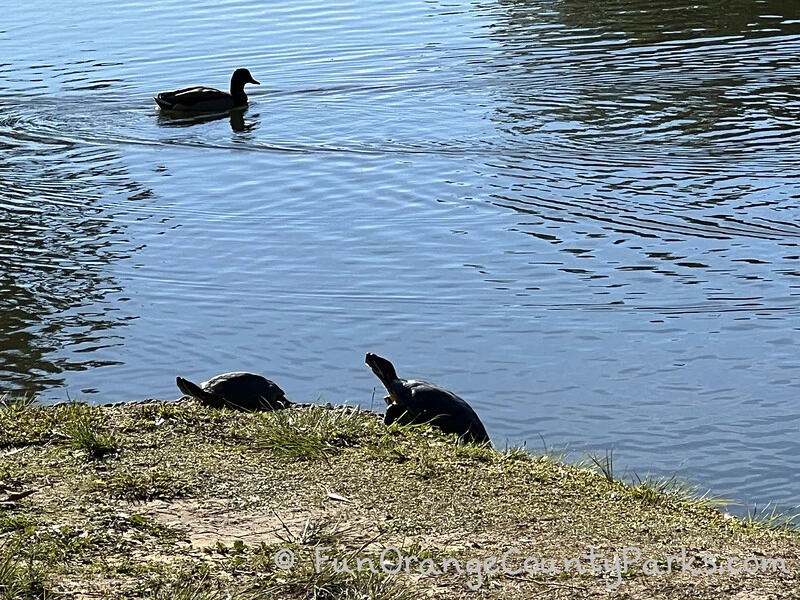 Look at that! And there was another big grouping nearby. Next time you are out at the park, go on a nature walk. See what you can spot. What looks different? Is there anything there that you've never seen before?
Remember, there's more to parks than playgrounds if you just take the time to look.