I discovered Verde Park in San Clemente from a map search when we were in the area.
I had no idea what to expect on our visit. Turns out that this is the perfect park for very young kiddos.
It's also good for frisbee and tennis for older kids.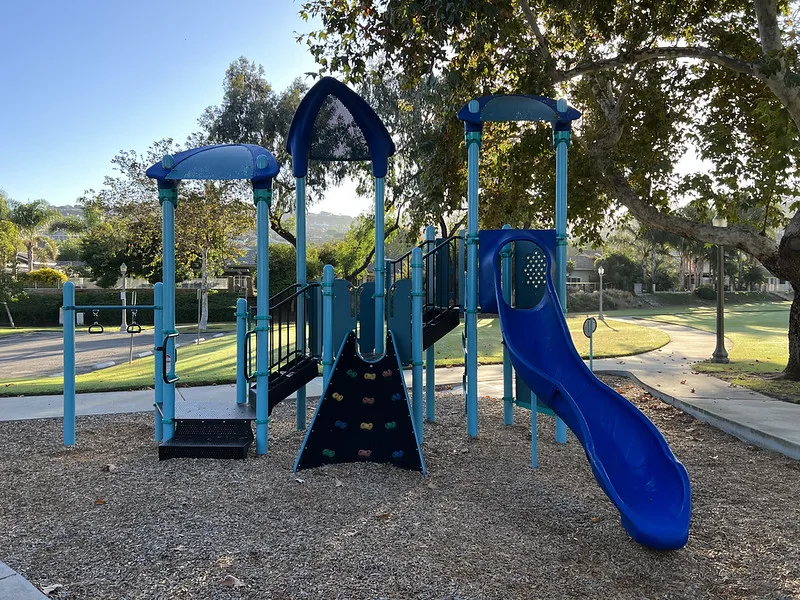 Directions to Verde Park in San Clemente: Right behind San Clemente High School off Avenida Pico. Exit Interstate 5 at Avenida Pico and turn inland. Take the first right onto Avenida Presidio (which is Calle Frontera on your left). Wind past the school and retail shops and into the neighborhood. Turn right onto Calle Escuela and drive slowly through the neighborhood until you see the Verde Park sign on your right. It looks like you should park on the street, but there's actually a small parking lot up the narrow driveway. (Park Address: 301 Calle Escuela, San Clemente) MAP TO VERDE PARK IN SAN CLEMENTE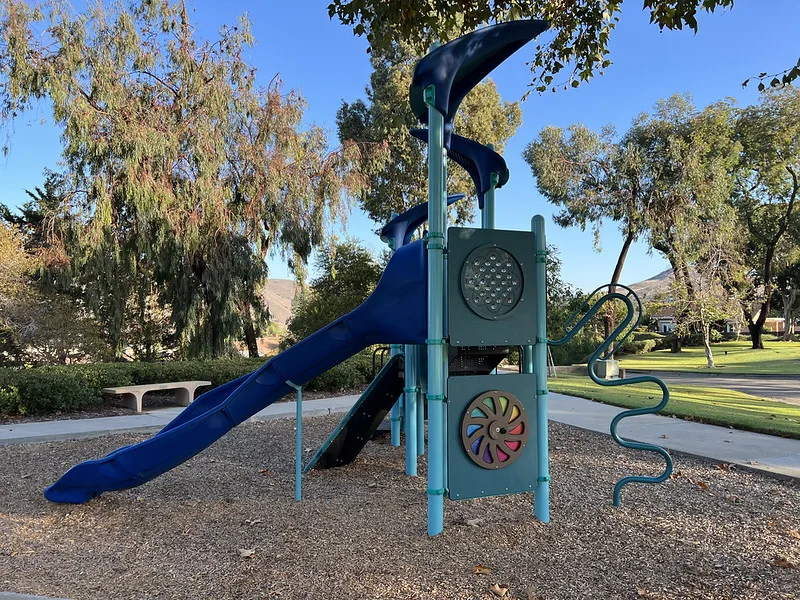 Highlights
I felt very peaceful upon entering this park. A couple was arriving to picnic at a table under the trees. Two guys were about to play tennis. A mom was placating her baby while her toddler played in the sand.
It has a beautiful grassy area and doesn't seem crowded. You'd have to be a local to know about it.
Beautiful shade trees and views of the area since it's up on a hill.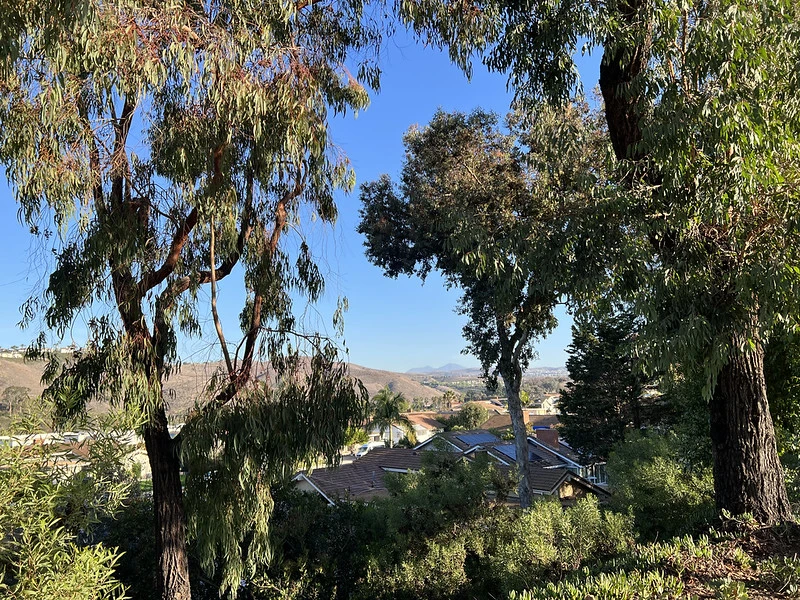 There's not much to the playground at all. It's a very small structure with some climbing opportunities (regular ladder, curvy ladder, and mini climbing wall). One decent slide.
A few picnic benches around grassy area of park and benches around the playground.
2 bench swings with 1 baby swing beyond the tennis court.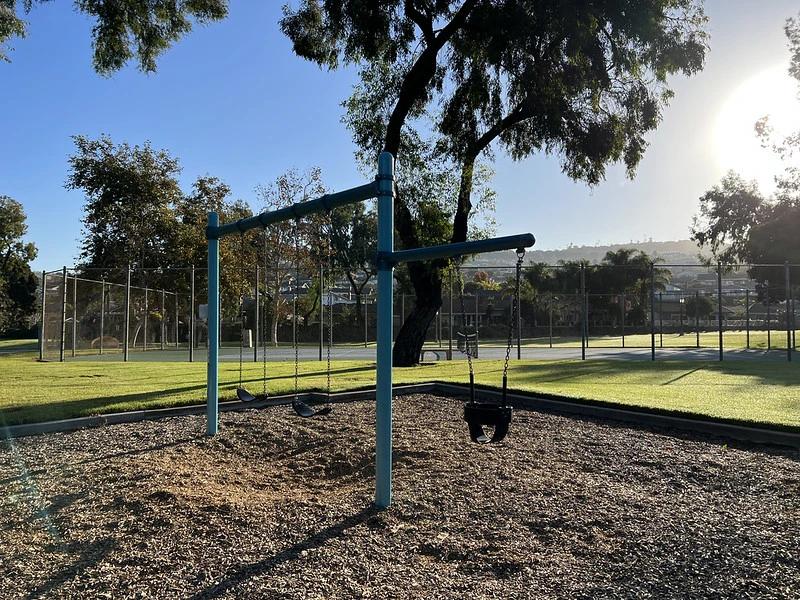 Be Aware:
It's near the high school, so it definitely impacts traffic and visitors to the park.
NO restrooms
NO parking on the street here between the hours of 7am-3pm M-F (presumably to stop students from parking in the neighborhood).
Drop points on the ladder side of the equipment, but it isn't too high off the ground. Just something to watch.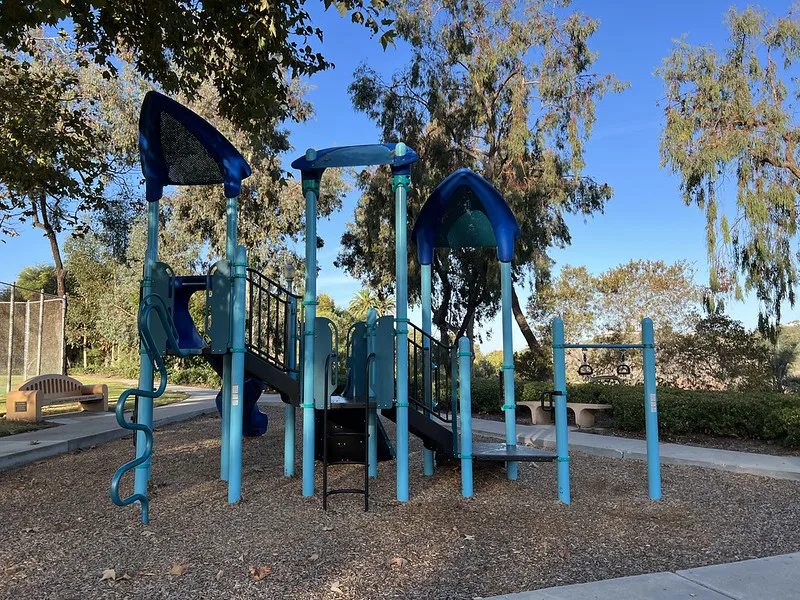 Checklist:
Parking in dedicated lot (although you can't see it from the street)
Play surface: bark / wood chips
Drinking fountain
NO restrooms
Tennis court
Nearest public library branch: San Clemente Public Library (events)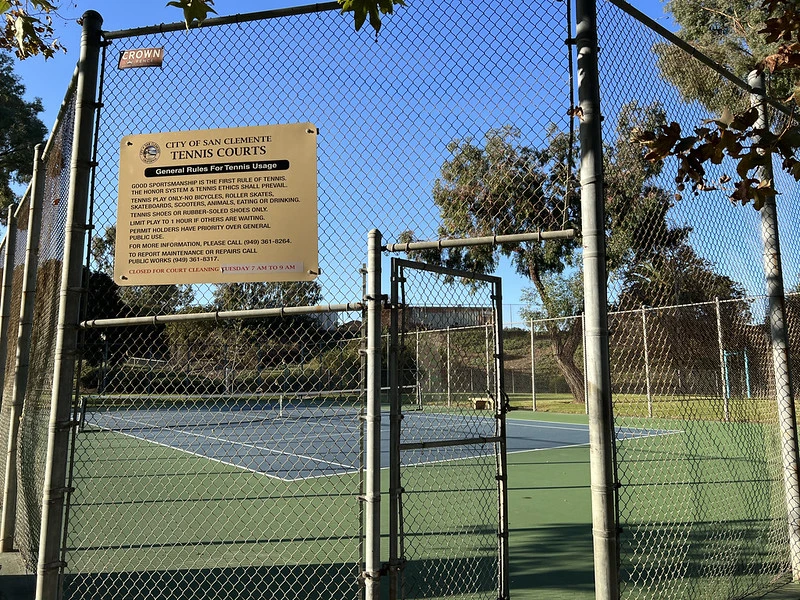 Parks Nearby Verde Park in San Clemente
Originally published July 2011.

Photo archive of OLD Verde Park play structure and swings . . .