Sycamore Canyon Park in Diamond Bar is about 10 miles up the 57 freeway from north Orange County.
A sprawling accessible play structure takes you down into the gorgeous canyon from the upper parking lot where you can stay and play a while or continue along the path towards a trail that rewards your uphill and upstairs trek with spectacular views.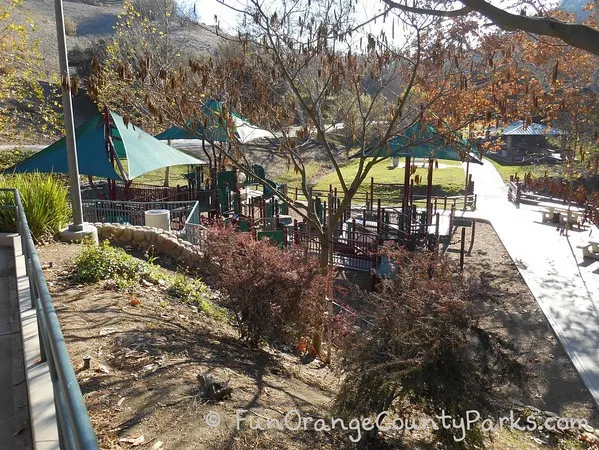 Directions to Sycamore Canyon Park: Sycamore Canyon Park in Diamond Bar is located at 22930 E. Golden Springs Drive. From the 57 freeway, exit at Grand Avenue and make a right turn, then make a left onto Golden Springs Drive. Turn right onto Sycamore Park just after the baseball field. MAP TO SYCAMORE CANYON PARK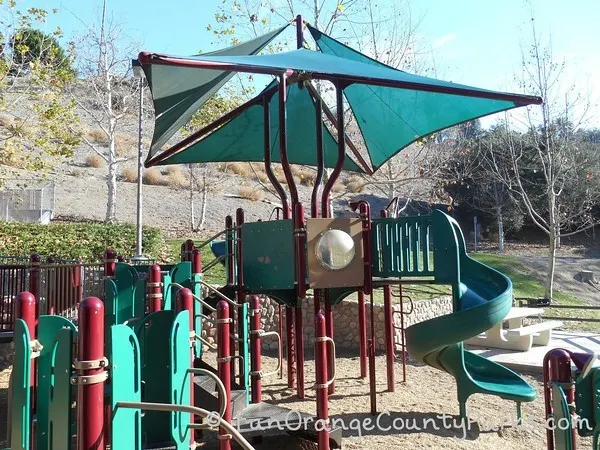 Highlights:
Beautiful, natural canyon setting complete with a creek and an overlook with a small waterfall not too far up the trail from the play structure area.
Huge, active and accessible play structure that really gets kids moving.
One structure near the upper parking lot for smaller kids.
Large, accessible structure for the bigger kids.
The smaller play structure is so far removed from the larger structure that there isn't as much worry about bigger kids bowling over the little ones.
Great place to pack a picnic lunch or bring food to grill and spend a big chunk of the day playing and exploring.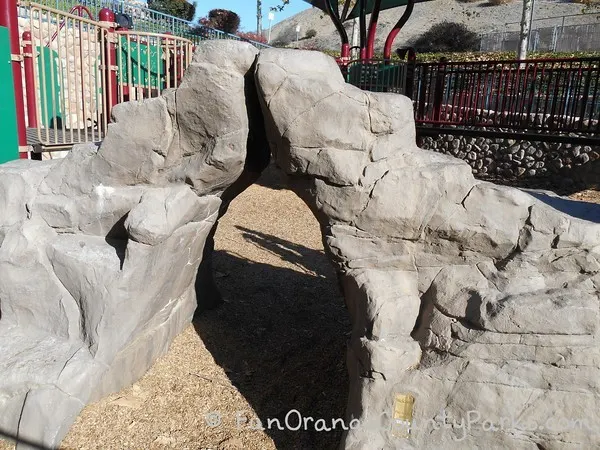 Be Aware:
Diamond Bar is the next city on the 57 past Brea in LA County.
A steep slope that ends in a creek is near the edge of the larger play area. There is a short fence at the top of the slope but I would watch smaller kids very carefully.
The trail area is a rattlesnake habitat.
The trail gets downright steep past the waterfall overlook area. The beautiful sweeping views of Diamond Bar and the surrounding area are best seen from an overlook that is up a LOT of stairs. Both of my kids managed the stairs alright, but a good stopping point with smaller kids would be the waterfall overlook area.
No swings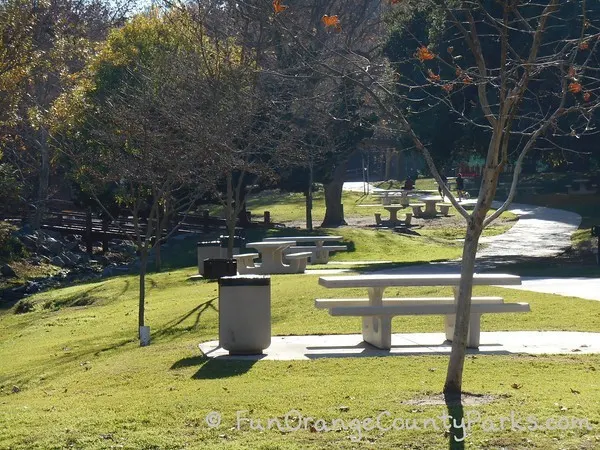 Checklist:
Spacious restrooms located near the upper parking lot
Drinking fountain attached to the restrooms
Dedicated parking in the upper and lower parking lots
Baseball field
Picnic benches and grills throughout – very close to the playground
Diamond Bar trail information with handy downloadable maps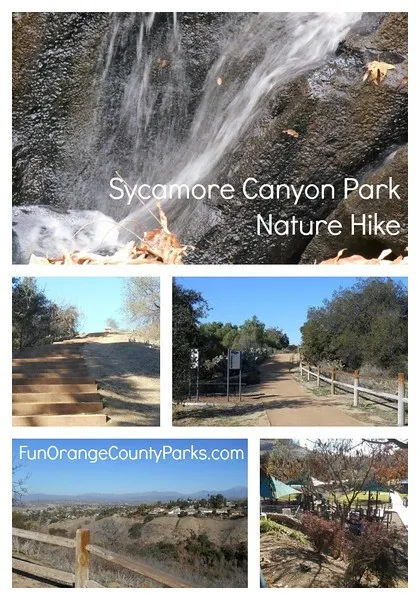 Photo credit: Lisa Lasater
Originally published in January 2014.