Oh, how the blossoms are blooming in our school garden! The brilliance is astounding! The peach tree pushed out the single blossom (above) a few weeks ago and now every branch is filled with blossoms (see next photo)!
Take kids on a spring blossom walk around your neighborhood and you're bound to find some fruit trees with flowers. If not, there's surely new green weeds from our winter rain – scant as it was.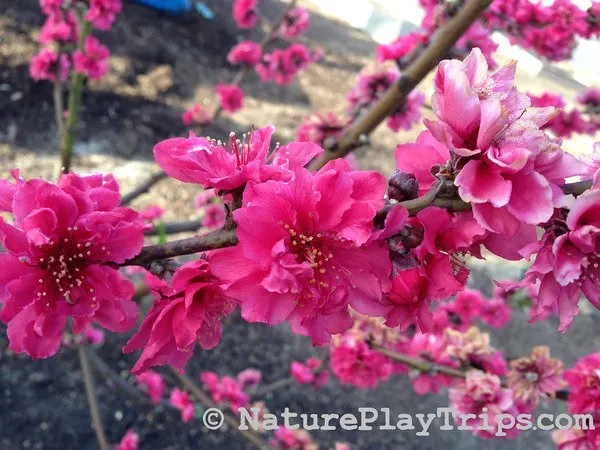 Questions You Might Ask (And you don't even need to know the answers! Let the kids come to their own conclusions.):
Do they smell?
What part of the flower do you think the bees like?
What fruit do you think this is going to be? Cherry? Apple? Lemon? Lime? Peach? Apricot?
Do you see little green sprouts pushing out on branches? I wonder what they are going to turn into. Hmmm . . .
Sometimes the individual blossom might bring up its own question. For instance, this one got me thinking about the veins in the blossoms. I thought veins were only on leaves?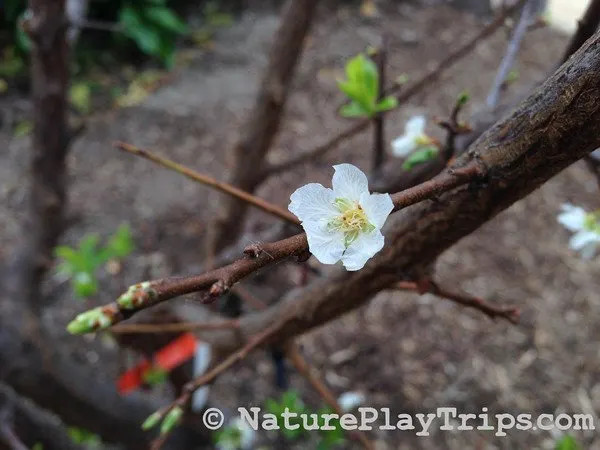 Some plants and trees might show the progression from blossom to fruit all on the same plant! For instance, these delicate whitish-pink blueberry blossoms . . .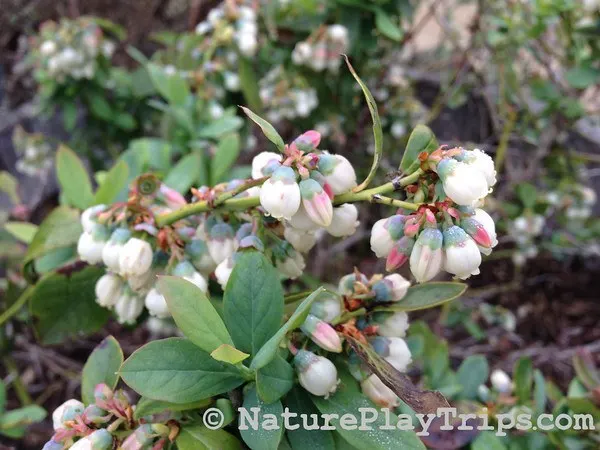 . . . had already turned into green blueberries which will eventually turn blue. Children at our school know to wait until the fruit is ripe to pick, otherwise you don't get to enjoy the full sweetness.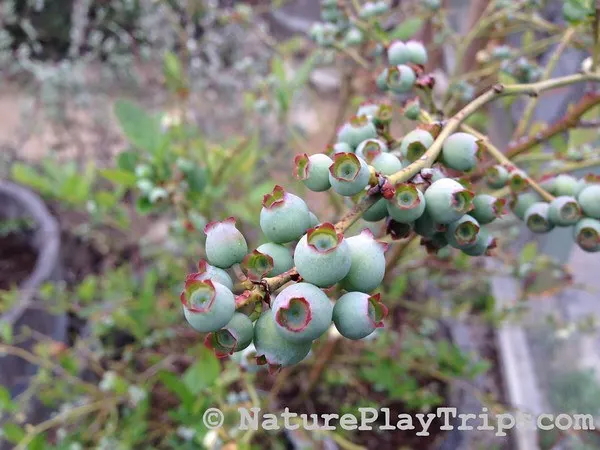 Do they smell? Well, I always test them out. Citrus are my favorite! Their pretty white and waxy flowers are the ultimate for flooding me with California childhood memories from when I first experienced the wonder of this sublime fragrance.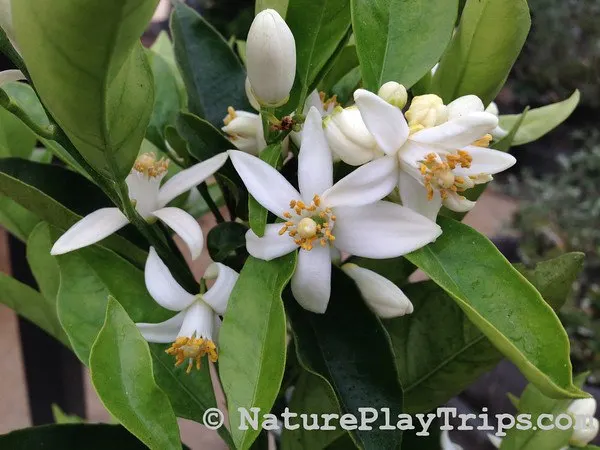 Let the kids lead and wonder at glory of Spring.
Who says California doesn't have seasons?