Pennypickle's Workshop Temecula Children's Museum seems far from Orange County — until you go there. We rarely head inland during the summer, but it when we visited it was one of those days where it was 95 degrees at our house and 98 degrees in Temecula. So we figured why not head inland to a place that's expert in air conditioning?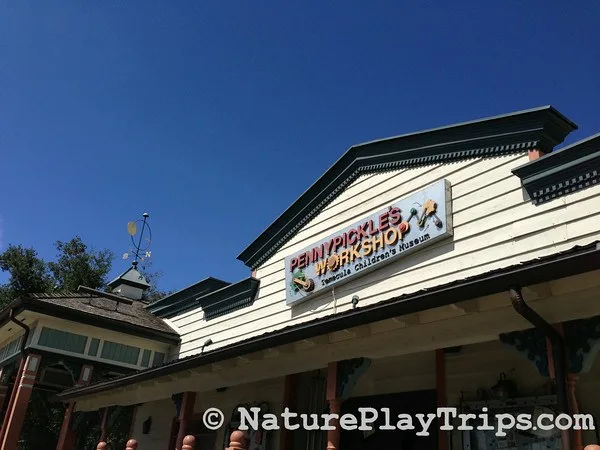 Directions to Pennypickles: From south OC, you can take Interstate 5 and cut over to Interstate 15N on the 76 in Oceanside. From central or north OC, it's probably easiest to take the 91 to Interstate 15S. Take the Rancho California Road exit and follow the signs to Old Town Front Street. See the map and directions on Pennypickle's website.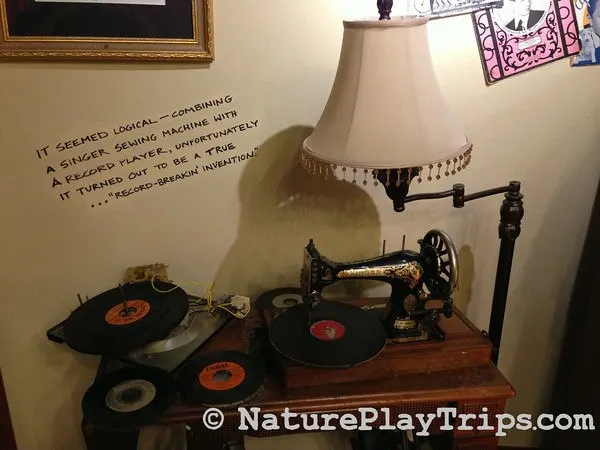 Highlights:
Depending on the day, there are two to three 2-hour "sessions" where only a certain number of visitors are admitted so it doesn't feel overwhelming with too many families.
The City of Temecula owns the museum and the character of Professor Pennypickle who has this "house" where he writes on the walls leaving notes and clippings about his inventions. It's a wonderland for imagination.
Not knowing what to expect is part of the fun, so I don't want to give too much away. Just know it's self-directed and you let the kids lead you from room to room. Remember — kids are in charge here!
There is something for all ages with different clues and activities on different height levels. I was tempted to walk around on my knees to see what the experience felt like at that level. Probably much different than my experience!
There is a craft/activity room with directed activities/experiments and scavenger hunts you can get from the front desk.
Admission is really reasonable for the whole family.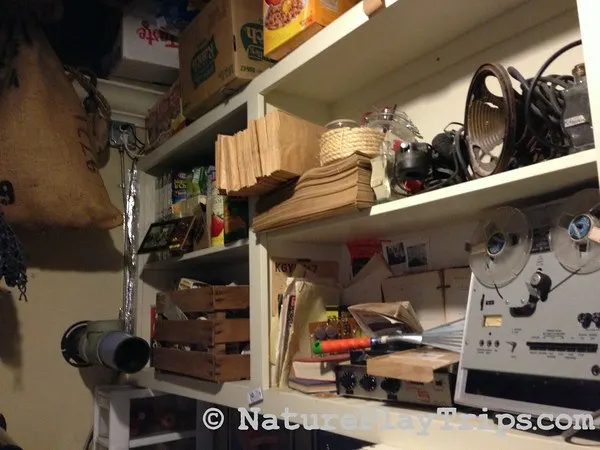 Be Aware:
Like I said above, there are separate 2 hour sessions – so you'll want to arrive near the start of one of them. Check the schedule on the website.
2 hours was plenty of time.
You can leave the stroller in the car. Parking is close and the museum is not very big to be able to navigate with a stroller.
The only rules are no running and no removing anything that's bolted down.
One or two areas are dark or loud – so just reassure little ones who startle easily.
Closed some Mondays – and for special events.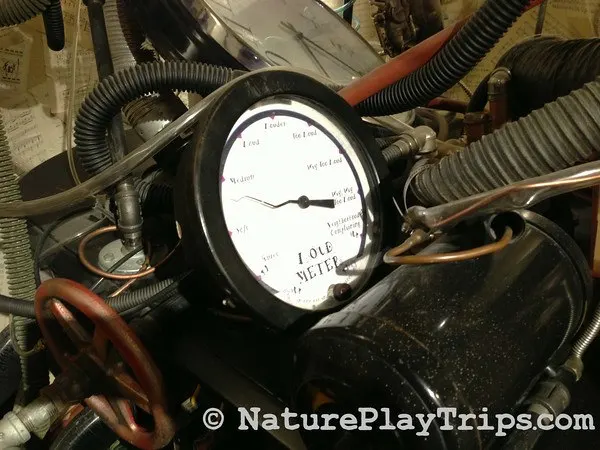 Checklist:
Free museum parking behind the building
Restrooms inside the museum – and if you get there early there are also restrooms outside the Stephenson Auditorium next door.
Admission is $5 and kids under 3 are free.
Consult the official Pennypickle's Workshop website for details on admission and location.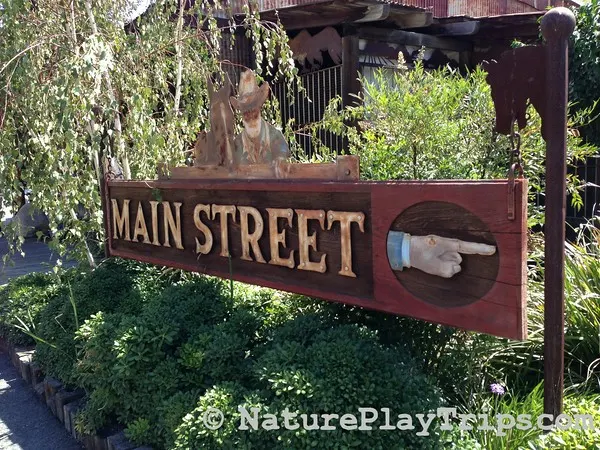 Nearby restaurant:
The Bank Mexican Restaurant – We ate lunch at the Mexican food restaurant on the corner called "The Bank." We had excellent service and the fajitas were especially yummy. I loved how the kid's menu was actually designed by children and had lessons about water conservation.