Lookout Point sits above the Newport Harbor entrance off Corona Del Mar Beach. On a very blustery day when we were exploring the coast with the kids, we discovered some of the best spots to check ocean conditions. This is a pretty spot in any weather.
Looking back towards the harbor, we could see white caps inside the harbor (I said it was blustery).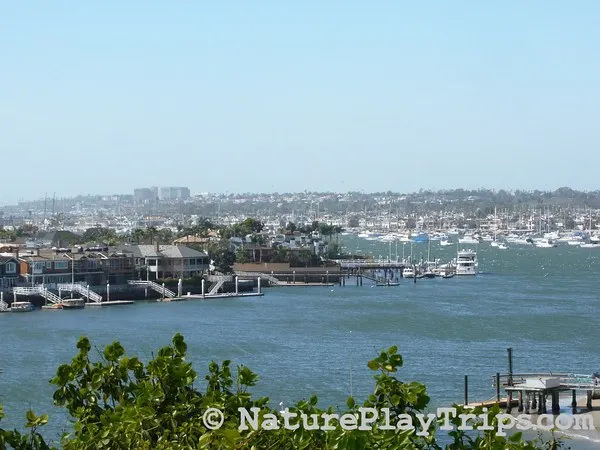 Waves crashed over the break wall and we could see the famous (infamous) Wedge on the Balboa Peninsula. Inside the harbor sits the more peaceful beach – I think it's called Pirate's Cove.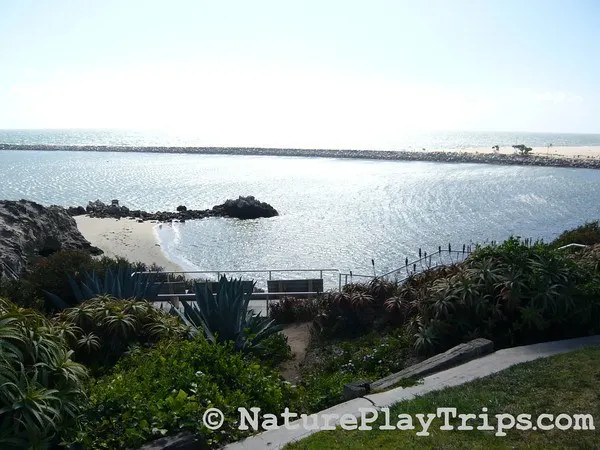 Even the sea birds had a hard time with the sustained winds – flapping, but going nowhere but backwards. If it weren't so blustery, we would have seen Catalina Island.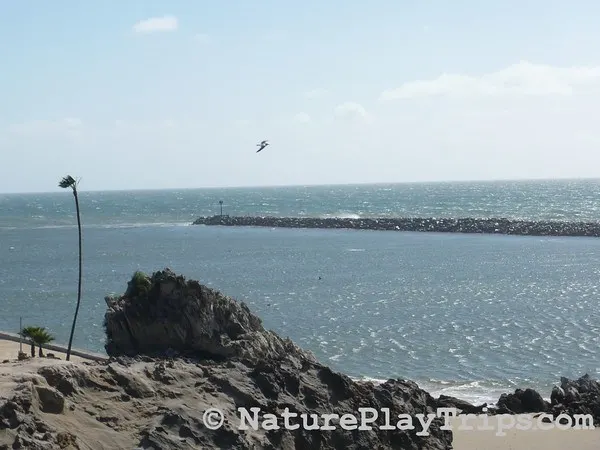 It's a beautiful destination for sunset viewing and strolling around Corona Del Mar Beach (read about taking the "circle walk").
Directions: Corona Del Mar Beach is off of Pacific Coast Highway(PCH) near Newport Beach. Lookout Point is on the bluff above the beach — more towards the north and the view of Newport Harbor. We usually take PCH from the Laguna Beach direction or go south from MacArthur Blvd. Coming from Laguna Beach you'll turn left onto Marguerite before you reach Newport Beach. If you are coming from Newport, it will be a right onto Marguerite. Drive to the dead end and park along Ocean Blvd on your right. MAP TO CORONA DEL MAR BEACH
Nearby outings: