I cried on the first "vacation" I took with my newborn son. I remember declaring to my sympathetic husband that "Vacation will never be vacation again." Between the extra packing, juggling the diapers and the bottles, messing with the car seat, providing road trip entertainment, and fighting new sleep routines – I was convinced I'd never be able to relax and enjoy a real vacation with my kids.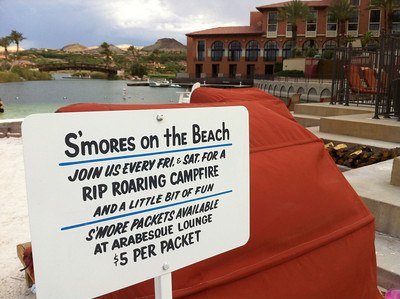 For this nature girl who likes wide open spaces and natural beauty, Vegas was pretty much the last place on Earth I wanted to take my family on vacation. I went three times B.K. (Before Kids). The first time because it was the first. I hated it. I never wanted to go back. The next two times because I was coerced by friends and family. I vowed never again. I didn't want to waste another second of my life on The Strip when I could be spending those days in Yosemite or Sequoia.
However, I recently found "vacation" again 5 hours away in the Nevada desert at: Loew's Lake Las Vegas.
This isn't the same Vegas. It's in LAKE Las Vegas at a Moroccan-themed resort built for the heat with lots of places to cool off with the kids, like the shady-in-the-evening Kid Pool staffed with lifeguards and featuring a water slide.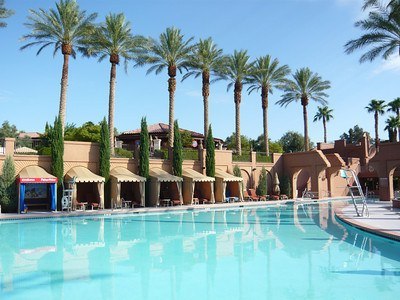 Loews has a "Loews Loves Kids" program which makes families feel welcome. It's nice not to be the only hotel guests traveling as a family. You can choose the Wading Pool with shade cover for the littlest kids.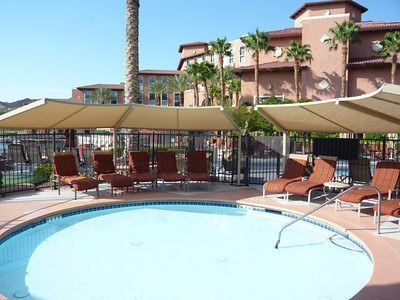 Visit the pirate playground near the pool, or ping pong tables, or basketball court. There are so many special touches on this property, like strategically placed jugs of ice water with fresh pineapple or melon floating in it for color and flavor.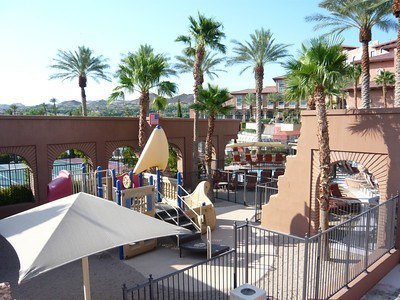 If you get tired of the pool, walk out the gate from the pool area and go jump in the lake!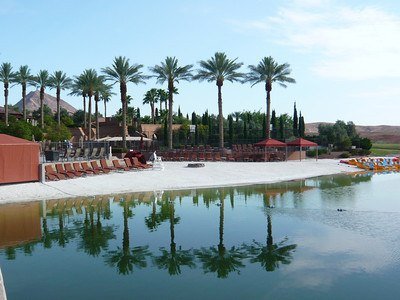 During the hottest part of the day, take the kids indoors to "Kids Camp." After Claudia greeted us with cookies in the lobby upon check-in, my kids buzzed about hanging out with their new friend in Kids Camp.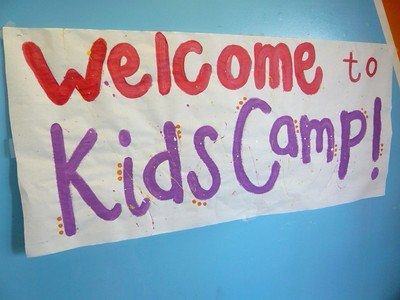 Claudia and Kathy made a great team caring for our kids. They spent three hours playing games, taking an electric boat ride around the lake, and feeding the resident desert tortoises Roxy and Mr. Speedy.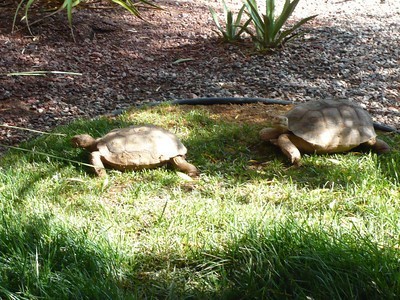 My husband and I escaped by going only a few steps away to Sushi School at Marssa, the resort's Four Diamond Pacific Rim and sushi restaurant. Loew's offers a SushiSkool for kids once a month, but it was the adults turn on our visit. Master Sushi Chef Osamu "Fuji" Fujita presented us with his signature instruction on how to make California rolls, spicy tuna rolls and hand rolls. And we got to eat all we created! We could just as easily have used our time to visit Spa Moulay or gone stand up paddle boarding on the lake.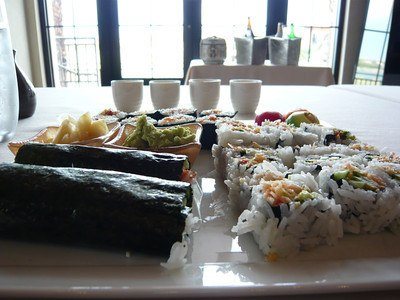 This nature girl even got her wish when it came to wildlife sightings. There were dragonflies galore, a full family of quail on the grounds complete with little chicks, a roadrunner, and a herd of wild Desert Bighorn Sheep camouflaged in the rocks (Can you see them?). We saw lightning light up the night sky and silhouette the mountains in the distance. We even spotted a rainbow over the lake at sunset.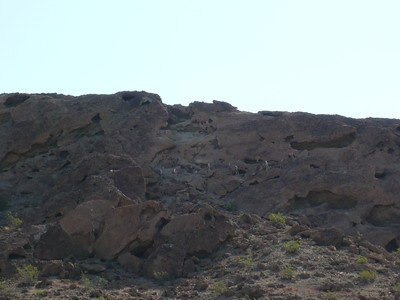 We ended our weekend trip with a 25 minute drive to Hoover Dam and made our first stop at Lake Mead on the way.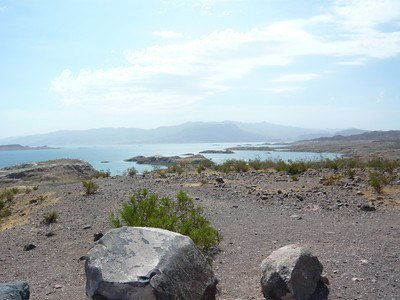 I thought I hated it here. I thought I'd never have vacation again.
Now I can't wait to go back to Loew's Lake Las Vegas and play some more.
Room rates through September start at $159. SushiSkool for kids is $20 per person and the first Saturday of each month. Sushi & Sake School (for adults) is $40 per person and the second Saturday of each month. For those who don't hate the Las Vegas Strip, Loew's runs a shuttle there throughout the day.
Disclosure: I received a complimentary stay at the resort in order to complete an unbiased review. The resort did not request that any specific opinions be expressed.
*This post originally appeared on my Play Mom blog at OCFamily.com