Jean Woodard Park in Yorba Linda has beautiful trees and plenty of birds to watch and listen to. When sports aren't in session the expansive grassy field lends itself to ball play and room to move. The natural hill area at the far end of the field is great for kids who love dirt and rocks.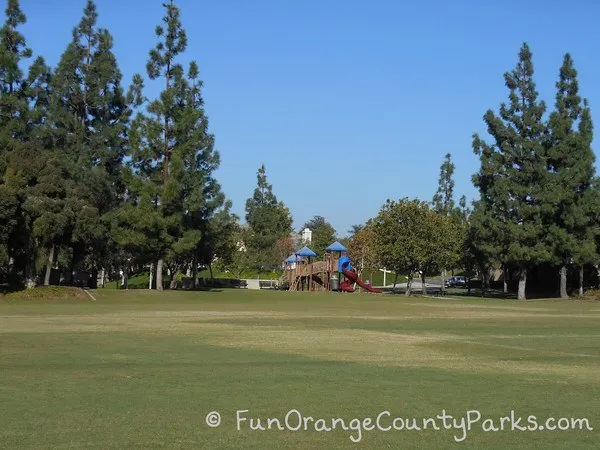 Location: Jean Woodard Park in Yorba Linda is located on Granby Drive, just north of MacKenzie Avenue. From the 91 freeway, exit at Yorba Linda Blvd/S Weir Canyon Road and make a left. Turn right onto Avenida Adobe and then turn left onto Granby Drive. The Park will be on your right. (Address: 5451 Eastside Circle, Yorba Linda) MAP TO JEAN WOODARD PARK (It looks like I've marked the wrong spot on the map, but the marker is RIGHT on the playground.)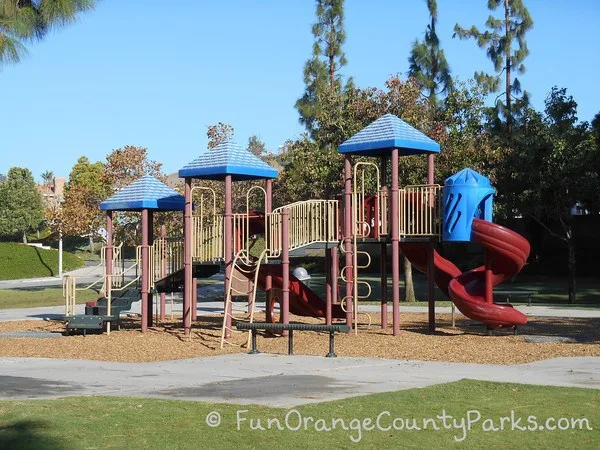 Highlights:
The single structure with large trees nearby always becomes a forest house for my kids. Their imaginations really soar here.
This playground tends to be quiet when there are no sports on the field, and sometimes we end up at this park when it is simply too busy at Eastside Park.
Plenty of room to roam amongst large trees and many birds to watch – I've even spotted some roadrunners here.
Bring a picnic to enjoy on benches that are shaded much of the day.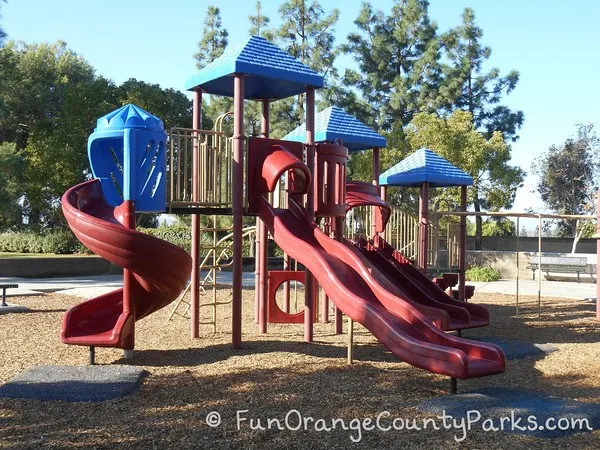 Be Aware:
NO restrooms – just a pair of port-a-potties at the far end of the field for emergencies
No dedicated parking – street parking only
Street parking also available off of Eastside Circle – but it is quite a hike across the fields to the structure
No swings
Cacti growing on the natural hill area – beautiful but pointy
Watch for work trucks around the natural hill area
Can be extremely busy when sports are in session
Even though there's a big grassy area, I'd discourage kite flying in areas near electrical lines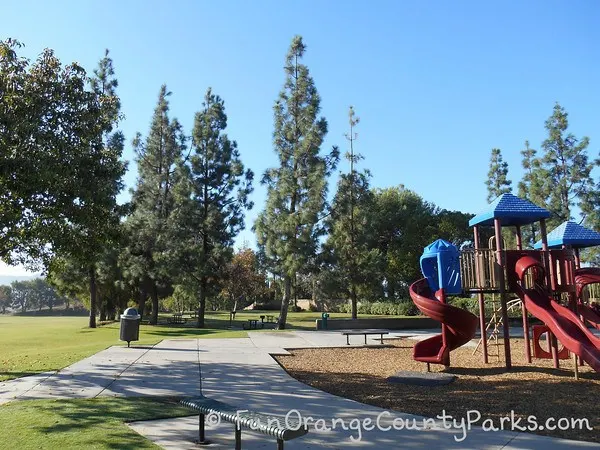 Checklist:
Bark play surface
Drinking fountain
Benches near the structure
Picnic benches and BBQs
Nearest Public Libraries: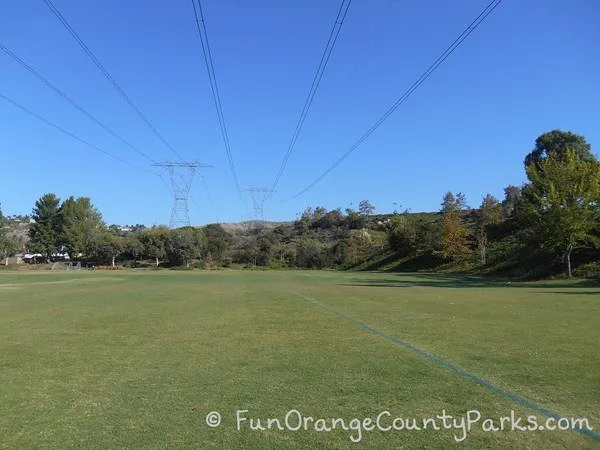 Nearby Parks: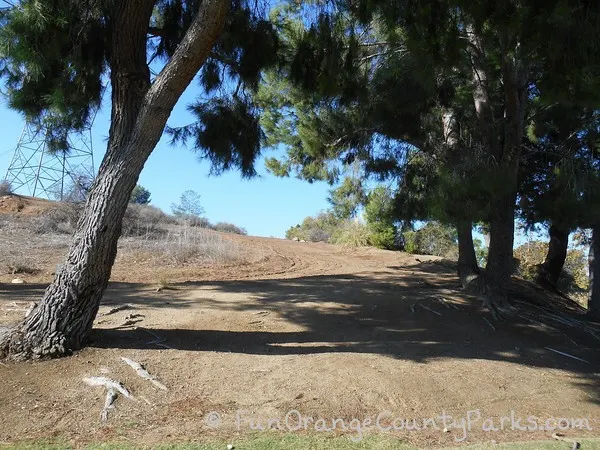 Photo credit: Lisa Lasater