Water play at the Irvine Spectrum splash pad is just a part of the shopping experience here for families.
If you want to know about other water play areas and splash parks, make sure you read my much larger post on the subject!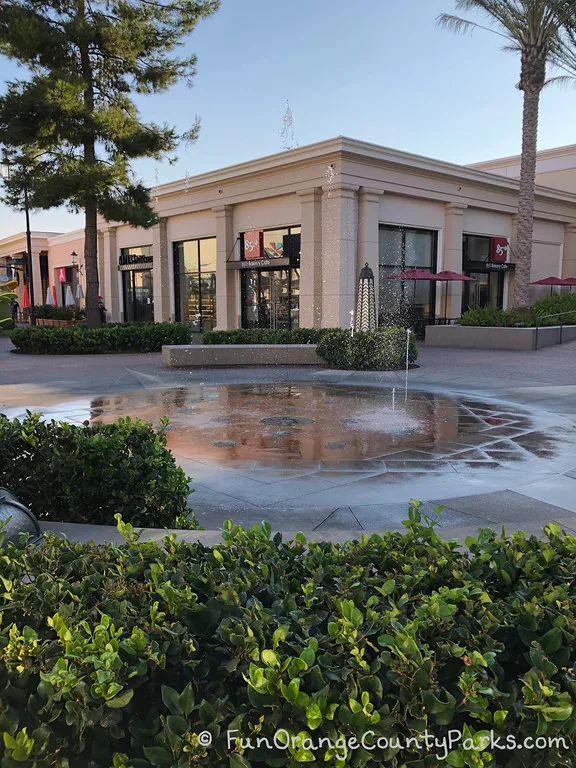 How to Get to the Splash Pad at Irvine Spectrum: The Spectrum is the Irvine shopping center visible from where Interstate 405 and 5 meet. Irvine Center Drive is the exit to take from the 405. Take Alton if you're coming from the 5. Turn onto Enterprise from Irvine Center Drive next to Interstate 405. Park outside of the parking structure in the Nordstrom Lot. MAP to IRVINE SPECTRUM SPLASH PAD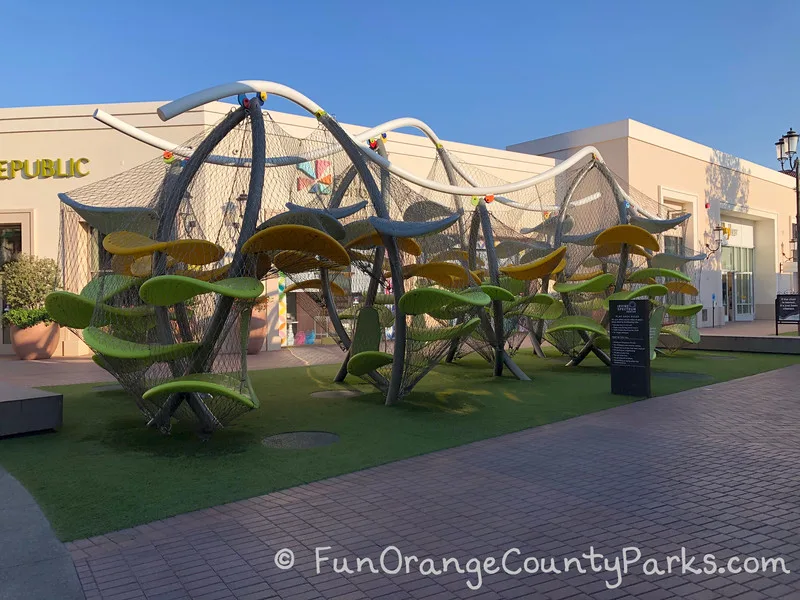 Highlights:
The

fountain of tiny droplets

or splash pad here is closer to the "kids area" of this Irvine shopping spectacle and right near the entrance to Target near the carousel.
Other fun spots at Irvine Spectrum to visit with kids:

Of course, the carousel which is right next door to the water play area.
The Giant Wheel and the lawn area nearby.
There are seats spaced out amongst the palm trees and shrubs outside of Old Navy and Dave & Busters open space where mist pops up from the ground to cool you off. Little kids will be surprised and I'm sure it's a favorite.
Another small lawn area outside the big movie theater.

I love it because there is inevitably something I need to pick up at Target or now there's Bristol Farms Newfound Market so you can grab groceries or any Target items as part of the trip.
Be Aware:
The fountain and playground can be busy.
I recommend wearing shoes so there's no slipping on the concrete, but that may not be practical/possible.
Bring a towel and change of clothes for the kids if you are heading somewhere after!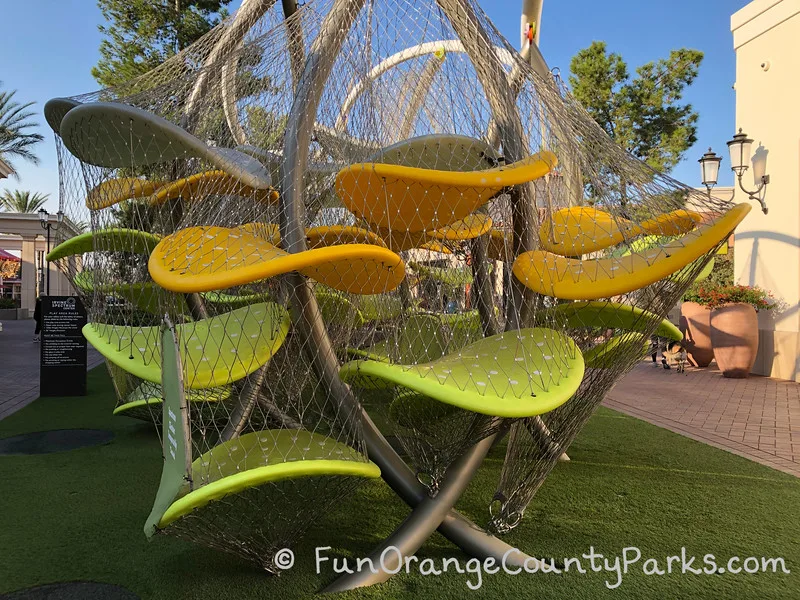 Checklist:
Parking is free. Park off Entertainment Way near the carousel before you hit Target. It's called the Nordstrom Lot on the Irvine Spectrum map.
Concrete play surface in fountains.
Restrooms in between Erin Condren and the Dry Bar right near the play structure. There is also another restroom access point from between the Cycle Bar and Cotton on Kids. Finally, there are also restrooms inside Target.
Umbrellas at tables surrounding fountains to shade adults watching the action.
Originally published in May 2009 (when the splash pad was near the food court before the movie theater went in)!