Irvine Ranch Natural Landmarks celebrated the 5 year anniversary of the National Natural Landmark designation in October! The many organizations, agencies and volunteers helping to preserve the open spaces comprising the Landmark offer an incredible listing of outdoor activities in Orange County. In fact, I think they are about to put me out of a job!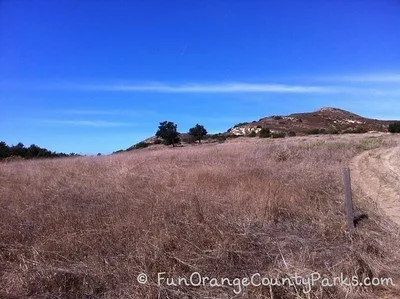 IMPORTANCE OF BALANCE
The many stewards of this land must work to find a balance of protecting the natural habitat and wildlife — with the desire to connect people to the land. The Irvine Ranch Conservancy works with all the partners to provide guided activities which are free/low cost, but require registration. I wanted to find family-friendly outdoor Fall activities for this post and came up with this list in a matter of minutes from IRLANDMARKS.ORG:
November 3rd: Tideland Tykes "Coastal Colors" (Peter & Mary Muth Interpretive Center, Upper Newport Bay)
November 4th: Fall Migration Birding Program (City of Irvine)
November 5th: Amazing Arachnids (Aliso & Wood Canyons Wilderness Park)
November 6th: Family Sun Day Fun Day (from Laguna Canyon Foundation)
You see? A lot of outdoor-focused non-profits list their events in one easy-to-read spot! Wilderness Access Days are the ONLY chance you'll get to see the wildest of these spaces without a guide. You can see Limestone Canyon and The Sinks on November 5th and December 3rd. Bommer Canyon's upcoming Wilderness Access Days are November 19th and December 17th.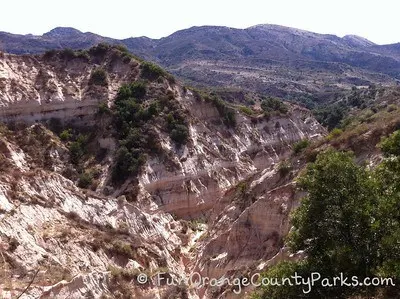 THE IRVINE RANCH CONSERVANCY IS A PARTNERSHIP OF STEWARDS
Check out ALL the partners that work together to oversee the 37,000 acres designated as the Irvine Ranch Natural Landmark and the entire 50,000 acres that make up Irvine Ranch wildlands and parks:
County of Orange (OCParks.com)
City of Irvine
City of Newport Beach
The Irvine Company
Irvine Ranch Water District
Nature Reserve of Orange County
The Nature Conservancy
Laguna Canyon Foundation
Silverado/Modjeska Parks and Rec District
Sea & Sage Audubon Society
Newport Bay Naturalists and Friends
California Coastal Commission
U.S. Fish and Wildlife Service
Orange County Fire Authority
California Department of Fish and Game
California Department of Parks and Recreation (California State Parks)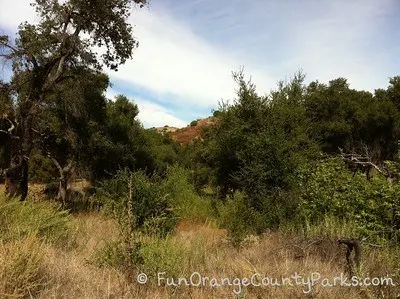 OUTDOOR BLOGGERS
You may remember that I wrote an overview of the Irvine Ranch Natural Landmarks back in February. I just returned for a second time with some fellow OC outdoor bloggers. It was fun for me to the see the change in seasons. It also inspired me to get out there more on the Wilderness Access Days. February was green and full of wildflowers. October was brown and we spotted deer and a tarantula — along with plenty of bird sightings both times.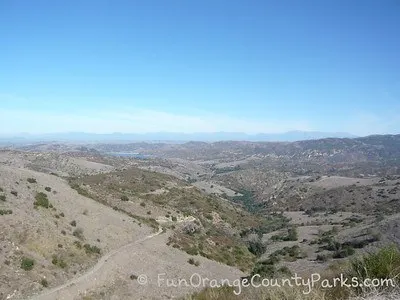 (View from October 2011)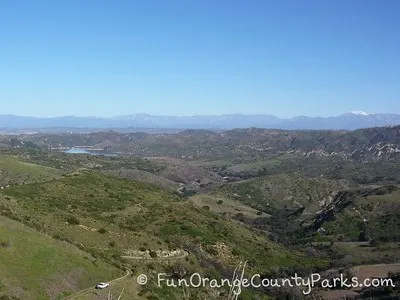 (Same view from February 2011)
I encourage you to get acquainted with my fellow outdoor and Orange County bloggers:
If you're on Facebook, Irvine Ranch Natural Landmarks has an interactive page where they do Foto Fridays and Trivia Tuesdays.