I remember watching Mary Lou Retton and the 1984 Olympics in Los Angeles. It seemed like it was televised 24 hours a day. We were staying in a timeshare with my whole family and I clearly recall long bouts of playing outdoors — with breaks to come in and watch the competition.
Although watching the Olympics is compelling I wonder: Is real life competition developmentally appropriate in early childhood (0-5 years old)?
For an answer, I turn to Linda Hunter, MA, MFT who is the Senior Education Director and Chief Operations Officer at Pretend City. Linda earned her Bachelor of Arts Degree in Human Development and Master's Degree in Marriage, Family, and Child Therapy from the prestigious Pacific Oaks College in Pasadena. Linda joined Pretend City in 2002 prior to its opening and has over 40 years of experience working with children and families in both the fields of early childhood education and family therapy.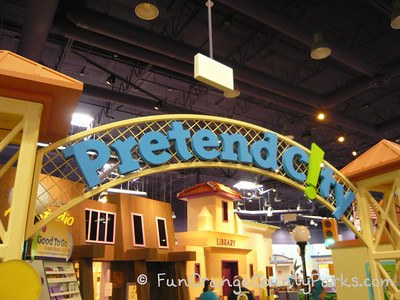 Ms. Hunter's perspective on Cooperation or Competition: What's the Best Road to Success for Our Children . . .
". . . Young children are motivated by their own interests and the engagement with, not against, others. So competitive situations are really not developmentally appropriate when we're talking about early childhood years. Laying a foundation of achieving personal goals grooms young children for later life experiences where there are winners and losers. If you want to have a race with a few children from your neighborhood you can make it about meeting a time goal rather than being the winner. You can tell the children that they need to run to the tree in less than one minute. When a few of the children don't make it, you can use the opportunity to have the group come up with suggestions on different ways to better their time. Everything is a process and achieving goals takes a series of tries that sometimes succeed and sometimes don't. Children need to experience striving for something as a process, so that losing is not seen as an end in itself, but rather an important part of the process of trying. When children see that losing is only an aspect of the process of winning, they don't view themselves as inadequate when they don't win.
With my years of experience in early childhood education, I can assure you that offering young children a variety of experiences with the process of challenging themselves rather than pitting one against the other in competition, lays a solid foundation for children to fulfill their greatest potential. The added bonus is that it also teaches them strong skills for sportsmanship in that they are learning how to support one another in a cooperative effort.
At the end of the day, we as parents really want our children to do their best in whatever they are doing. It's not about beating out someone else; it's about refining their own skills. If you adopt this perspective, that's the stance they will take when they enter into competitive situations as they get older. When they lose later on, which everyone does along the way, you will be able to go back to that foundation that you have set for them – did they do their best? Because at the end of the day, that's all that matters."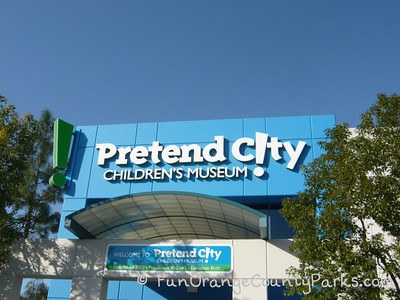 Pretend City is a unique community resource offering developmental screenings and tools for families, educators and community agencies working to ensure that each child gains the experiences needed to discover their potential and build toward a productive and fulfilling future.
More on the topic:
Friday, July 27th Event — 2012 Olympics Opening Ceremony at Pretend City
There will be lots of fun Olympic-themed activities, in conjunction with the opening of Pretend City's newest exhibit, the new Pretend Cafe featuring Daphne's California Greek (in honor of the Olympics' heritage). Daphne's will be on site giving away free food samples. Say "hello" if you see me there! Click here for a 2-for-1 coupon.
Disclosure: Pretend City extended complimentary admission to my family for this event. However, they did not require me to post information or express any particular point of view.