Cafe at Shields Date Garden in Indio was a refreshing spot for our family to grab a bite in the desert. Maybe it's because it was a temperate winter day and not the heat of the summer, but we thoroughly enjoyed our meal and surroundings. Shields is an "old friend" to those who come to the desert. We went based on a recommendation from someone who has been every year since he was a little kid.
The outside of the place still looks a little dated and the atmosphere inside is kind of like a cross between a soda fountain and tourist gift shop. Then you step through the doors out into the Cafe at Shields and it's a whole different vibe! The service is outstanding and the food is memorable.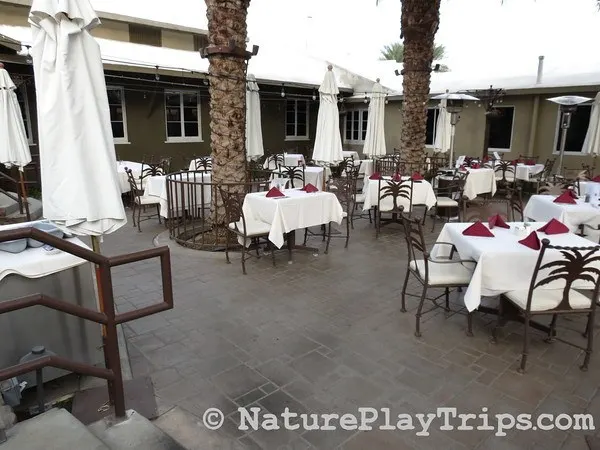 Date palms stand above the tables and decorate the dining furniture.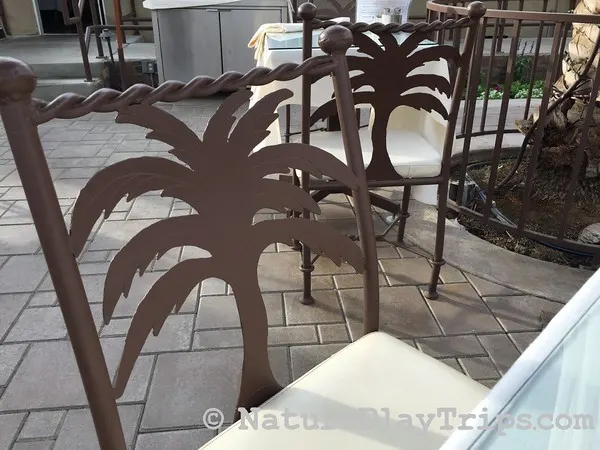 The menu is really incredible. I don't know what they put on their fries, but the seasoning is unlike anything I've ever tasted. Look at these dishes!
French Toast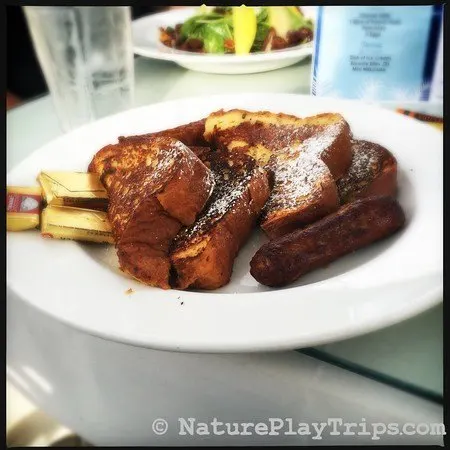 Ropa Vieja Sandwich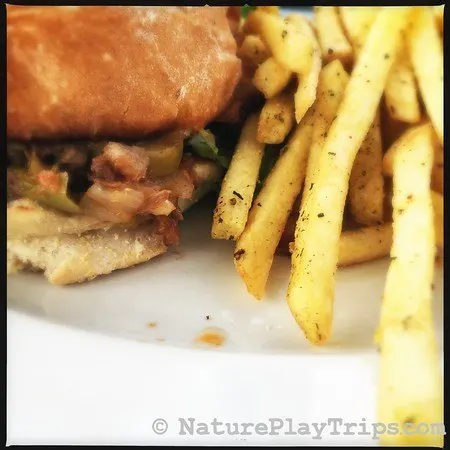 Shields Signature Salad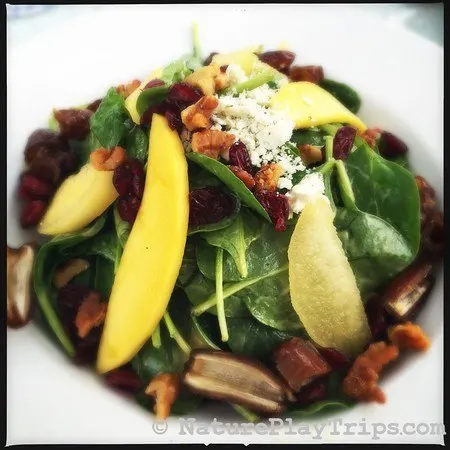 Pulled Pork Sandwich (with "zesty date barbecue sauce")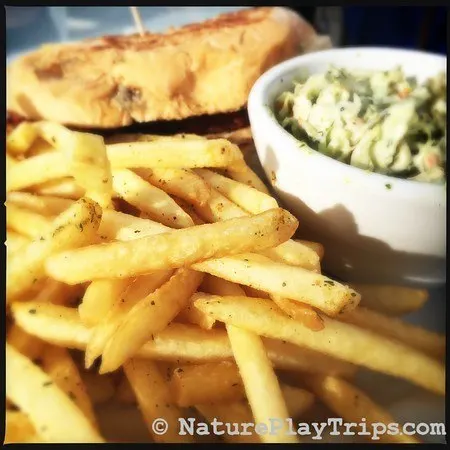 We purchased a pack of Walnut Stuffed Medjools in the shop. They were delicious!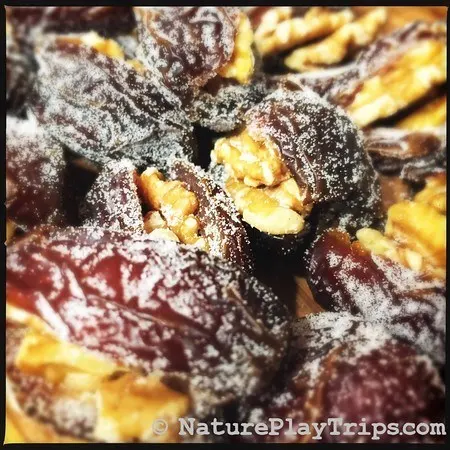 And don't forget to grab a date shake to share on the road!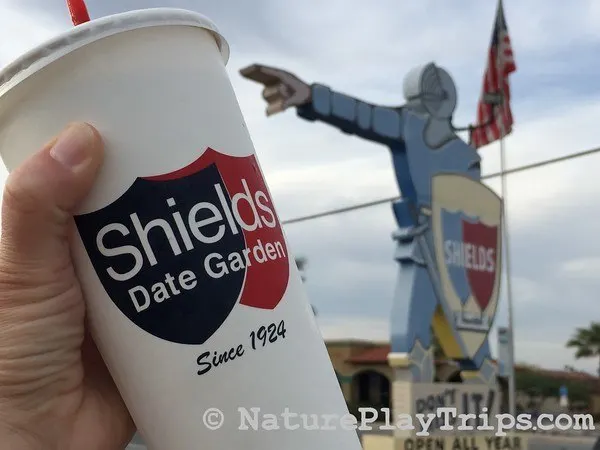 We will definitely be back! Visit the Shields Date Garden website for specifics on hours and location. You can also check prices and salivate over their online menu.