Bastanchury Park in Fullerton features a fun little playground in the center of a sports complex. With the kids staying in such a small area, it's easy to watch multiples without having to chase anyone. Picnic benches and pretty trees near the restroom area provide a nice snack spot.
Directons to Bastanchury Park: This park is at the westernmost end of Bastanchury. From the 91 freeway, exit at Euclid and head north. Make a left onto Malvern, then a right onto Bastanchury and finally make a quick left into the parking lot. (Address: 1717 W. Bastanchury Road in Fullerton). MAP TO BASTANCHURY PARK IN FULLERTON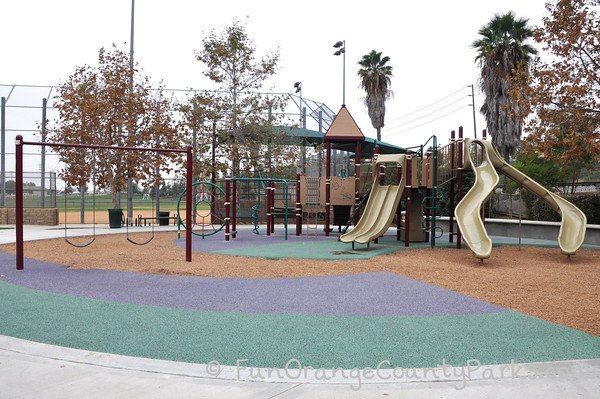 Highlights:
My kids love all of the climbing elements here – especially the small spider web
Plenty of slides to race down
Nice paved path around most of the park for easy stroller walking
We spotted a good amount of birds hanging around and had fun up high in the structure seeing things from their point of view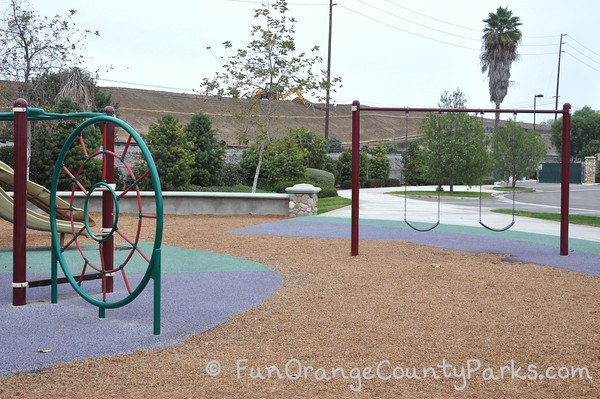 Be Aware:
No baby swings – bench swings only
This playground is part of a sports complex and may be busy at times
The playground is right next to the parking lot so take extra care if the kids tend to wander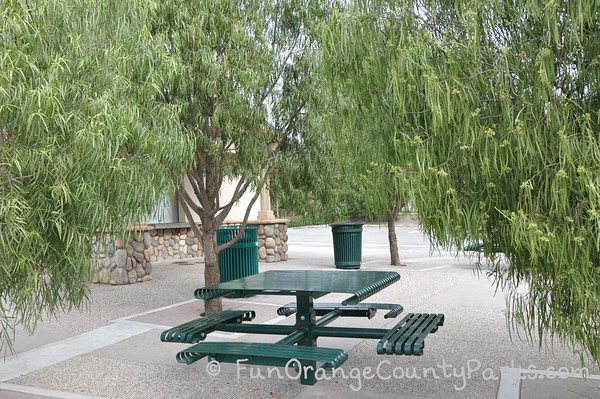 Checklist:
Restrooms – exceptionally nice and clean ones right on the other side of the parking lot from the playground
Dedicated parking lot
Two bench swings
Drinking fountain
Picnic benches
Recycled rubber and bark play surface
Sporting area includes a soccer field, a basketball court and two softball fields
Nearest Public Library: The Hunt Branch of the Fullerton Library System is located at 201 S. Basque Avenue but it is temporarily closed. The next closest library is the main Fullerton Public Library at 353 W. Commonwealth Avenue. Check the Fullerton Public Library website.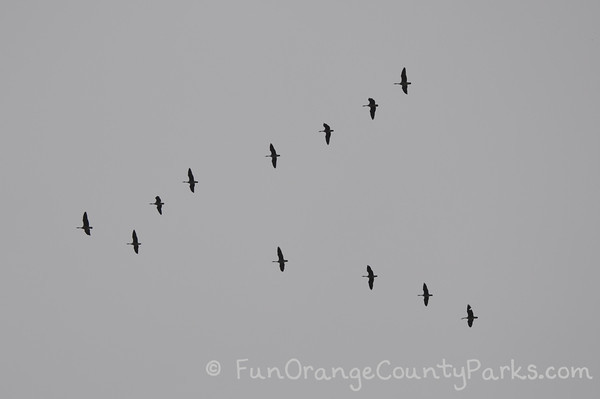 Nearby Parks: