How far is it:
around the lake?
to walk the loop?
from one park to another?
I don't usually have that number at my fingertips, but I check it on Google Maps to figure walking distances or run mapping when readers write in asking about it.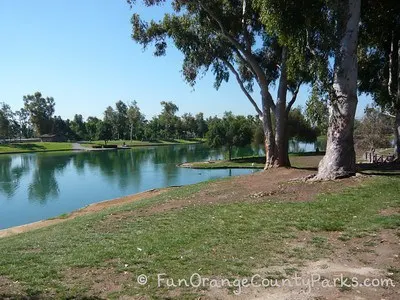 Figuring Out Walking Distances in Google Maps
Go to maps.google.com
Type in the name of the park into the Search bar
Zoom in to the point where you can see the whole walking route
Click "Get Directions"
It will default to the symbol of the car and driving directions. Click on the symbol for pedestrian. (If that doesn't work, try using the bike symbol.)
Right click a point on your route to set markers (A, B, C, etc.)
If you need more than two points, right click for "Add a destination" to get another marker to show up
Drag the little white spots to align with the route you walk
When you are done, the distance will show up in the left column
NOTE: The bike and walk maps in Google are in BETA – so don't rely on them heavily. However, when I compared them to other sources they seemed right on.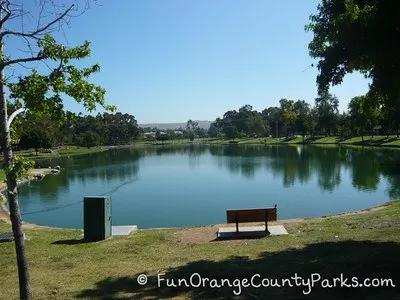 Here are some of the walking distances I've calculated:
Tri-City Park in Placentia
QUESTION:
"Can you please tell me how many laps around the lake it takes to make a mile?"
ANSWER:
It looks like the inner circle is .6 miles. MAP OF MILEAGE FOR INNER LOOP
The outer circle is a bit longer at .9 miles. MAP OF MILEAGE FOR OUTER LOOP
Heroes Park in Lake Forest
QUESTION:
"I have a park conundrum and of course you were the first person I thought of who could help. I walk the path that goes around the Heroes Park. I would like to know how far I am walking. Is there any way to find out how long the path is? Based on visual assessment and how long it takes me to make a loop, I am guessing it is ½ mile, but I would love to know."
ANSWER:
I emailed this reader some suggestions and she got back to me saying it's .5 miles for anyone who might want to know. [When I tried entering it in Google Maps, it wouldn't read the sidewalks in this particular park. So – it doesn't work every time.]
Lake Mission Viejo
Distance = 3.2 miles
Map around Lake Mission Viejo
Rancho Santa Margarita Lake
Distance = 1 mile
Map around Rancho Santa Margarita Lake
Woodbridge Lake (North Lake in front of Ruby's in Irvine)
Distance = 1 mile
Map around Woodbridge Lake
Aliso Viejo Walk: Stroll from Foxborough to Hillview Park
I used EveryTrail to map this walk – so you can see how it works. I also made a short video.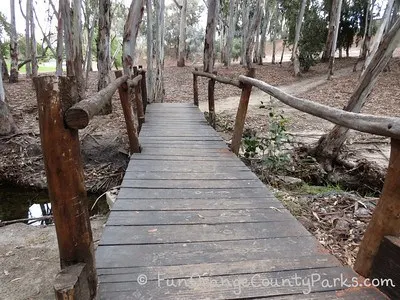 More Measuring Tools for Walking Distances or Run Mapping:
We like to walk and take slow nature hikes, but I'm not the expert. Check out these five SoCal walkers/hikers/explorers for even more measurements and details:
What tools do you use? Or do you just get out there and walk for fun, like me?