I never knew about Lake Gregory until my friend, Noel of Bosh Images and mom to a 9 year old and toddler, shared her amazing experience there. Now I wanna go! Here's her write-up for you . . .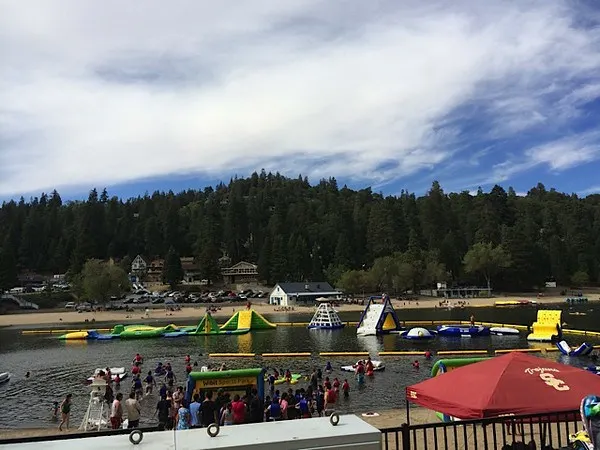 A short drive up the mountains, before you get to Lake Arrowhead there is a small lake with large sized fun packed in it. Lake Gregory has no shortage of things to do, from sailboats, paddle boards and fishing, to watersides and water fun, you can find something for all ages and end up wasting a whole day away outside in this mountain setting.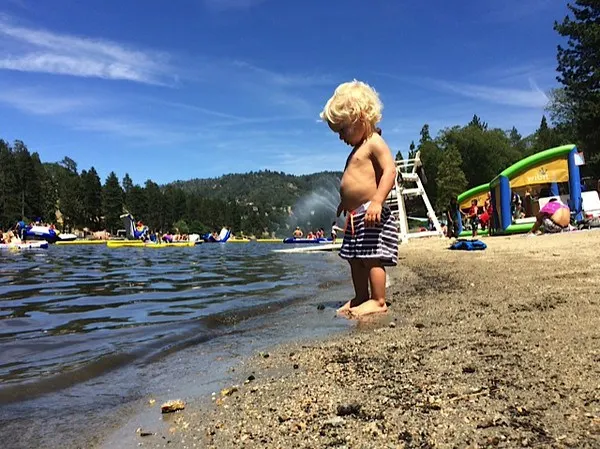 Highlights:
There is a small dirty sand beach that sits to the south of the lake with a very large splash pad in the water similar to those found at newport dunes.
Blow up obstacle courses you would find in the Wipeout gameshow on TV, trampolines, climbing walls, slides and rope swings are a few examples of what you will find.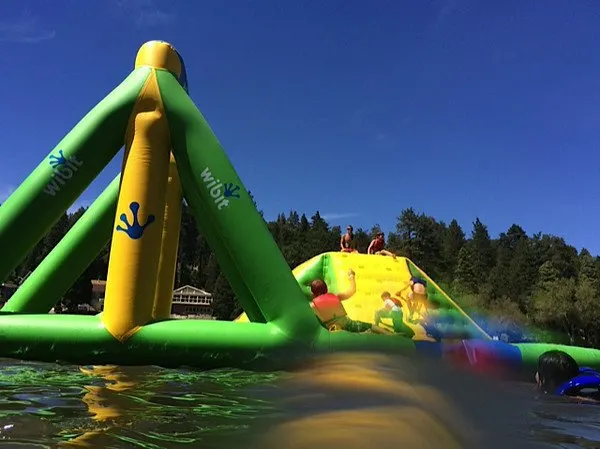 Smaller children can find a few things to do in the shallow waters if they don't meet the height requirement.
Toddler play area has small slide, and small bouncy walkway in around 1-2 feet of water.
Just behind the lake there is also a cement play area with splash features that my toddler LOVED!!!!
There are also a few beds in the water for you to just hang out and watch the kids play.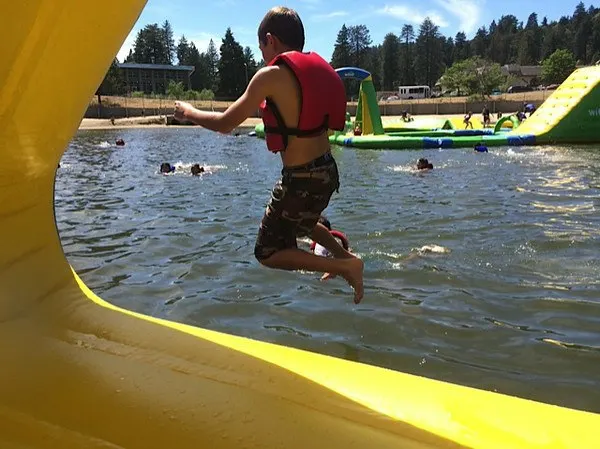 You can bring your cooler and sandwiches for a whole day of play.
If thrill seeking is not your thing, there are many different slow moving vessels to watch or catch your fish, or just enjoy some cool mountain air.
A bike path follows the lake, so if you have the chance, bring your cruisers and take a tour of the other parts of the lake. The lake is small enough to ride around without wiping you out.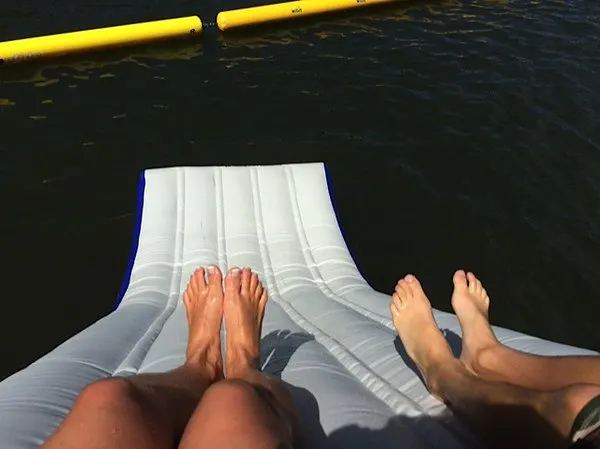 Pick the Splash Pad over the Slides
My nine year old bought the water play AND waterside wristband. The waterslide feature snakes down the hillside to just above the lake. The water is lake water, so it was a bit confusing to get there and see green water spewing down the slide. There are two slides, so the race is on! To be honest, my nine year old did the slide once, and was obsessed with the splash pad. Maybe it would be good to purchase the slide individual rides as opposed to the pass.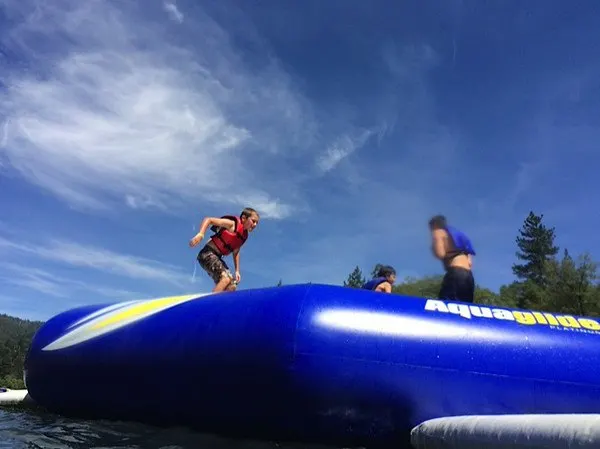 Checklist:
To the North side of the lake, there is a snack bar stand, and various boat rentals.

What to bring??? Chairs, towels, lunch, umbrellas, bathing suits, fishing poles, and a sense of adventure!
Photo credit: Photos courtesy of Noel who doesn't carry around her big professional cameras when she's out playing with her family. All photos from her iPhone! Follow her on Instagram @imoments.