Portola Springs Community Park in Irvine is more like a small neighborhood playground inside a huge community park which has ball fields and a community center.
This is a great spot for younger kids with the challenge of climbers and boulders, but the intimacy of a small space with caregivers nearby.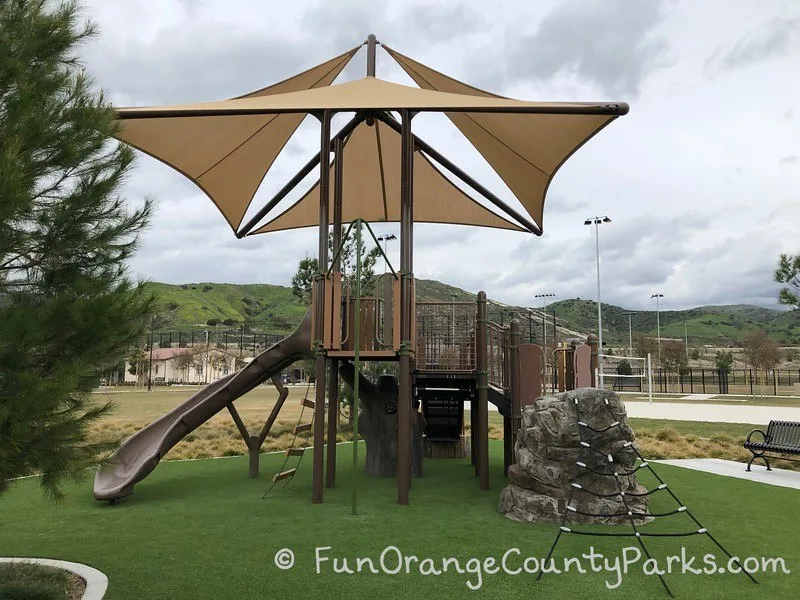 Location of Portola Springs Community Park in Irvine: This playground is in a new development in the Portola Springs area of Irvine. It's right off the 241 Tollroad off Portola Parkway.
I got here by taking Sand Canyon from I-5 into the foothills and turning right onto Portola Parkway. Keep driving for a while on Portola Parkway until you turn left onto Pearblossom. You will see the Community Center on the corner above you, but the playground is hidden from view. You turn right and park in the lot by the center and you will see the playground between the center and ball fields.
Another option is to take the 241 Tollroad and exit at Portola Parkway. (Address: 900 Tomato Springs, Irvine) MAP TO PORTOLA SPRINGS COMMUNITY PARK IN IRVINE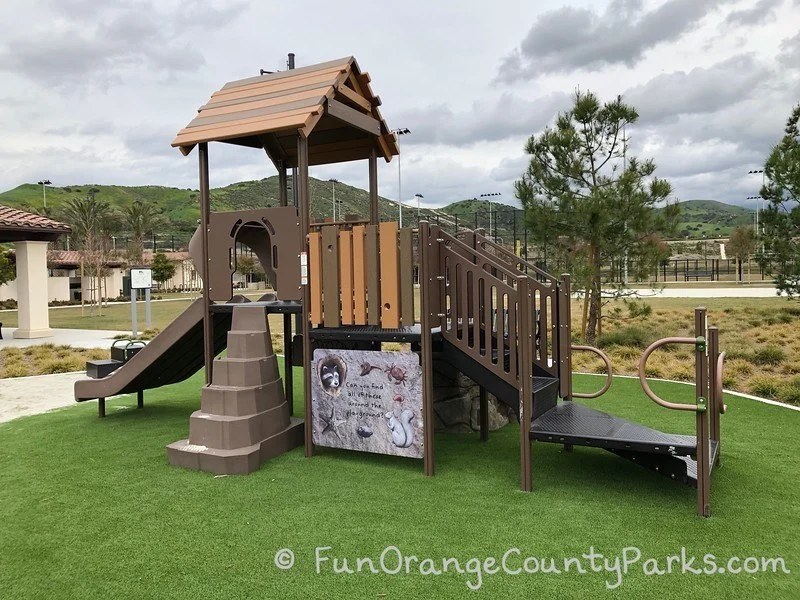 Highlights:
I liked the cushy artificial turf surfacing because it made the park look very green and inviting, especially with a mini 3-tree forest with boulders in the center of the playground
Nature themed playground mixing artificial structures with real trees, boulders, and sand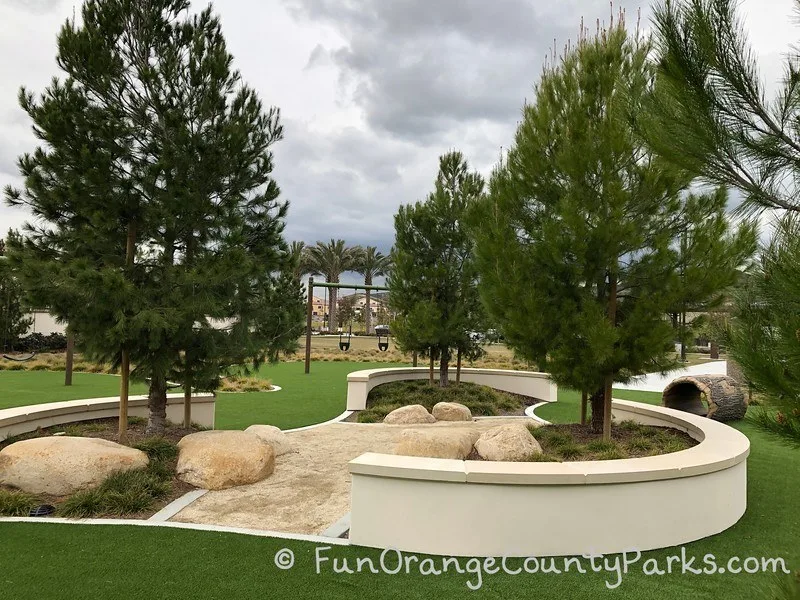 Having a community center nearby means there are staff who can help if you have a problem and that there are nice indoor restrooms
Amazing views out over Orange County if you can peek around the community center
Nice paths and sidewalks that wind around the sports fields which can make for nice walks or scootering (relatively flat with more of a gentle slope)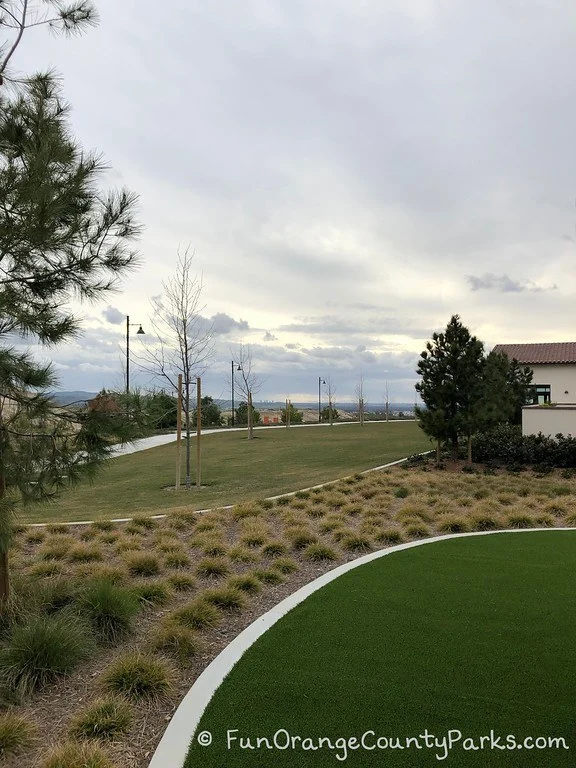 There's a log to crawl through and acorns for sitting
Not everyone is a fan of the sandbox, but you might find some fossils hiding under the surface?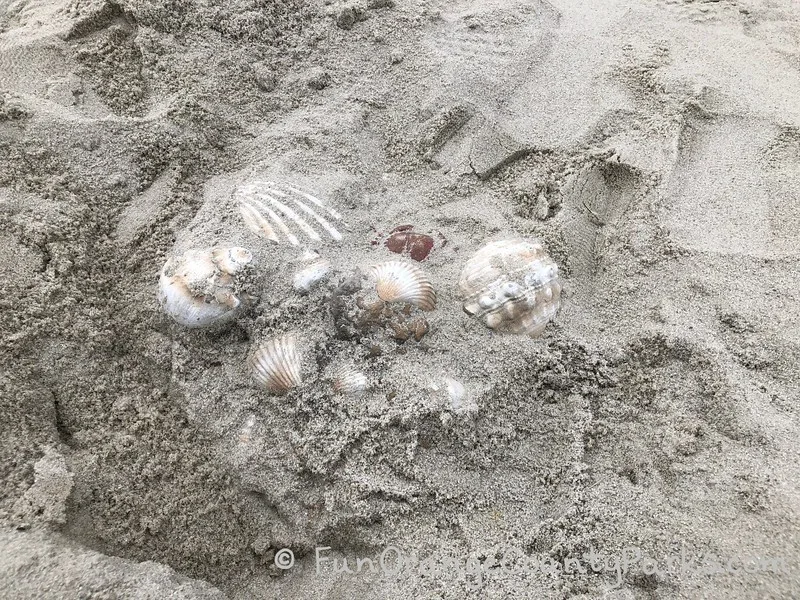 3 bench swings and one adaptive swing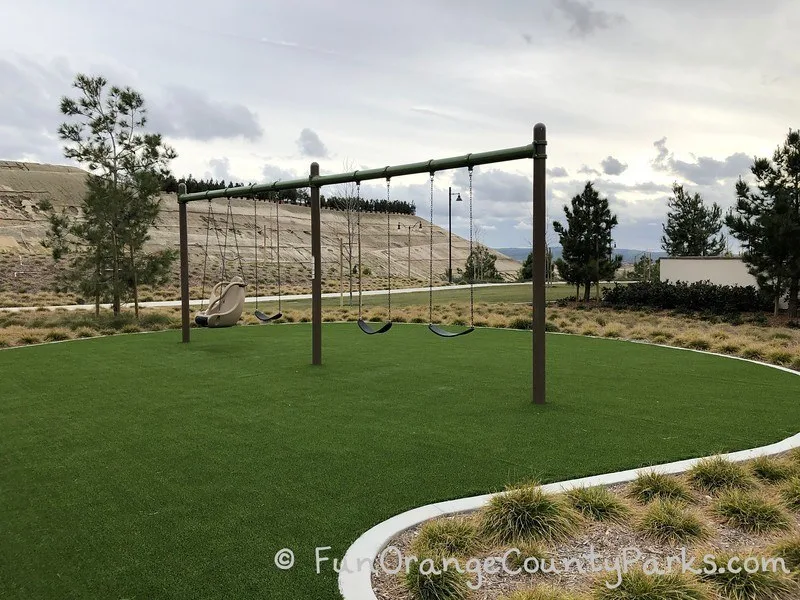 2 baby swings on a separate set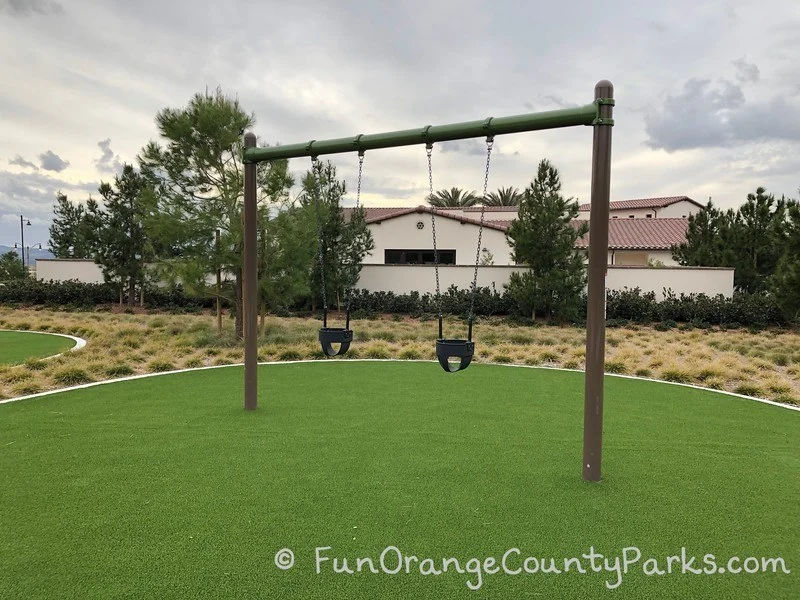 Be Aware:
Artificial turf can get hot in the summer – so watch those bare feet
Not much shade yet for summertime play
Make sure you check the hours of the community center to know if it will be open on your visit (generally 9am-9pm – or 10pm, or Noon-6 on Sundays)
Once the community is fully built out and the ball fields are in regular use, you will want to be aware of busy game days.
Loma Ridge Elementary School is nearby and there are childcare programs at the Community Center through the city and a Spectrum Montessori at Portola Springs school right off the parking lot which might compete for playground time
6 pickleball courts which make this a popular spot even early in the morning
Signs up warning of: coyotes in the area, not touching/feeding the birds and also cleaning up after your pet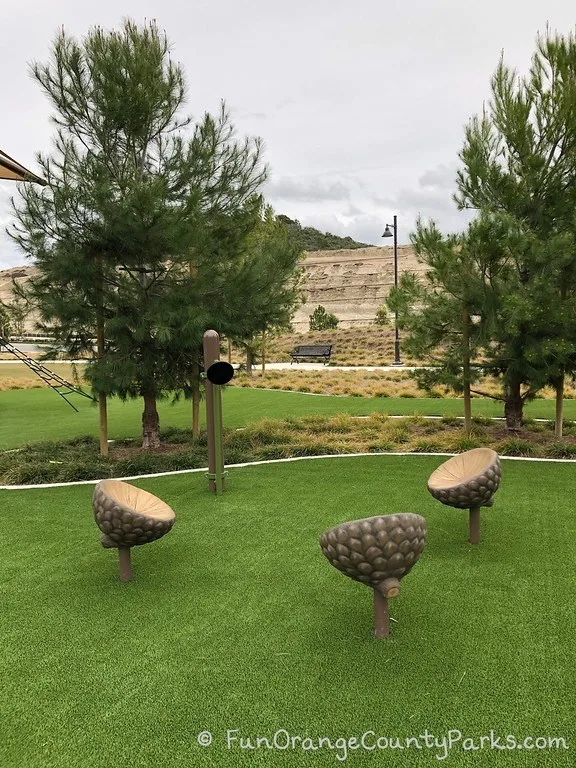 Checklist:
Parking in a dedicated lot
Artificial turf and sand play surface
Two options for restrooms: one set at the concession area on one side of the playground or go inside the community center on the other side of the playground
One covered picnic area with tables and grills
Sand volleyball court adjacent to the playground
Grassy areas and a native garden path near the community center
Pickleball and tennis courts plus ball fields and soccer fields
Easy to view kids, but not many places for adults to sit other than the low walls in the center of the playground and one bench on the exterior of the playground
Nearest public library: Orange County Public Library – Irvine Heritage Park branch or Foothill Ranch branch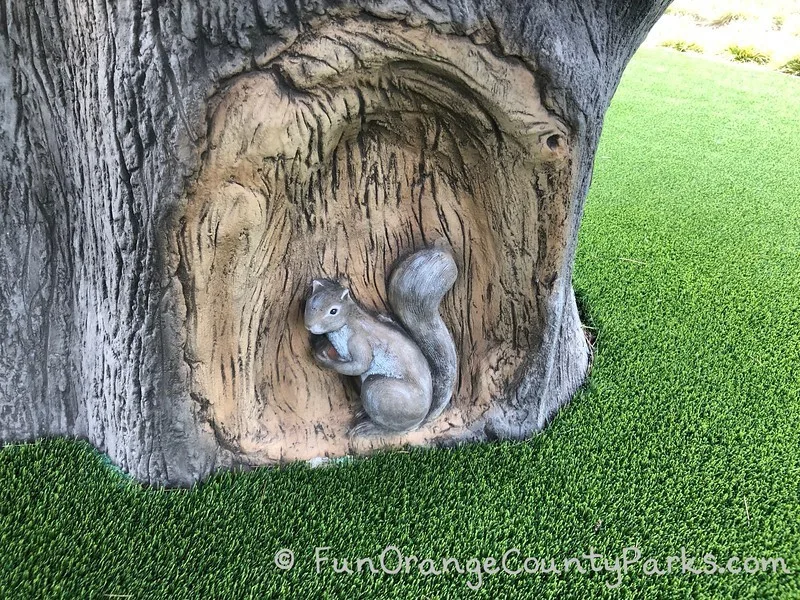 Parks nearby Portola Springs Community Park:
There are a lot of PRIVATE parks in this area of town that are meant only for residents, but Portola Springs Community Park and the following parks are public parks: