Stonegate Park in Irvine is one of the few public parks inside the new home development of Stonegate. Other parks in this "Villages of Irvine" neighborhood are private and for residents only.
On one weekend morning, I visited at 7:30am and the basketball courts, volleyball court, and playground were already heavily in use. I got there a little earlier on another weekend and the place was empty.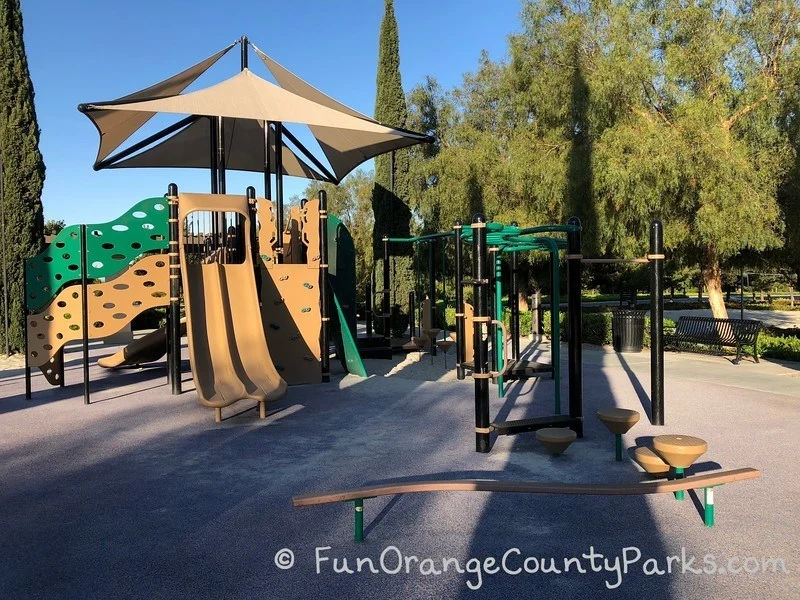 Directions to Stonegate Park in Irvine: Stonegate Park is in Irvine between Jeffrey Road and Sand Canyon off of Irvine Blvd. We were coming from Orange when we visited so we took Portola Parkway, turned on Jeffrey Road and then a left onto Irvine Boulevard — before pulling into the housing tract at Groveland which dead ends into the park. Although, you'll need to turn left and right to access the parking lot. If you are coming from I-5, exit at Jeffrey Road or Sand Canyon. Head towards the foothills and then access the park from Irvine Blvd. (Address: 280 Honors, Irvine) MAP TO STONEGATE PARK IN IRVINE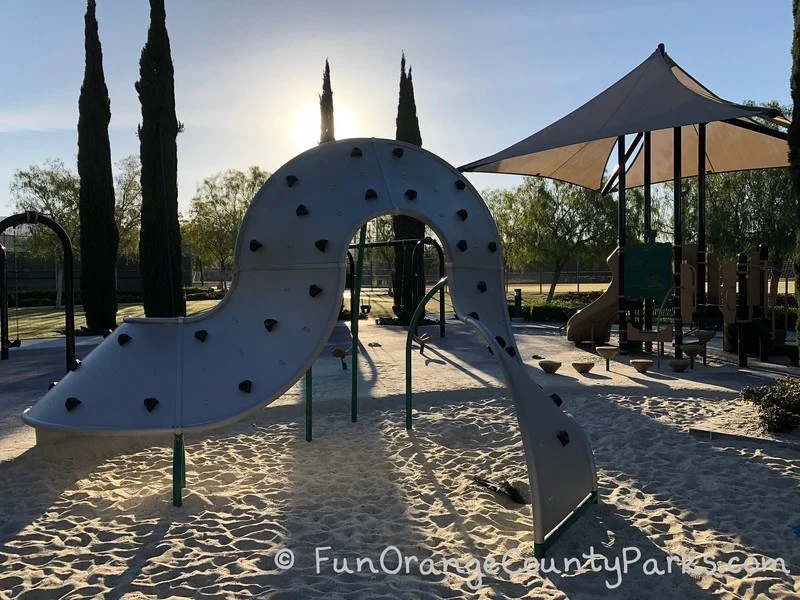 Highlights:
A compact playground with lots of play opportunities (climbing, slides, diggers, spinners, swings, balancing, monkey bars)
Twisted metal climber with grips and challenges on both sides
Balancing pedestals and balance beams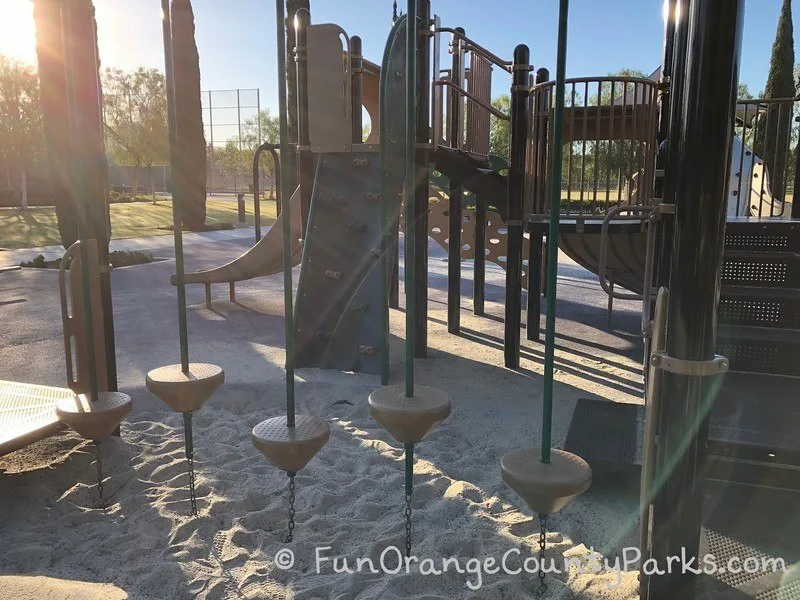 We had the pleasure of observing a wild parrot hanging out at the park while we visited.
Kids love the diggers and there's not that many around at parks anymore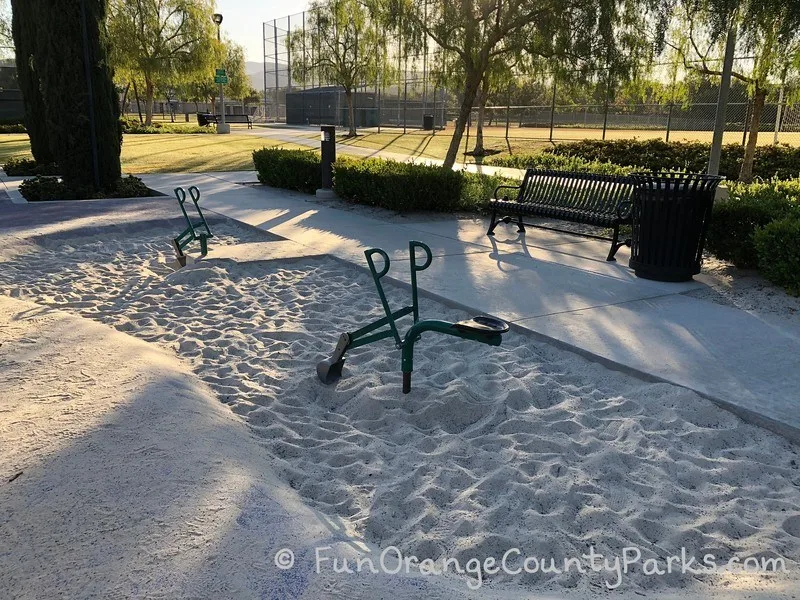 There's a small grassy area adjacent to the playground for kids who want the freedom to run around a little
The small playground structure has a slide, climber, and balancing pedestals
The large playground structure has monkey bars and those "shower" head style monkey bars that rotate. It also has climbers, pedestals, and a balance beam. There is a double slide off the front and another slide off the back.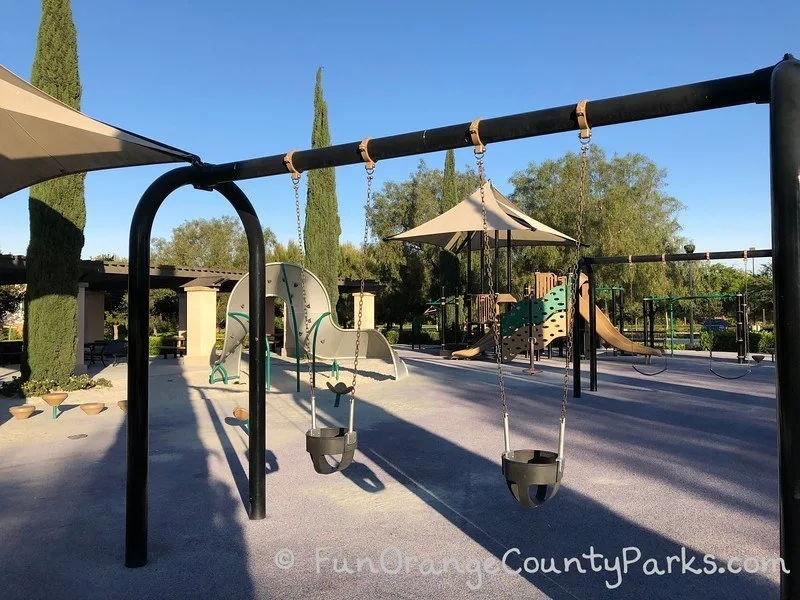 Sit-in spinners that are very close to the ground near the smaller playground structure. One stand-on spinner next to the larger playground structure.
2 baby swings and 2 bench swings on separate apparatus from each other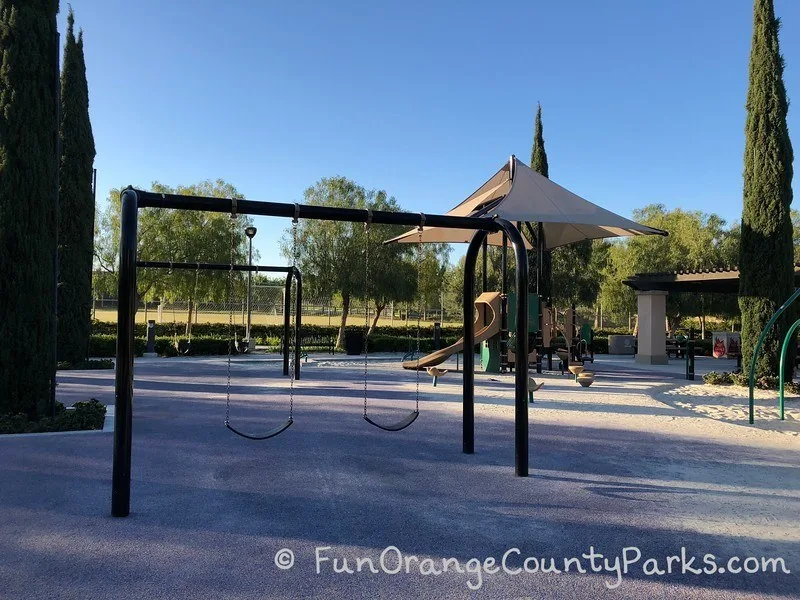 Be Aware:
This park can seem incredibly busy because it is so compact
Next door to an elementary school so school pick up and drop off times could impact ease of access
Shade on the picnic area, but only minimal shade covers on the playground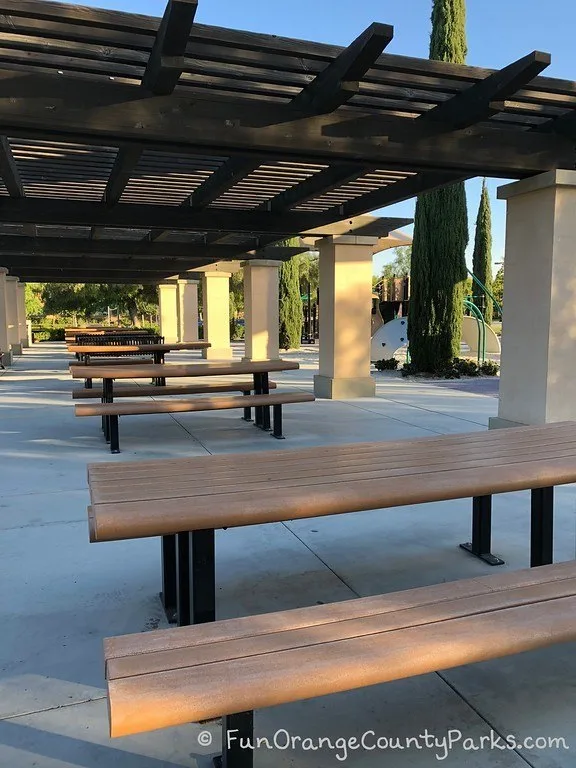 Checklist:
Dedicated parking lot
Play surface: Recycled rubber and sand
Restroom building located right near basketball courts and parking lot (locked at night)
Lots of picnic tables and a few grills under a shaded picnic area
Benches to watch kids play
Sand volleyball court
Tennis courts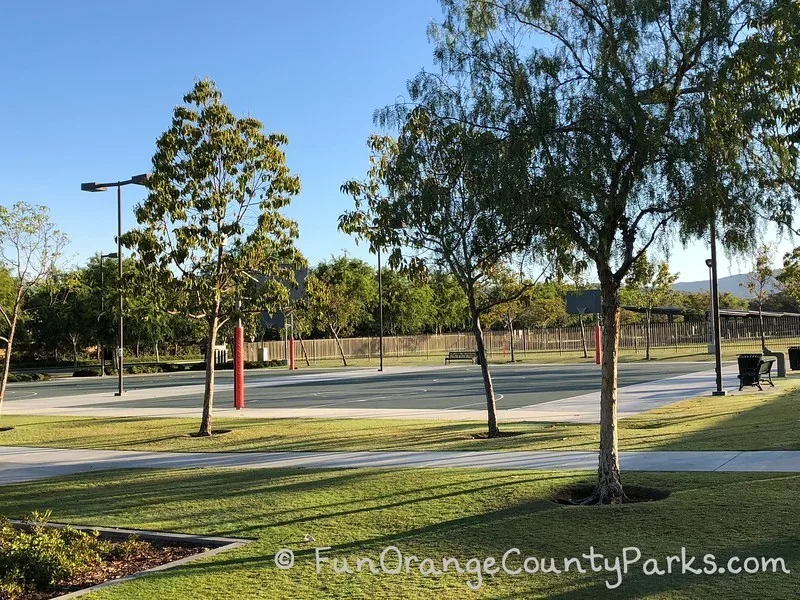 Basketball court
Baseball diamond
Soccer field
Bounce houses NOT permitted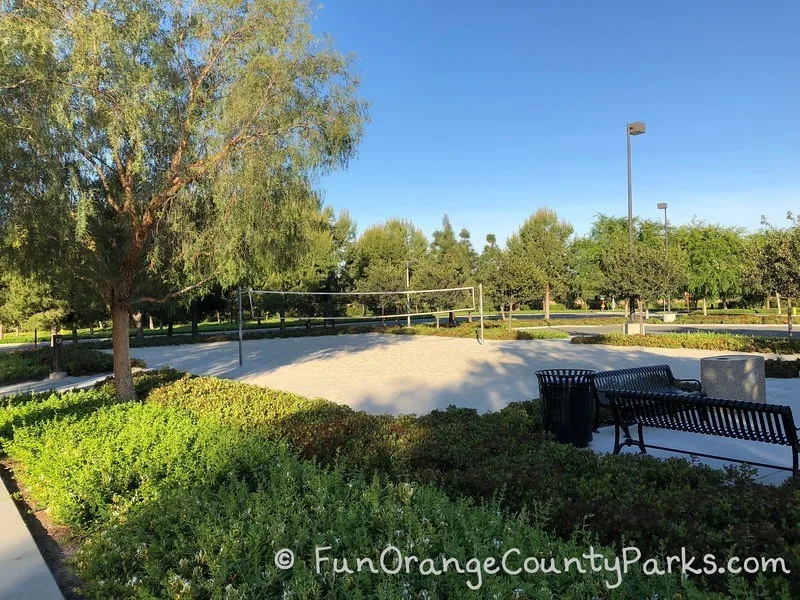 Parks Nearby Stonegate Park in Irvine:
Originally published in 2018.