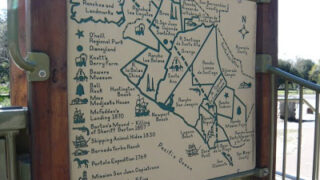 Playground maps are key to finding a playground. As we create custom playground maps for you, we find most parks are not mapped well — or even at all. So we have the advantage of putting in our own markers.
You can always find the map below by looking in the sidebar and clicking on the text line which reads "Click here to view full map page."
CommunityWalk Map – Fun Orange County Parks

Important Map Features:
I wanted to alert you to other playground maps:
Even more maps:
Please let me know if you run across other playground maps, I'd love to keep a list going.
More housekeeping:
As always, thanks for stopping by and hope you go out to play today!