Picnic Beach in Laguna Beach is connected to Heisler Park by a paved bluff-top path and sidewalks. With so many coves in Laguna Beach, it's often hard to uncover where one beach stops and another begins.
Such is the case with Picnic Beach. In my endless summer quest to find the perfect family beaches, we spent the day playing at this little Laguna oasis between Heisler's Rockpile Beach and Diver's Cove.
Directions to Picnic Beach: Take Pacific Coast Highway (PCH) to the traffic light at Myrtle. At the T-intersection, you'll turn right and park near the paved trail down to the beach. Parking is on the street at meters that cost $2.25/hour. Meters take credit cards. MAP TO PICNIC BEACH IN LAGUNA BEACH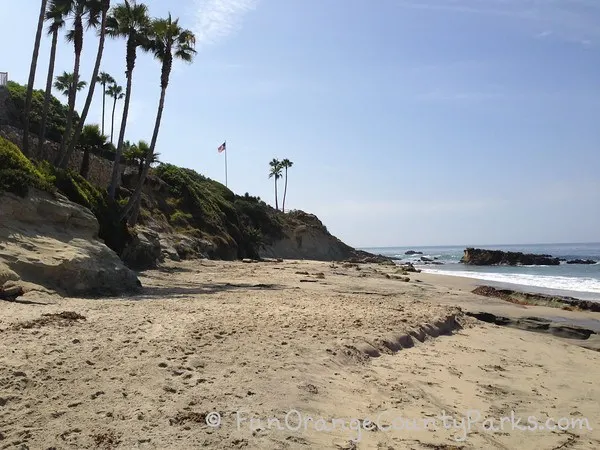 Highlights:
A good beach for watching sunsets, tidepooling, and playing in the sand – not a great swimming beach for kids

Fairly easy parking early in the day (prior to 10am)

Easy walk down to the beach
In the summer, lifeguard posted right on the beach – and beach patrol law enforcement officers were visible throughout our stay.
A beautiful, beautiful setting with golden sand and rocky outcroppings
We had several close-up dolphin sightings on our visit – as small pods playing beyond the surf
I don't know about the spot as a launching point, but we saw several paddleboarders and kayakers pass by the beach from other locations
Very nice grassy picnic area above the beach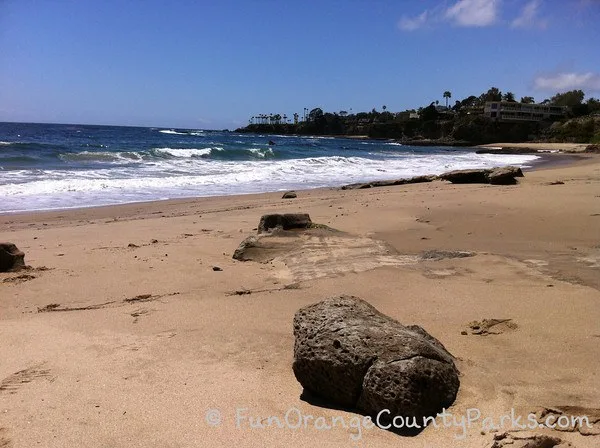 Be Aware:
2 rip currents line up with this beach – NOT a good beach for boogie boarding – and it gets stronger as the day progresses. We talked to the lifeguard about the location of the rip currents and only let the kids go in up to their knees outside of the rip zone. This was more of a build-a-sandcastle-beach than a swim/surf beach.

Large rocks in the water – duck rather than dive under waves
The lifeguard also warned of occasional "rogue waves" meaning you can be standing on a dry rock or on dry sand and be taken off guard by a big wave from out of nowhere – so keep your eyes on the ocean.
Diver's Cove is connected to the this beach a little to the north, but I thought its surf was smash & crash. Too extreme for little ones.
Very limited dry sand – probably not a good choice during extreme high tides.
No skimboarding, no fishing, and please follow all tidepooling rules (observe from afar and don't harm any animals)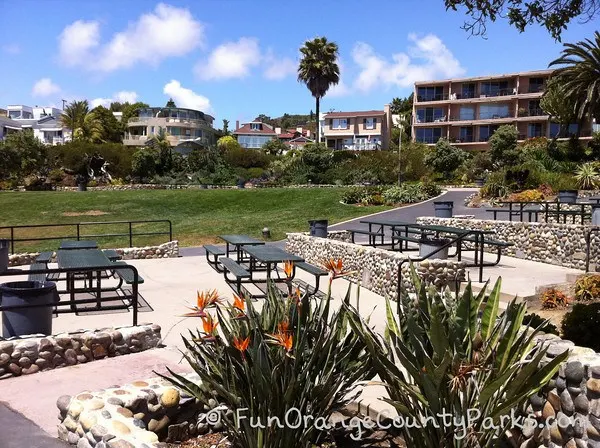 Checklist:
Parking is $2.25/hr or 25 cents per 7 minutes. Payment required and parking is strictly enforced, so don't let your meter run out! The meter takes quarters or credit cards.
Park closed between 1am and 5am
Closest restrooms are a short hike up the ramp and to the left – convenient when coming from or going to the car
Tons of picnic tables with grills (when not in use — a summer camp had every table reserved while we were there)
Showers at the bottom of the ramp leading to the beach
Ramp leading to the beach is somewhat steep, but makes for easy access with rolling coolers or gear haulers
Check Heal the Bay Beach Report Card for latest water quality.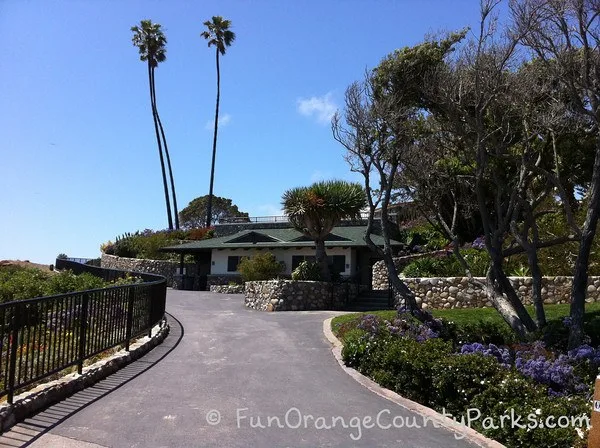 Nearby beaches and parks: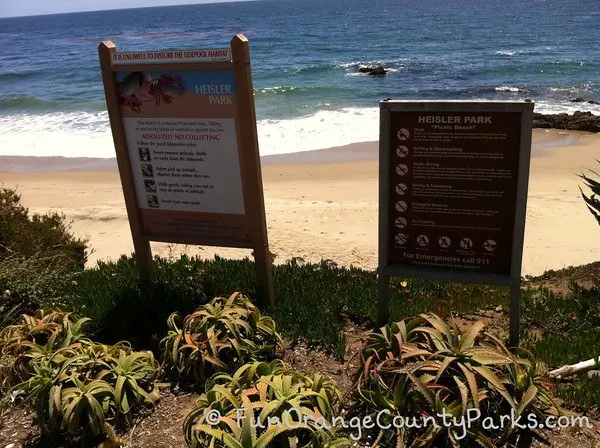 IMPORTANT NOTE: Beaches and oceans are unpredictable and can change from season to season — or even day-to-day depending on the weather and tides. We visited on a sunny summer day with a lifeguard on duty. This would be a very different beach with no lifeguard during stormy weather. So – stay safe and use your common sense! I recommend obeying all posted signs and talking to the lifeguard when you get there. I always say: "I've never been to this beach before – anything I should know about since I'm here with kids?"
Originally posted in August 2013.