Every time I drive into our neighborhood, I'm reminded how lucky I am to live amongst such good neighbors. Sure, we have HOA issues, pet issues, parking issues, personality issues, etc. — but I know if there were ever a crisis we'd come together and be okay. We smile at each other and our kids play together. A couple of my close neighbors and I go out for dinner together every couple of months. When someone leaves their garage door open, a neighbor notifies them or closes it for the owner. It amazes me that my neighbors come from all corners of the globe, yet we all chose this tiny pocket of Orange County to live. I am thankful for good neighbors.
It's a special treat in the fall when our Hungarian neighbors invite us for a Goulash Party at the beach. My kids have come to look forward to it.
It starts with a pot over the fire.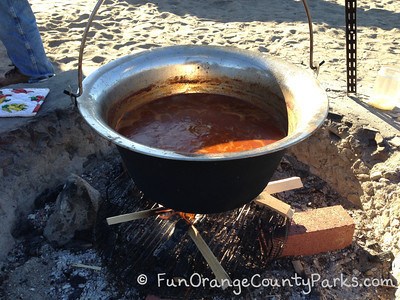 The kids play with children they haven't seen since last year – and the adults chat. I especially love to hear the stories. Families spend the day outside together. The table is beautifully set for the simple feast to come.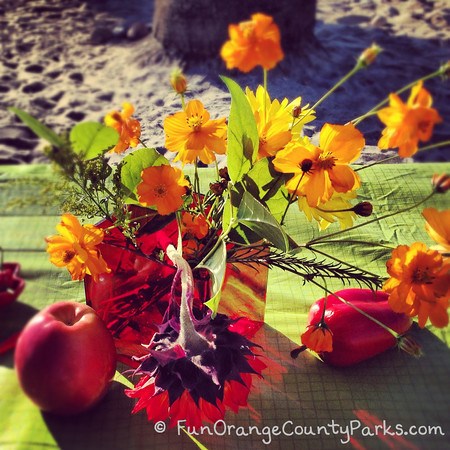 The rich aroma of the stew spreads around the campfire site.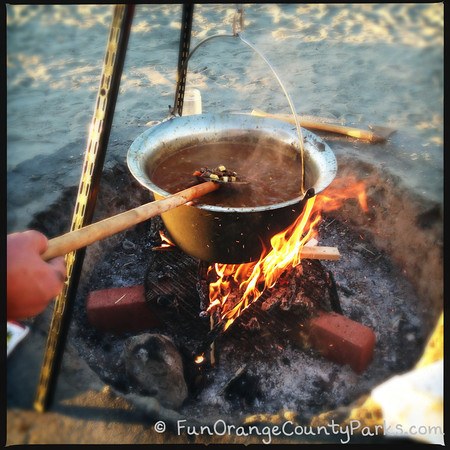 Guests come together to make "Pinchies" which are small pinches of dough that go into the soup at the last minute before serving. It's a long and joyful process punctuated with sharing, jokes, and laughter.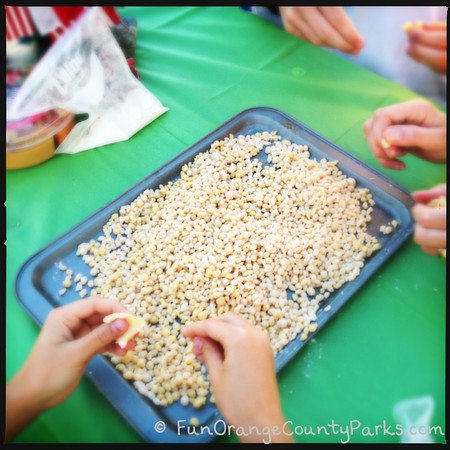 Finally, the stew is ready. Our host thanks us for gathering together to share this meal.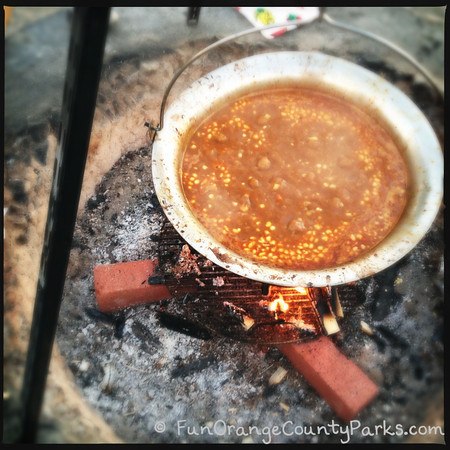 We bring our own mugs to fill and sit down with our neighbors to eat and enjoy the sun setting over the Pacific. How lucky we are to have our health, our friends, and a lovely 80+ degree day at the beach in November!