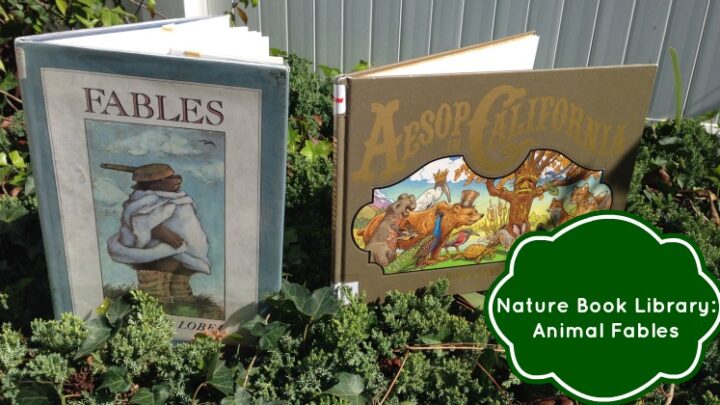 Books bring me closer to nature. Reading library books to my kids is a shared experience that creates a bond through laughter and giggles or a lesson learned. Fables and fairy tales are a family favorite and visiting the public library is a great way to wade through all offerings before making a purchase of animal fables for your home nature book library. Nature is a timeless theme and you'll find wisdom in the pages of these books for years to come.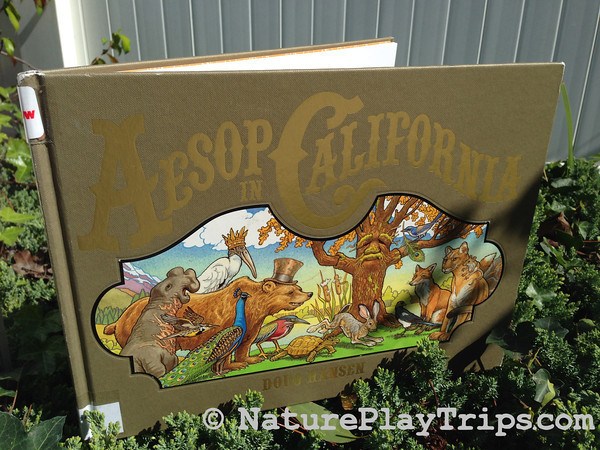 I'm a California girl and Aesop in California by Doug Hansen
is a keeper for sure! I feel like the author is a kindred spirit in that he traveled all over California on road trips to "visit and photograph as many of the locales as possible." He dedicates the book to his brother who joined him on a road trip as "indispensable nature expert." And Doug Hansen consulted many more experts to find local treasures and it's the readers job to do the same in this book. The introduction ends with this secret:
The first word of every fable begins with a big capital letter enclosed in a colorful rectangle. Do you see the animal climbing on or peeking from behind each letter? That same animal is hiding somewhere in the big illustration o the opposite page. Will you be the one to find them all?"
The rich California illustrations also make it a great gift book for birthdays or especially visitors from other countries or out-of-state.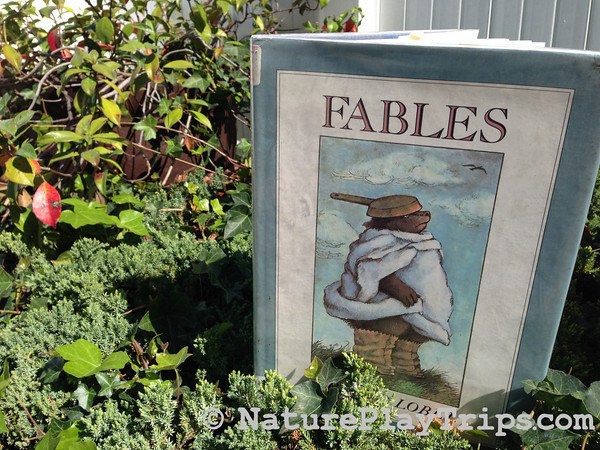 Oh, Arnold Lobel! Also the author and illustrator of my favorite "Mouse Soup" and "Owl at Night." These simple one-page fables are each accompanied by an illustration and moral (of course!). Fables by Arnold Lobel

are perfect for bedtime stories because they are short. Here's the moral from "The Poor Old Dog":
Wishes, on their way to coming true, will not be rushed."
I just love it!
Preview these books at the public library and start building your own Nature Book Library with these animal fables at home.
More ideas for your Nature Book Library:
Other book ideas for older readers:
*This post contains third party affiliate links which benefit me if you make a purchase through Amazon. The links are here more for your convenience than anything. Link here to full disclosure policy.