It is my duty as your local play expert to introduce you to, possibly, the most playful guy in our community! Dave Shenkman is the Founder and CEO of Kite Connection located on Huntington Beach Pier. That all sounds very stiff and boring, but you have got to see this guy in action!
My first introduction to Dave was at the Orange County School District's "Program Preview Day" in 2010. I was assigned to find the perfect science program assembly for our elementary school. If you ever get a chance to go to a Program Preview Day, take it! Each vendor or presenter has only 5 minutes to give you a pitch on their program. Some organizations just get up there and give an outline, some do demonstrations, and others tell stories or do an act. You get a real feel for how they will interact with the kids. I didn't realize this was going to be an ALL DAY thing! I only had an hour to be there and wander through the exhibitor room and pick up flyers.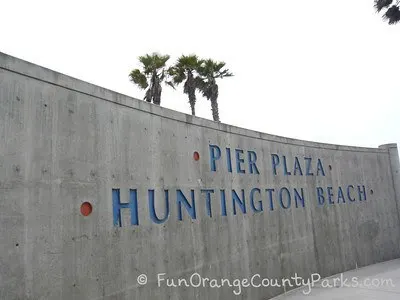 However, I did see about 6 presentations in half an hour. Most were quiet and slow. Most were very educational and professional.
Then Dave comes up with his Kites for Kids presentation! You have to see this video: CLICK HERE!
WOW! The room was awake, the audience was engaged. Just like that! There was an excitement and a real yearning to learn more. You see, Dave's presentation was educational and professional — but it was also LOUD and fast! You should have seen me back at our school arguing that we needed this "Kite Guy" for our science program. I just kept repeating – "You have to see him. I can't explain." Luckily, my fellow parents had faith in me and Dave ended up presenting to our entire school.
I got phone calls right away:
"You should see this guy!"
"The teachers love him."
His store is just as magical as his school presentations!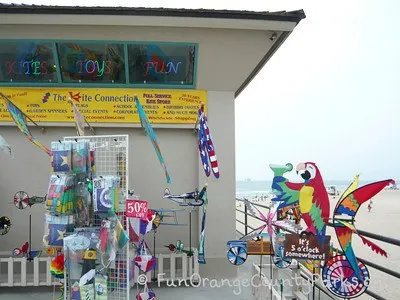 My 9 year old son spent his allowance on a rubber band gun and Dave gave him a demonstration before he was allowed to buy it. Then Dave made him raise his right hand and repeat after him that he: would not shoot at anything living, including his sister – or he would pay the price with his parents giving him six months of chores. If he argued about the chores, he'd get more chores. I can't even remember all the funny things he said, but it was funny.
This guy is for real: a hidden Orange County treasure promoting play and fun. Book his school program or just visit his store which is a family field trip in itself! However you do it, get to know Dave.
I received NO compensation for this post.
GIVEAWAY
Dave is offering an easy to fly single liner kite as a giveaway to my readers. (That means, one single line attached for flying the kite.)
When: Giveaway entry period runs from today – August 6th to 11:59pm on August 13th.
How to Enter:
Subscribe to my weekly Play Trips newsletter. (That's it.) My next newsletter is going to pair up Orange County Farmer's Markets with the parks within walking distance.
But, I'm already a subscriber! If you are already a subscriber, just leave a comment that you'd like to be entered in this kite giveaway. (If you're feeling inspired you can comment on your favorite kite flying memory.) No need to subscribe again.
One entry per subscriber.
Winner Selected:
I will select the winner on Random.org from the pool of NEW newsletter subscribers plus any existing subscribers that leave a comment on this post before 11:59pm on Saturday, August 13th.
Thanks for playing – and thanks for reading!