The Orange County Great Park's Kids Rock Playground is the toddler area outside the visitor center. If you've ever had the pleasure of checking out the view from the balloon, then you've seen the plans for this small playground with a local nature theme.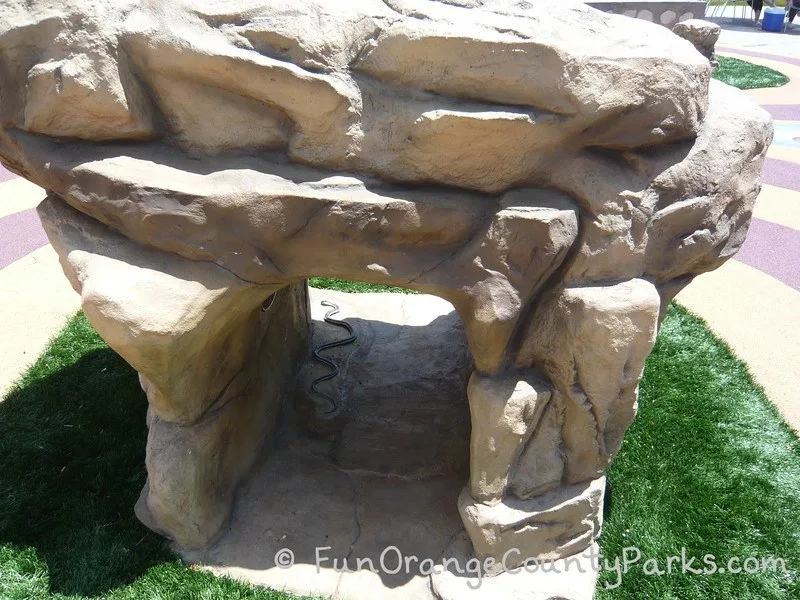 Location: Finding the Orange County Great Park entrance is not an intuitive process. It's right off Interstate 5 at the Sand Canyon exit in Irvine. You almost feel like you are turning onto the freeway when you turn onto Marine Way, a side road which leads into the park. You should probably rely on directions directly from the City of Irvine. However, I've also marked the Marine Way entrance on my MAP to the Orange County Great Park Entrance in Irvine.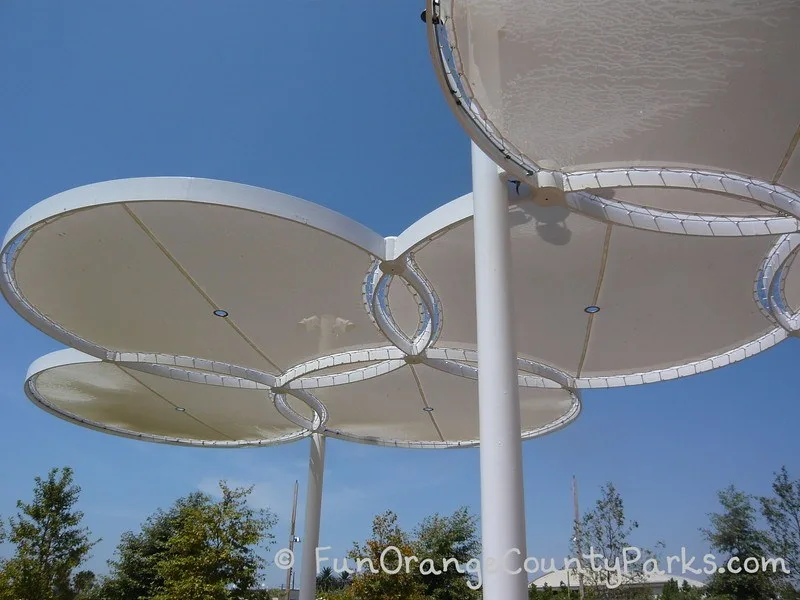 Highlights:
The cloud-like shade covers are nice. When the playground first opened, they were active misters which were definitely a highlight on a hot day. The covers surround the play space and keep it somewhat cool for parents and kids alike.
Have the kids search the rocks for all the "wildlife" or wildlife facts displayed on plaques. How many animals can they find? Look in all the nooks and crannies to find them all.
It's a nice nature-theme from the "clouds" to the benches over the play surface "stream."
NO swings.
I'd definitely recommend bringing a picnic and enjoying your meal on the lawn! It's fun to watch the balloon go up and down — and just enjoy the open space and blue sky. There are some nice picnic tables with yellow umbrellas for shade.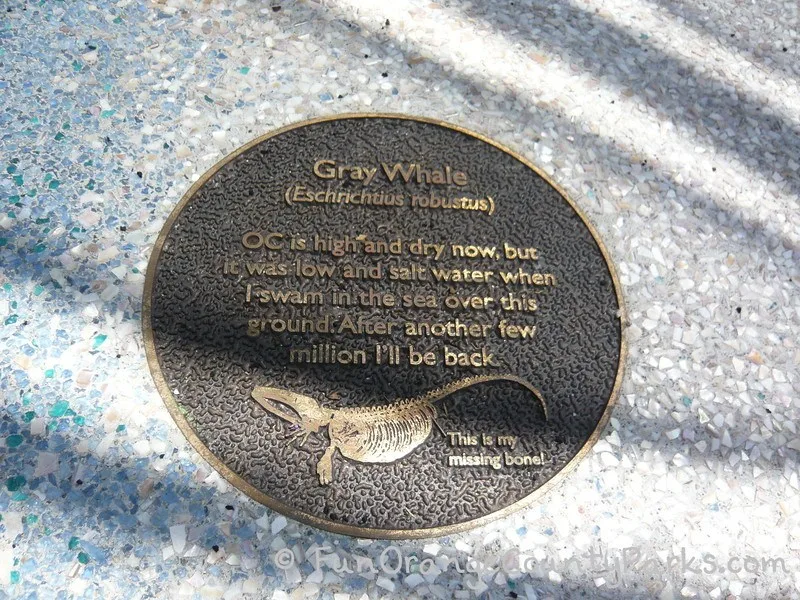 Be Aware:
Still a work in progress – and it's small.
Can be busy.
Definitely more appropriate for the 2-5 year old age group, although the older kids seemed to enjoy climbing the rocks and jumping off. I personally love rocks to climb.
The Balloon is not FREE – and neither is the carousel. The last two times we visited, the "maximum daily capacity" had been reached and they were not offering any more rides for the day – so get there early for the balloon. You MUST sign a waiver and get a boarding pass to ride the balloon. Available in the Visitor Center.
Sometimes there is a fee for special events at the park (i.e., the snow day was $8).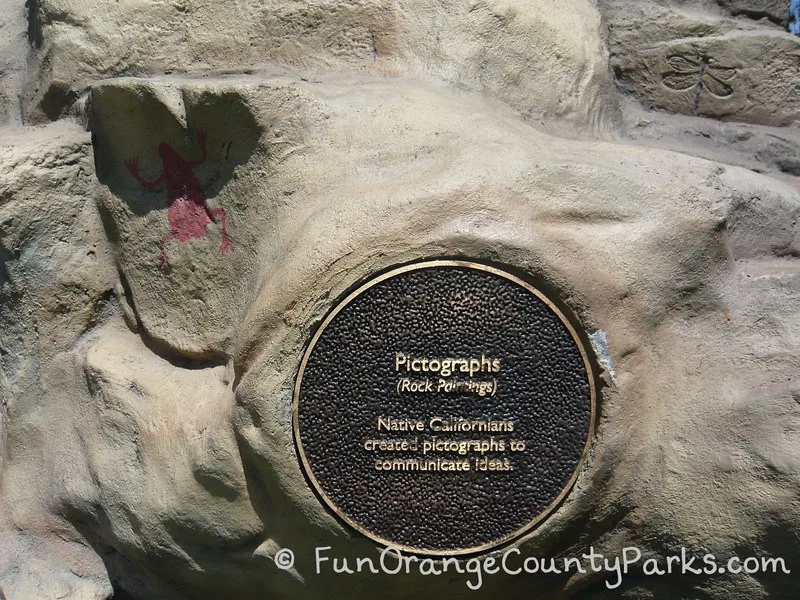 Checklist:
Parking is FREE.
Recycled rubber and artificial turf play surface. No sand. There is an oak tree with concrete stepping stones (recycled from the old aircraft runways) in the middle of the playground.
Wide lawn for frisbee playing and picnics.
Consult the official City of Irvine Great Park website for more information.
Originally published in August 2010.

Disclosure: The City of Irvine Community Services has sponsored park posts in the past, but this is NOT a sponsored post. Read my full disclosure policy.