Knowing how to spot poison oak can save you from the rash and itches it causes. I know what poison oak looks like, so I've never suffered from its symptoms.
It grew in patches all over the hillside where I grew up. My parents schooled me in identifying it and I just avoided it.
I finally snapped a photo of it at Oak Canyon Nature Center and thought I would share — so and your kids can avoid it, too.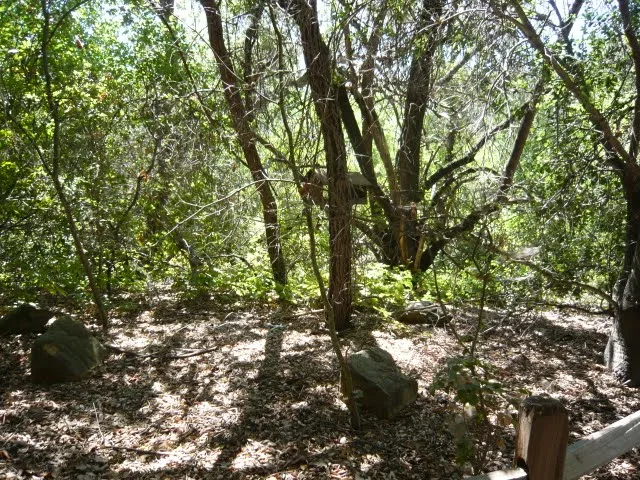 So this is a typical scene when you are out in the "wilderness" of California: large oak trees and some scrub brush.
Those green close-to-the-ground stalks surrounding that tree trunk are poison oak. The first thing I look for is patches.
This stuff usually grows together and I can spot it from far away before I even get close enough to identify the leaves. Stay out of the patches!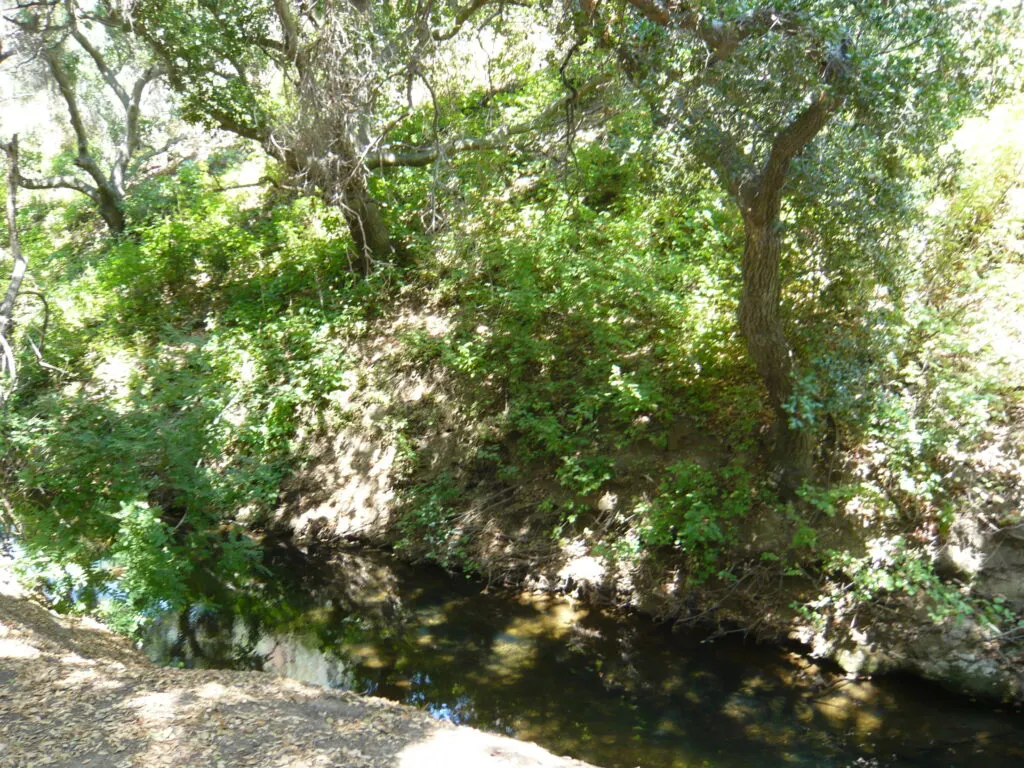 Here it is again – across the creek – growing in large patches or clumps underneath the trees and up the hillside. It can be merely a foot of the ground or I've seen huge patches growing up to my eye level.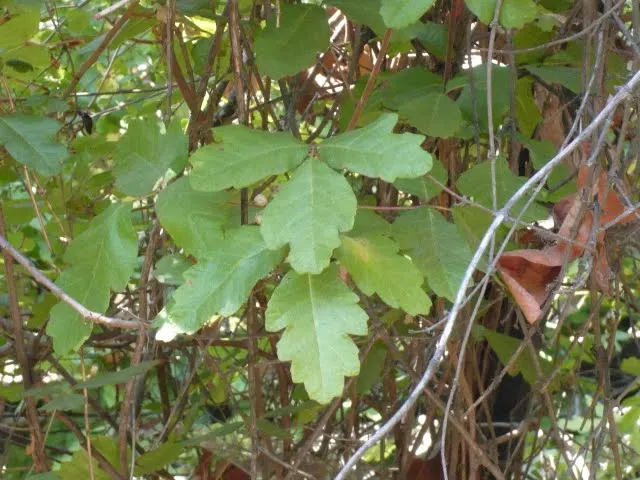 This is what the leaves look like up close. I can often identify them by a telltale reddish color on the leaves (like below). There's a saying: "Leaves of three, let them be. If it's hairy, it's a berry." All the photos in this post are poison oak.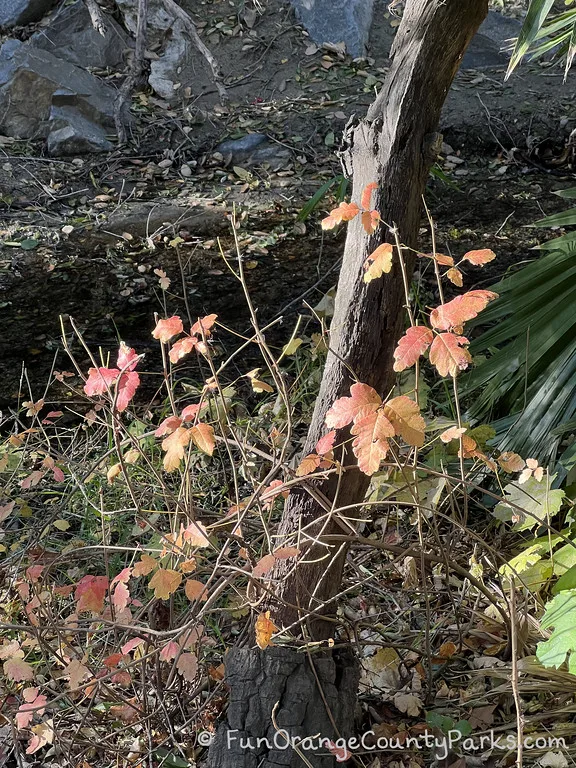 Here's a tricky thing: in the winter it goes dormant and it's really hard to spot because the telltale leaves aren't present, but that doesn't mean the oils from the plant aren't still present. They can still irritate your skin.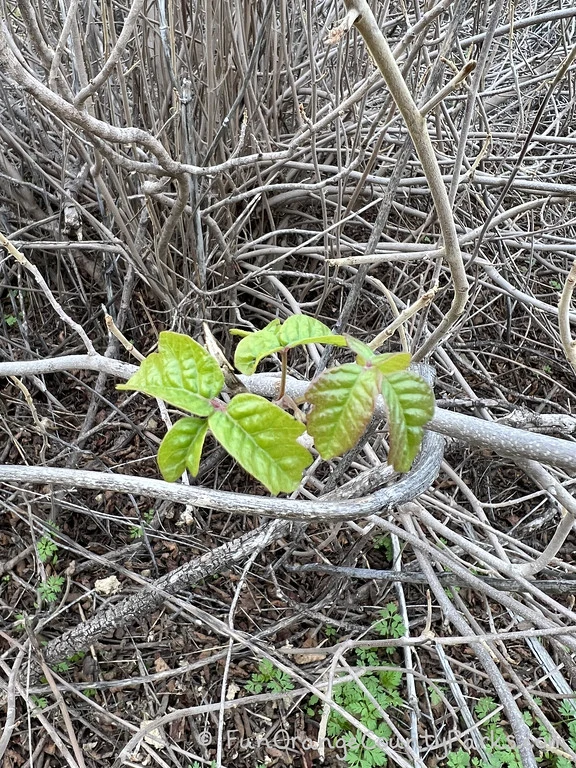 Scientific info on Pacific Poison-Oak from UC Agriculture and Natural Resources.
Originally published in August 2010.