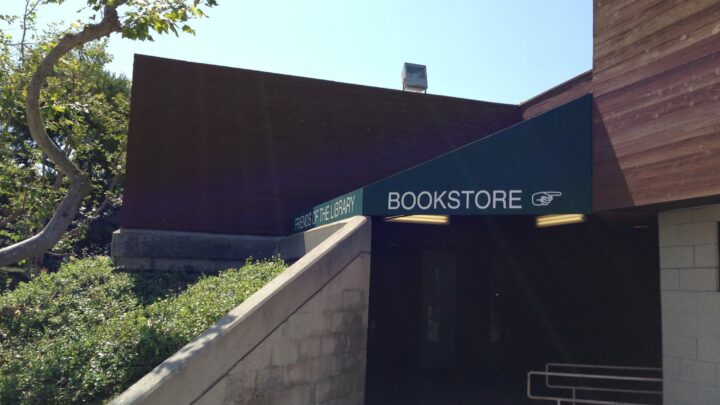 Dana Point Public Library has a modest kid section with new releases and separate area of picture books.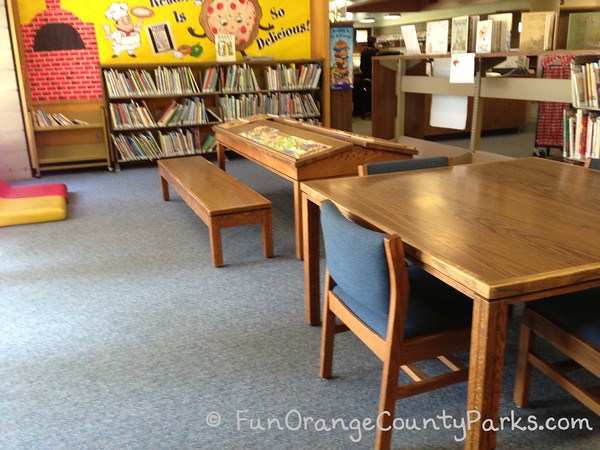 Family-friendly?
Kids Section? Small separate kids section with reading table for kids books and a table with 4 chairs inside the picture book section.
Audio Books? One small section of shelving for audio books.
Easy Labels? My daughter loves fairy tale books and it's split into 2 sections in this library. There are laminated signs with illustrative symbols marking the shelves.
Friends of the Library bookstore? Yes!
Plenty of parking? Not so much during busy times. I've been there and found one right away – but I can also recall occasions where I've circled and circled before finding a spot.
"Shushing" factor? This library is basically all one room with a separate kids section, so there's not much physical distance between kids and adults.
Restroom location? As you walk into the library, they are to the left of the entrance. The doors open into the hallway – so be aware upon approach and open them slowly upon leaving.
My favorite beach book for kids? I love Wave by Suzy Lee (link to Amazon.com) — but they don't have it available for checkout at this library.
Which library card do I use? This is an OCPL.org (Orange County Public Library) branch. You can check books out from here with your OCPL card and return them to any OCPL branch library.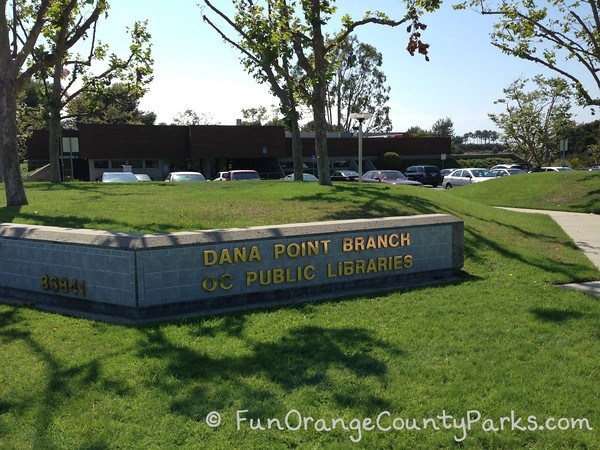 Parks or Beaches Nearby?
Sea Terrace Park is attached, but there's no playground. Scenic walking trails.
Possible to link up with the Salt Creek Trail or park at Salt Creek Beach (OCParks.com Permit)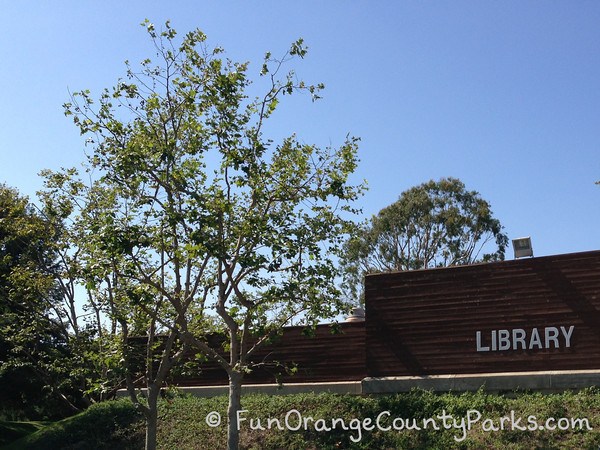 Directions to Dana Point Public Library: It's at the corner of Niguel Road and Pacific Coast Highway (PCH) in Dana Point. Across from Salt Creek Beach Parking. (Address: 33841 Niguel Rd., Dana Point). MAP TO DANA POINT LIBRARY
Contact this library: