Doria Park in Mission Viejo isn't impressive upon first inspection.
Driving by, you'd think "It's small." It is small, but it's in a great little Mission Viejo neighborhood and there are discoveries to make there. It's the perfect size for little toddlers and parents who want to give their kids a little independent play time.
It's very near Interstate 405 in the neighborhood bordered by Alicia Parkway and Muirlands.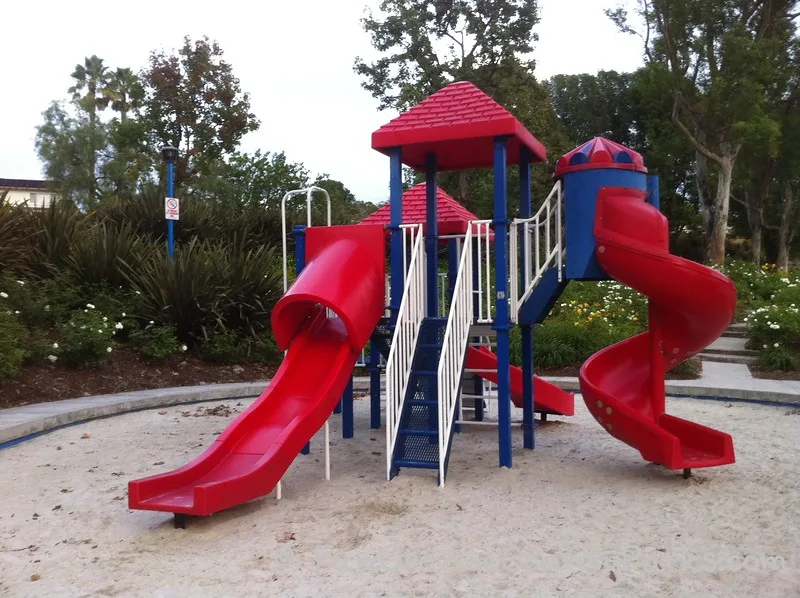 How to Get to Doria Park in Mission Viejo:
I often say parks are "tucked back in a neighborhood." Well, this one is REALLY tucked back in a neighborhood. I always get a little confused getting in and out of here.
To access the park from Alicia Parkway, turn onto Charlinda near Target. Follow it until it turns into Saturna and hits a T-intersection with Maximus. Turn left on Maximus and take another left onto Doria. The park will be ahead on your right.
If you are coming from Muirlands, enter from Ares near the Floor & Decor shopping center. Turn right onto Argus, take another right onto Acropolis, then it curves to the left and turns into Doria. The park will be on your left coming this way. MAP TO DORIA PARK IN MISSION VIEJO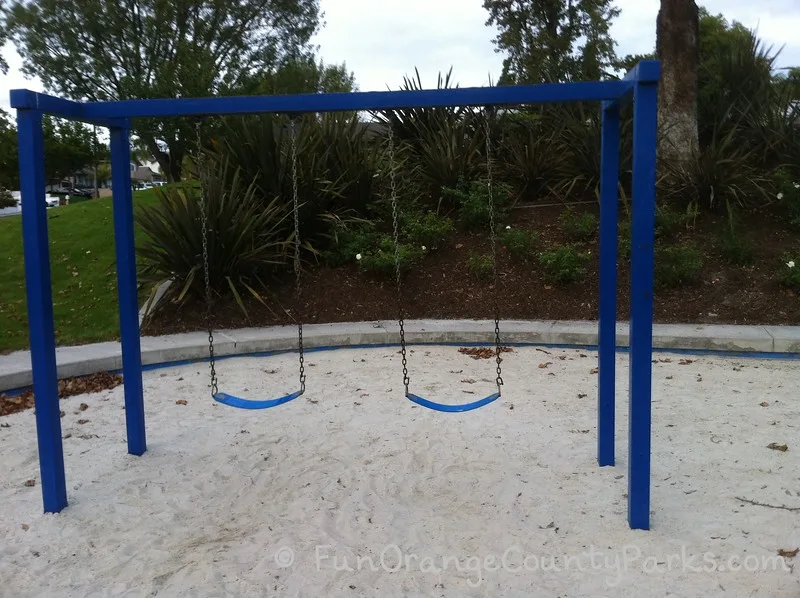 Highlights:
It's the perfect park for the 2-5 year old age group.
Bring sand toys for playing in the sand.
Lots of benches and a picnic table right near the park.
Small enough to see the kids from all angles, but big enough so they can go exploring on their own.
A gorgeous rose garden and "path to nowhere."
A full basketball court.
Surprisingly, it offers beautiful sunset views of the hills in Aliso Viejo and Laguna Hills.
Fun for scavenger hunts or treasure hunts.
Walk the little loop or tackle it on scooter or tricycle.
Very quiet neighborhood.
Bring a soccer ball, football, or frisbee for playing on the lawn.
2 bench swings for big kids.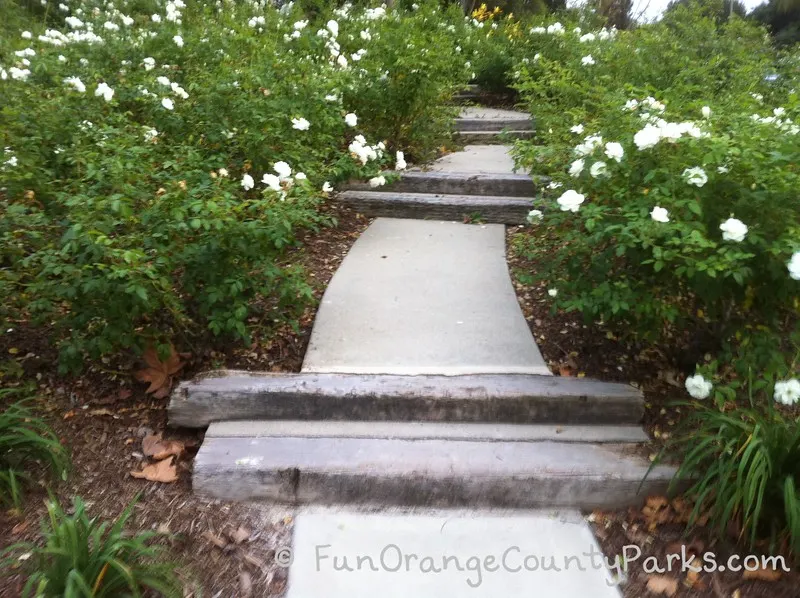 Be Aware:
NO restrooms
NO baby swings
Neighbors with friendly dogs have brief gatherings up by the basketball court around 4pm.
Checklist:
Plentiful parking on the street
NO restrooms
Drinking fountain near the basketball court
Sand play surface with lots of grass nearby
Nice for picnics or a quick stop during errands nearby
Nearest public library: Mission Viejo Library
Originally published in November 2010.