Irvine Regional Park in summer offers families all sorts of outdoor activities.
The families who own Irvine Park Railroad are longtime supporters of my blog – and there seems to be a similar affinity coming the other direction from readers who love to take their kids to the train.
6 Things to Do with Kids at Irvine Regional Park in Summer
#1 Visit the OC Zoo
They give a home to mostly local animals who can no longer survive in the wild. It's the perfect size for toddlers to navigate through the exhibits.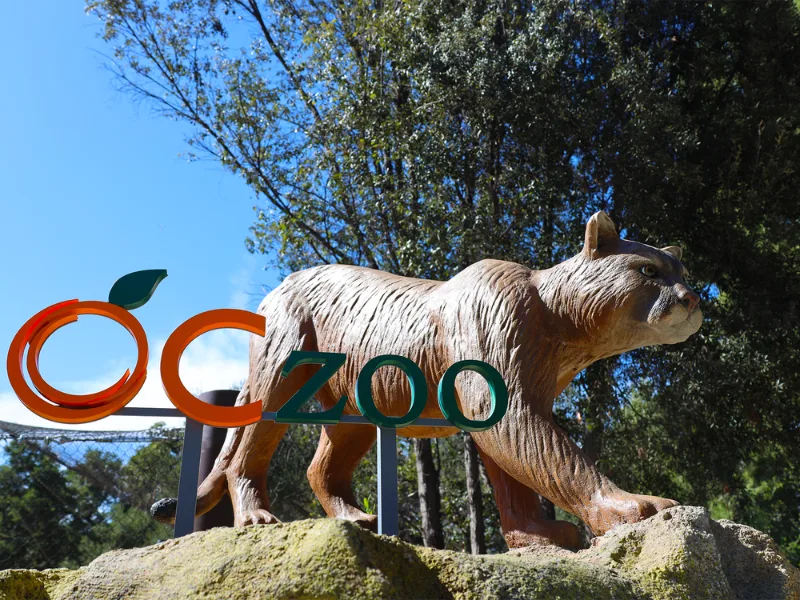 The OC Zoo opens at 10:00 am daily. The price is $2.00 per person; children 2 years of age and younger enter free.
There is a new Large Mammal Exhibit giving more room to roam to four mountain lions – three cubs and one adult – and an adult jaguar.
Additional details can be found on the OC Parks website.
#2 Steer a Paddle Boat or Bike Around the Lake
You can rent all kinds of bikes to ride with the kids or a paddle boat to take out on the lake.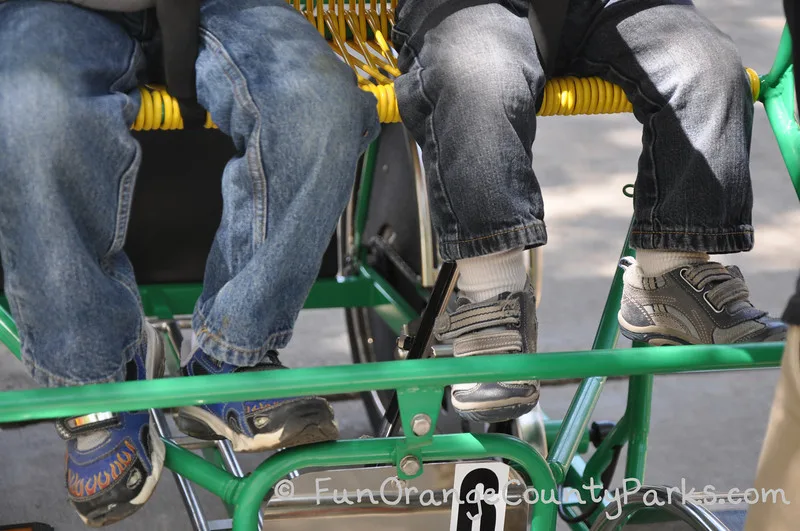 Wheel Fun Rentals at Irvine Park's fleet of bikes include the surrey, double surrey, deuce coupe, quad sport, chopper, tandem bikes, cruiser bikes and kids bikes.
The double and single surrey bikes include a self-guided tour that guides riders around Irvine Regional Park and points of interest in the park including the Nature Center, the Santiago Creek, statue of James Irvine II, the Orange County Zoo, Civil War Cannon, Irvine Park Lake, Centennial Arch and more.
#3 Take a Train Ride
Irvine Park Railroad is a one-third scale C.P. Huntington Train that takes both children and adults on a 12-minute ride through beautiful and historic Irvine Regional Park. My neighbor made the mistake of telling her 3 year old grandson about the tunnel and he asked about the WHOLE train trip. So you might want to keep that a surprise until the end?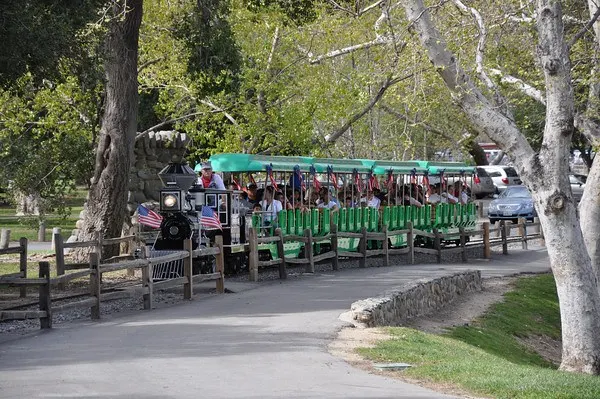 Individuals can sign up for their free monthly eNewsletter to receive exclusive promotions, coupons, and special offers. Find train, OC Zoo, bike rental, paddle boat rental, and other coupons on their website.
#4 Keep Your Eyes Out for Peacocks and Bald Eagles
Peacocks roam free around the park and the kids will get a thrill seeing them.
Wild Bald Eagle Visits to OC Zoo (Video Courtesy of the Official OCParks.com)
#5 Visit the Irvine Regional Park Nature Center
You'll love the hands-on exhibits in this little Interpretive Center that's usually only open on the weekends.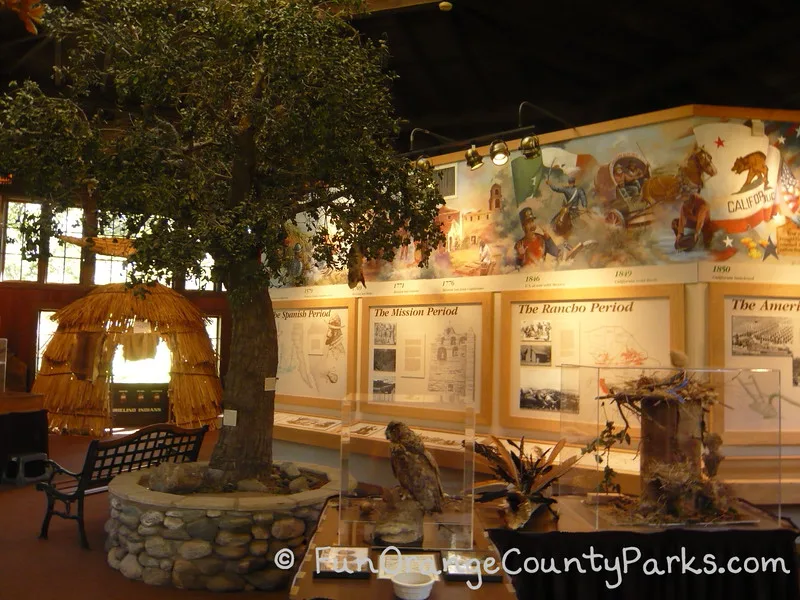 #6 Play at Four Playgrounds
There are all different playgrounds scattered around the park. Have fun exploring and playing. Here is a link to all the playgrounds at Irvine Regional Park.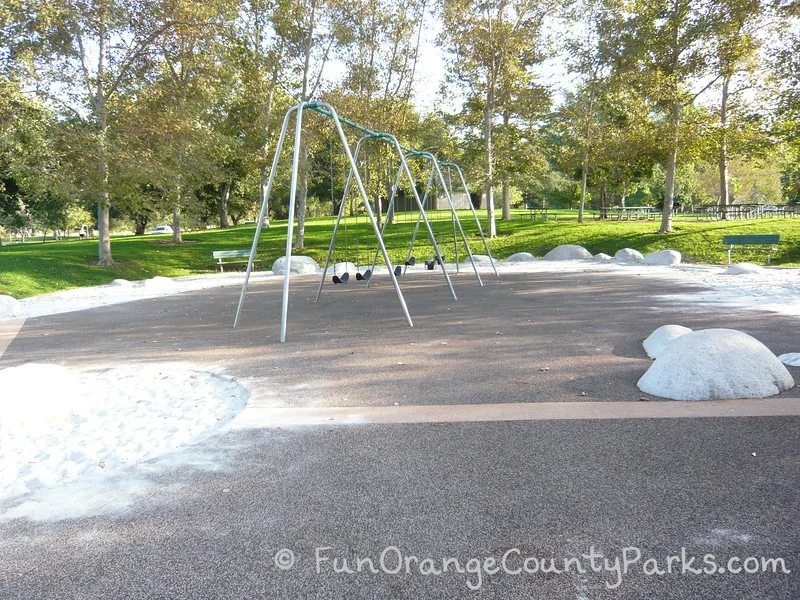 Bonus ideas:
Picnic
Hike
Walk
Workout at the outdoor fitness equipment area
Take a pony ride
Go on a trail ride from the stables
Grab lunch at the snack bar
I have a post about how to barbecue at the beach, but the recipes and tips are the same if you are grilling out at the park.
Originally published in June 2014.