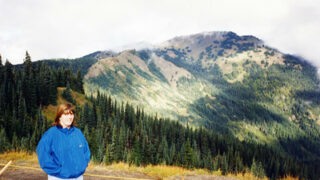 As I approach my 4 year mark in the blogging world, I find it useful to ask myself "Why?" Why do I do this? And why can't I stop?
For the Love of Writing
I am a writer. I write. That's what I do.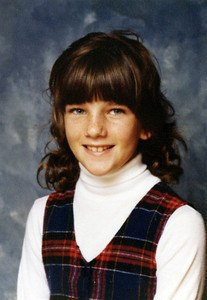 In elementary school, I wrote poems in a little book with floral fabric adorning the covers. I wrote and illustrated a myth entitled: "How the Land of Colored Clouds Came to Be." My school librarians encouraged my love for words. I kept writing. I wrote for my high school yearbook. I wrote love letters to my future husband. I wrote essays for college. I wrote editorial letters to the newspaper. I was a pen pal to my grandmother for sharing my life and to my sister while she was abroad in Australia. I wrote for my MOMS Club newsletter. I co-wrote a romance novel for which we won a Pikes Peak Writer's Conference award. I wrote in my own journals. I wrote for myself. I started freelancing. I became a Freelance Writer (capital F, capital W). I wrote newspaper columns and magazine articles. People paid me to write. Editors gave me assignments.
Then blogs came along and the money stopped. Why pay when publications could get writers for free? Yet, it didn't stop me from writing. I still pitched ideas and found audiences who wanted to hear what I had to say, even if the payoffs weren't measurable in cash. The ultimate writing freedom came when I realized my desire to share my passion: promoting play.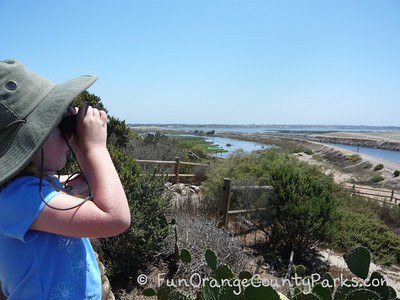 Promoting Play
Four years ago, there weren't many playground bloggers or outdoor blogs. I didn't know the statistics about kids media consumption. I wasn't out to be an activist. I just knew my family was finding some pretty cool places to play and I wanted to share them. I wanted to share those experiences of wonder that we can never get back once the kids are older. When I started my kids were 2 1/2 and 6. Now they are 6 and 10 years old. We still get out often to play, but our playground trips have transitioned into playing and exploring natural places. It doesn't help that my 10 year old is 5'5″! He hits his head on the little kid equipment now and the adults think a 15 year old is playing alongside the toddlers. So our play needs have changed — but I still think a 10 year old needs time for outdoor play and creating things. I know I'm on to something when I get comments from you, my inspiring readers. You get it!
This comment, in particular, got me:
"It was awesome, one of my fave park visits ever but I happened to get there late in the afternoon and got to watch the sunset… no one else ever came (to the actual park part – people were in other areas – the grassy part (with their dogs), the baseball field, the walking paths, and on the basketball court) my daughter and I had a blast. The sand was fluffy due to recent rains with a thin crust layer, almost like walking on snow, it was really neat. The trees were awesome and colorful, birds were chirping. I love the ramp to get down there, and how the park is "at the end of the world" so to speak. The merry go round brought back memories of my own childhood and I got to "share" them with my daughter. She had never been on one and didn't even know what it was called. She liked it so much she called it a roller coaster. If not for your site I would have never been able to have this moment in our lives that I will always remember."
Have you had those moments? I hope so.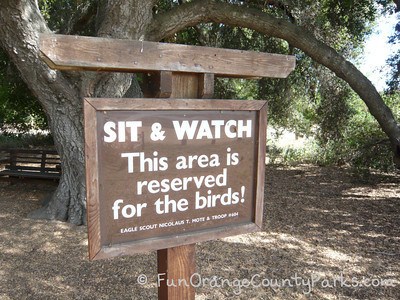 My Answer
My answer to the question of "Why?" is twofold:
Because of me.
Because of you.
I must write. I must explore my world with my family — and sharing it is a joy for me. Nature gives me peace and being outside does wonders for my outlook on life. It gives me pause. It gives me perspective.
You give me motivation to share. The conversations you started long ago and the comments you keep exchanging make this fun and rewarding. I always used to say: "If I can just get one mom inspired to take their child out to play, then I've done my job as a writer and promoter of play."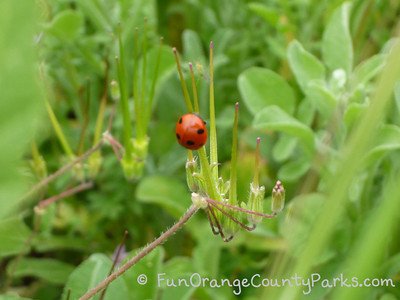 How to join the conversation:
My apologies in advance

I'm one mom running this big site (with 2 volunteer park reporters).
If I ever take a day off or a week off, it's because I need it!
If I'm ever slow responding to one of your emails, send me a reminder.
If you find a photo problem or formatting problem, let me know so I can fix it.
If you find some info that's inaccurate or out-of-date, let me know so I can fix it.
Thank you! Thank you! Thank you!