Have you ever seen that look? The look on your child's face when you say "Yes!" when they expect to hear "No." I love that look! I get it more during the summer than any other time of year. Summer reminds me of my "Ask Yourself Why Not?" post. Our summer family schedule is filled with "Yes" Days. I try to play more in my role as parent and lead by example.
It was almost comical to see my daughter at the beach asking:
"Mommy, can I go get some water for my pail?" Of course, you can.
"Mommy, can I keep this sand crab for a while?" Sure.
"Mommy, can we play a little longer?" Yes!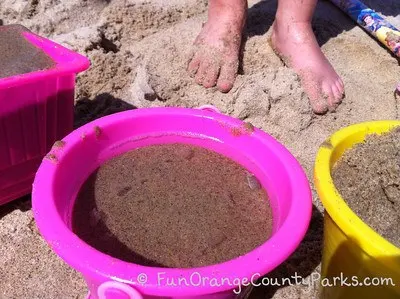 When I'm well-rested and pad lots of extra TIME in our schedule, then I'm the Mommy who says "Yes!" I try to plan lots more Yes Days than No Days. I think that's why we decided not to travel or make ANY plans for our 4th of July weekend. No barbecues with friends. No get-togethers with family. I didn't even do any menu planning.
I switched off from my work and switched my focus completely on family. I kept a mental journal of my days off. I filled my time with: gardening, reading library books to my youngest, watching my oldest create charcoal drawings, helping with origami projects (or trying to help), cooking, reading a novel, playing at the beach, eating almost every meal outdoors, observing and exploring our own yard, bringing the kids to the community pool every day, taking turns taking naps (the parents, not the kids), telling stories and lots of listening.
I felt refreshed and I know the kids benefited from the extra focus. I'm so glad I said, "Yes!" when my daughter picked this particular flower during our outing for gardening supplies: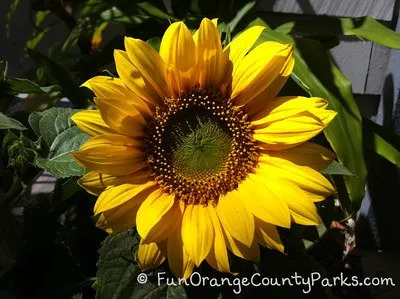 It may not be the smartest choice, because sunflowers grow fast and don't last long. However, my daughter fell a little bit in love with their bright petals and I didn't really feel like saying "No."
Besides, watching them grow makes me happy.
Read "How to Plan Your Monthly OC Play Calendar" for more ideas on squeezing in Yes Days!
*This post originally appeared on my OCFamily.com "Play Mom" blog.