Welcome to a new series on my blog where I invite Moms Who Make Outdoors Happen to share their stories. I always say that YOU know what I'm talking about on this blog better than me! YOU are the experts out there from the playgrounds to the campgrounds, from your backyard tales to hiking the trails.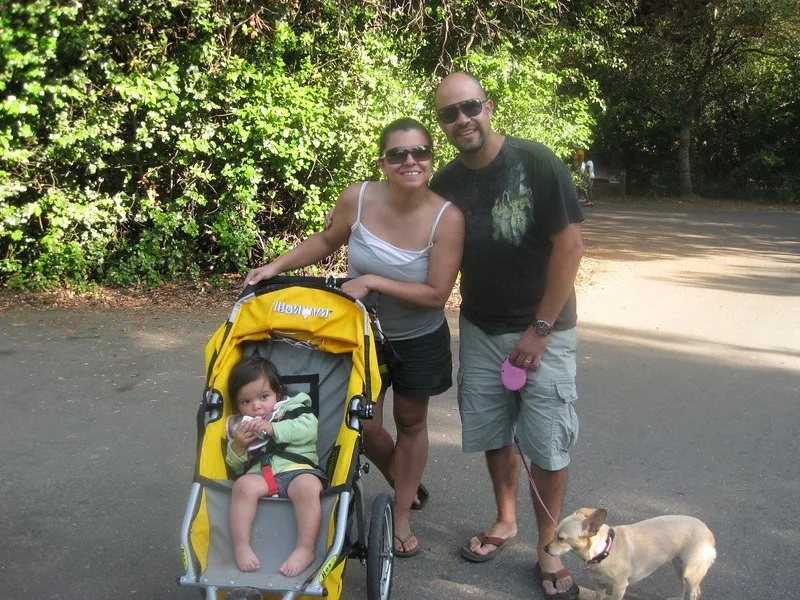 Desiree is a long-time reader who I just finally met in person this spring. We hit it off immediately. Where I'm the mellow, writer-type who is content to share places via my blog — she's just a powerhouse who is inspired and ready to create her own family camping community. She wants to make a difference.
In September 2015, she launched her own Meetup group called Family Beach Chillin'. I joined right away and went to the first meeting! And I'm going on the first beach camping trip to Moro Campground at Crystal Cove State Beach in April.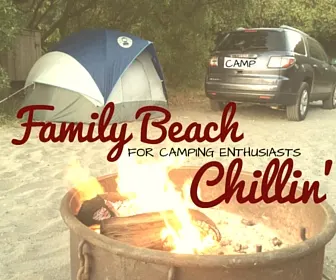 The Easiest Way to Treasure Camping by Desiree Sanchez
All photos courtesy of Desiree
Are you a beginner, expert or somewhere in between? Some think camping is about applying insect repellent, no running water, no bathrooms and having to pack for every possible scenario. Some might have made a few first-time camping mistakes and don't want to go for seconds. Some are overwhelmed with the idea of sleeping in a tent. Some are just, well, fill in the blank.
And the whole bunch — much of SoCal— is not camping. But did you know that most campers today create simple camping experiences because they either learned it while camping or with support from others?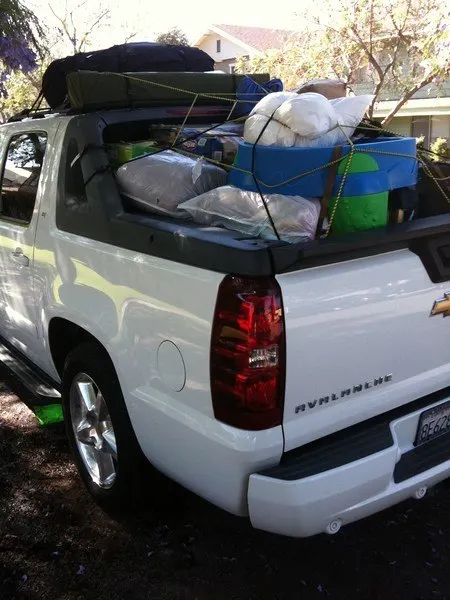 I did not learn from advice and I didn't learn from someone else, which made my first camping trip with my then 1 year old difficult. Actually, miserable. Everyone was miserable because I was miserable and I think we moms really set the tone for our families. Packing took me 6 hours. Camping meals took me 1-2 hours. Kid bath time was WWII. And I did 3 loads of laundry while camping! I wish I had known better.
Despite all that, for me, camping remained a gateway to fulfillment.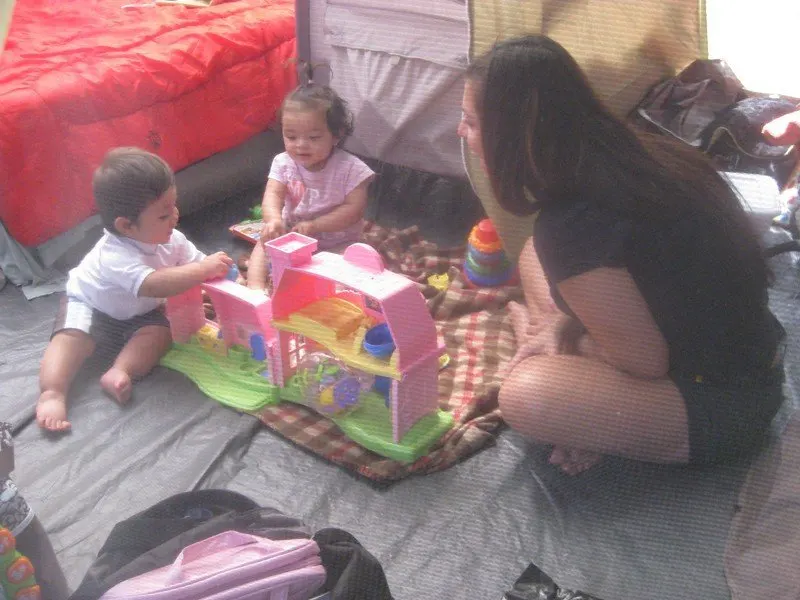 I knew that camping helps kids feel capable and confident. So I was determined to get home and learn from my mistakes. And I did.
I learned a few things on my own and from others, prepared better, created simple repeatable processes and really figured out this camping-with-kids thing. And the next time we camped I brought camping boxes (cinch to pack), and all meals were on the table within 30 minutes, and the littles bath time was fun. I felt like an Outdoor Goddess! I felt a little bit of euphoria. I felt like celebrating. I enjoyed it all. AND so did my family.
I read that "Teaching kids how to pitch a tent, hike, fish and cook outdoors are great ways to build confidence and independence in children" and I want that for my kids.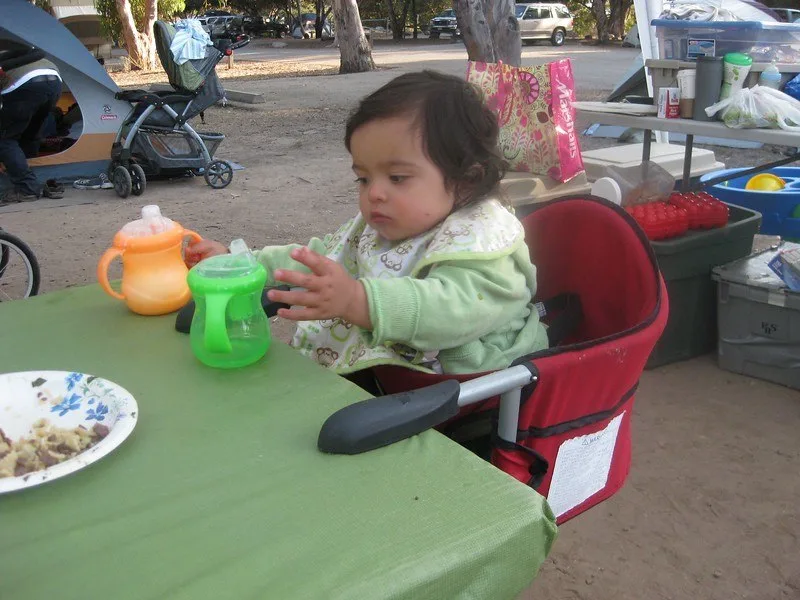 But camping is so much more to me — crazy laughter, long sunlight, blue skies, the stars and the moon.
What a wonderful world! I can faintly hear the song . . .
Desiree Sanchez
Outdoor Enthusiast Mama
2 absolutely FREE and easy ways to follow in Desiree's footsteps:
Join Family Beach Chillin'. Desiree is dedicated to offering various resources that encourage, support & connect you to the outdoors.
Attend a *FREE* Camping Basics Class in October sponsored by REI. The class is exclusive to Family Beach Chillin' members. Details available once you join.
---
Sincere thanks for sharing your story, Desiree! ~Michele
"Outdoors" doesn't have to be as ambitious as camping, it can simply be stepping into your neighborhood park or letting your kids go play in the rain.
Do you make outdoors happen for your family? I want to hear your strategies, your successes, your missteps, and your "a-ha" moments. Inspire other moms and share your tips, so we don't have to learn things the hard way. There's nothing better than getting first-hand advice from others. Email your story and photos to michele@natureplaytrips.com.