I'm that natural tour guide type who highlights points of interest or meaningless trivia everywhere I go. Turns out, I may be relaying the wrong information every time I open my mouth! If I say it with authority, though, people believe me. Apparently, my misnomers and mistakes abound. This sampling is probably just the tip of the upside-down ice cream cone.
I'm going on record right now to correct these errors and get them out of my head and into yours!
Photo credit: Song Sparrow by brendan.lally….away, on Flickr
What I Thought I Knew About Birds: This is a finch.
Correction: This is NOT a finch. It's a song sparrow. Most of the birds I thought were finches are actually sparrows. Doesn't matter. They're cute no matter what you call them.
What I Thought I Knew About Flowers: I was sure that the top photo in this post was called a Star of Jerusalem or Star of David flower. I knew it grows on a vine and isn't very friendly to other plants.
Correction: Nope! It's called a Passion Flower. Thanks to Debi at GoExploreNature.com for that one.
What I Thought I Knew About Puff the Magic Dragon: "Ceiling wax and other fancy stuff."
Correction: Sadly, I just figured this one out. The other day, I'm thinking: "What is ceiling wax anyways?" Oh! It's sealing wax for letters! Duh!
Photo credit: Seal of Nathaniel Wells by The National Archives UK, on Flickr

What I Thought I Knew About Ducks: Nothing. I never claimed to know anything about ducks.
What I Learned: When ducks do that thing where they eat stuff off the bottom of the pond and their tail feathers stick up out of the water, that's called dabbling. Cool! A new word.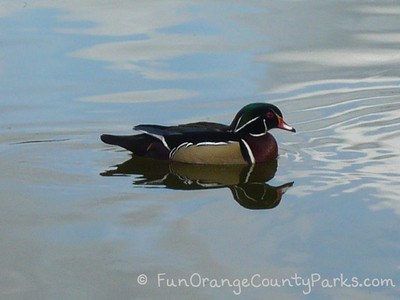 My conclusions: I know nothing. But I'm eager to learn something new every day. So please, feel free to tell me I'm full of you-know-what and then correct me.