I know the author of Fed Up with Frenzy, Susan Sachs Lipman, as "Suz." We first interacted on Twitter as #playoutdoors enthusiasts. I learned about the slow parenting movement from her SlowFamilyOnline.com blog. Then she became the Social Media Director for the Children and Nature Network and we continued our conversations and even met in person last year.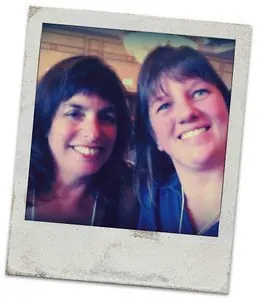 Fed Up with Frenzy: Slow Parenting in a Fast Moving World gives families permission to slow down even when life around us seems to be speeding up.
Sometimes it feels downright deviant to opt out while everyone else seems to be opting in. A parent might start doubting their choices and wondering if they are putting their child at a disadvantage. I know I have my "What if?" moments — which are quickly followed by reality checks confirming that our family pace is perfect for us. When I read the Foreword of Fed Up with Frenzy written by the author's sixteen year old daughter, who cherishes the time and attention her mother and father share with her, I'm beyond certain that our choice is the right choice for us. The book reassures me that I'm not alone.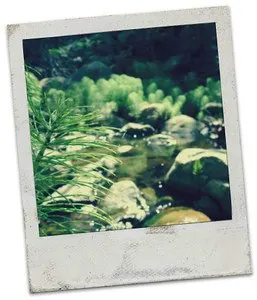 A Fast Book for Slow Readers
The style of this book is in contradiction to its title! I think that's what I love most. The contents would be completely appropriate, if the title were "100s of Activities to Focus More on Family Time." I unwittingly sped through the Foreword and Introduction in about 15 minutes — and I was savoring every word. The rest of the book has been a flippable enjoyment. I just pick it up and flip through to find activities, games, crafts, recipes, and ideas. I've read the entire book this way. My ten year old reads the book this way. You need materials for some of the ideas, but most require no prep time, just a willingness to spend time together bonding over something fun. The number one outcome so far has been uncontrollable giggles.
Suz has an edge because she knows we have short attention spans. She's a blogger and social media aficionado who is used to sharing big ideas in short spurts. She's also a parenting and family expert who knows that complicated ideas involving too much planning or preparation probably won't happen.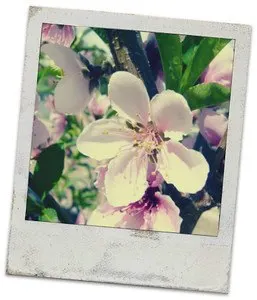 My Reading Recommendations:
After the Foreward and Introduction, read the last chapter on Slow Parenting first. I think it's also the shortest chapter, but most important. Suz says: "Because modern life can be poor at marking milestones, honoring free play, and allowing balance and rest, we need to create these things for ourselves. A few intentional changes can help slow your family so you can experience more harmony, joy, quality time, and fond memories."
Become reaquainted with your own childhood. My kids love it when I share stories of when I was little. I swear, Suz is amazing at remembering all those games we played as kid!. She has jump rope chants, hand-clap games, all the classic playground games, and words to campfire songs. Things that I used to know, but forgot. I'm so excited to share these with my kids.
Get in a rhythm. Rhythm and routine are very comforting for me and I know the same is true for my kids. They look forward to family traditions year after year and expect their bedtimes to follow the same pattern every night. Suz suggests even more ways to add little meaningful rhythms to days, seasons, and celebrations.
Go outside. I can tell you where to go, but Suz has some creative ideas on what to do when you get there. A whole chapter on gardening with kids and another on being in nature round out the beauty of this book for me.
Disclosure: I'm a friend of the author and received a complimentary copy to give away. I am also an Amazon affiliate and will receive compensation if you order the book through Amazon from my site. The author did not ask me to express any specific opinion.