Birch Aquarium at Scripps in La Jolla, in my opinion, is the best Southern California aquarium for families. If you've been following my blog for any length of time, you know I'm rather crowd-averse. The bigger aquariums just make me nervous because there are usually large field trips and it's easy to lose sight of the kids in the darkened exhibit halls. This hasn't happened to me when we visit Birch.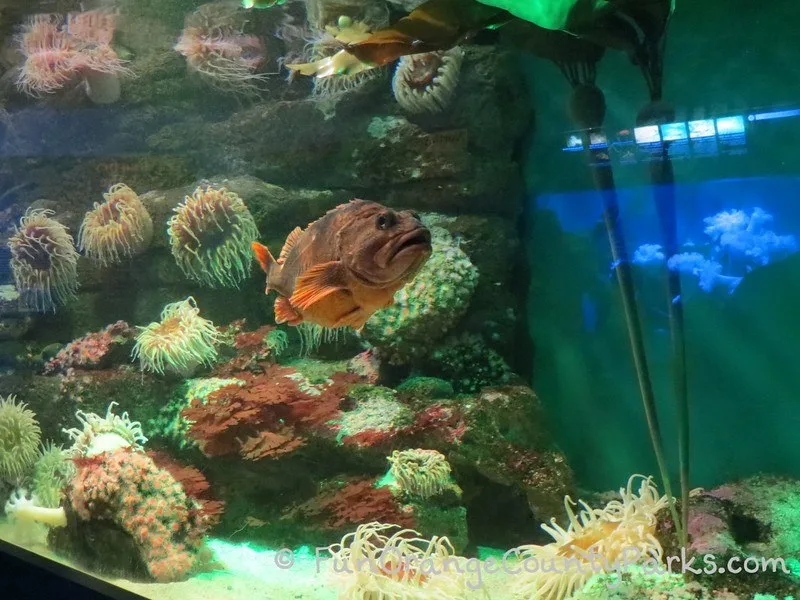 Directions to Birch Aquarium at Scripps: The aquarium is part of the UC San Diego campus in La Jolla. From Orange County, take I-5 and exit at La Jolla Village Drive. Turn right towards campus and move yourself over to the left hand lane as you travel up the hill. You are going to make the 3rd left onto Expedition Way in a tight grouping of left turns at the top of the hill — you first pass La Jolla Scenic Drive and Torrey Pines Road before hitting Expedition Way. Parking for the aquarium is on your left as you make your way down the hill with the ocean view in front of you! [Address: 2300 Expedition Way, La Jolla] MAP TO BIRCH AQUARIUM AT SCRIPPS (with public transit options)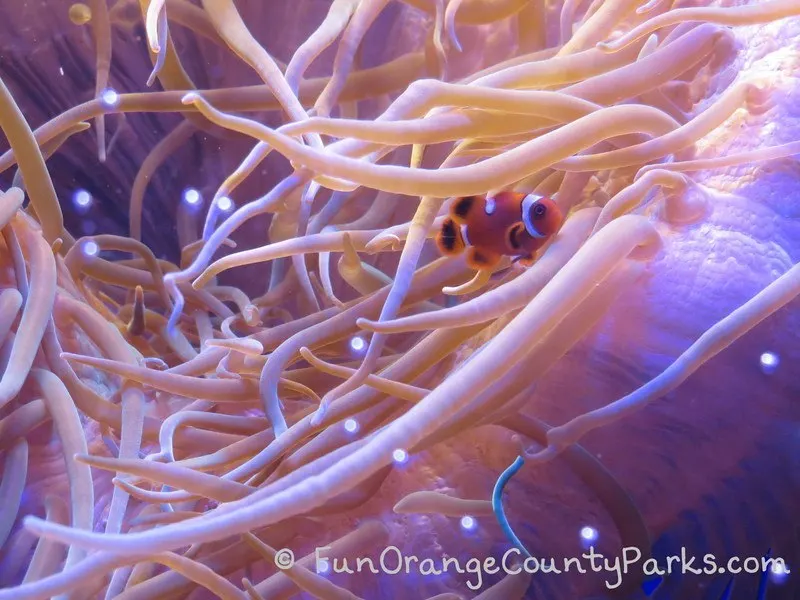 Highlights:
Location, location, location! This interpretive center is on the hillside overlooking La Jolla Shores and La Jolla Cove. Wow!
Two expansive outdoor decks house exhibits and let you take in the view.
I'm totally drawn to the bronze whale sculptures that welcome visitors at the entrance. I could watch the water drip off the whale fluke all day long.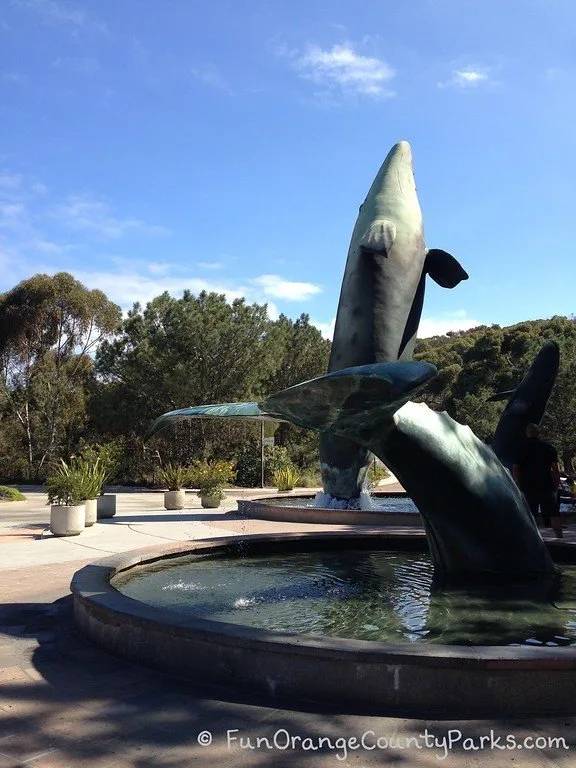 It's somewhat small and if it's crowded I can still keep track of my kids.
And it's built for kids! There are touch stations and even a little step where kids can get a better vantage point to see inside the tanks.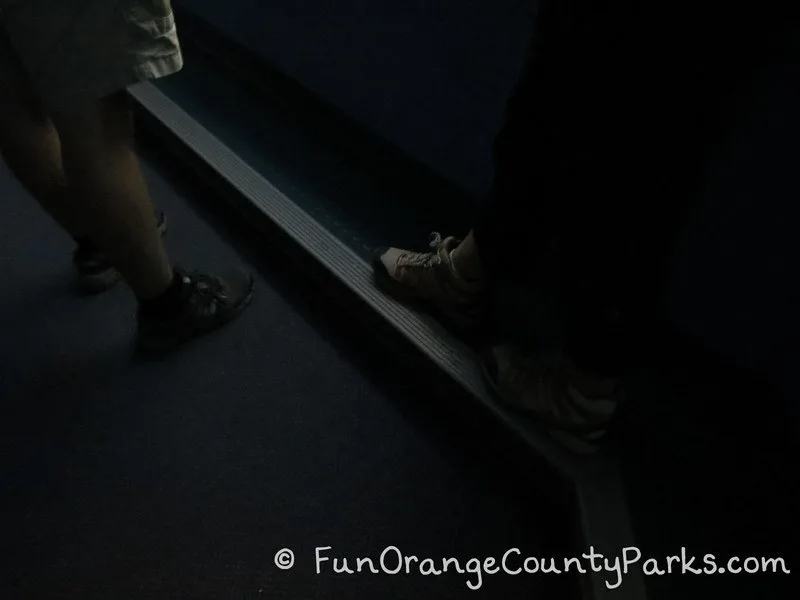 Much of the aquarium is dedicated to local sea life. Leopard sharks are especially prevalent in La Jolla with — what I learned — are 98% pregnant female sharks. (Don't worry, their mouths are only the size of a quarter.)
Scripps is one of the most respected marine research facilities in the world. You can see the Scripps Pier stretch out below you.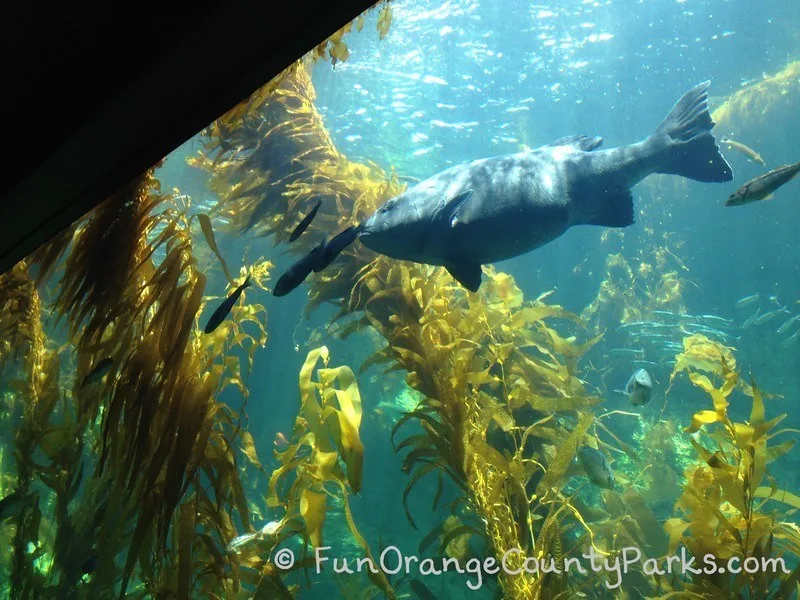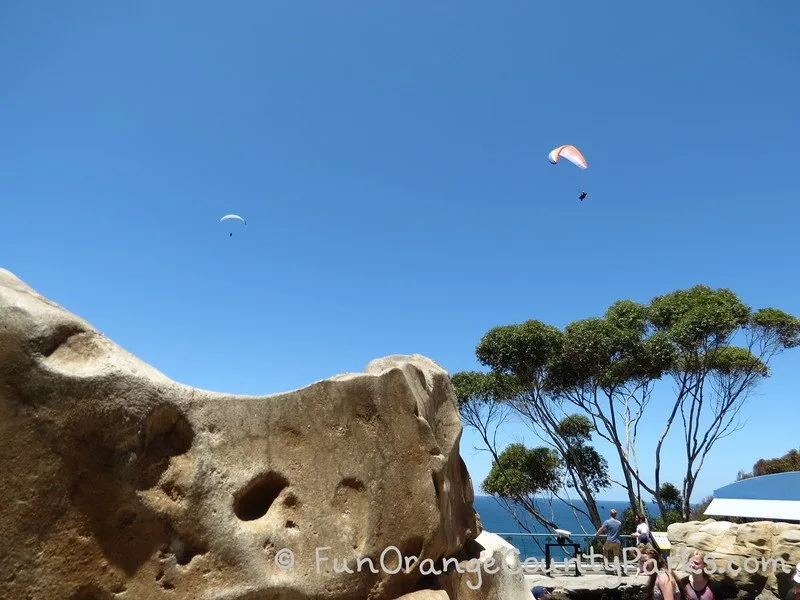 Nearby Torrey Pines Gliderport is very popular for paragliding and we had a number of gliders hanging right above and parallel to us while waving and saying "hi" to the kids. Crazy! But definitely fascinating for the kids who stood with their mouths hanging open.
Free 3 hour parking.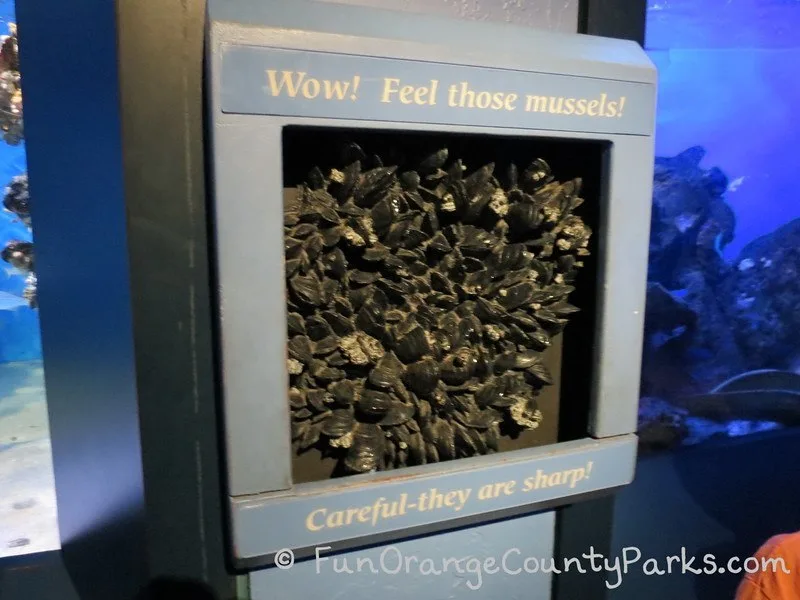 Their current exhibition is a fun showcase of "oddities" with a comic book style theme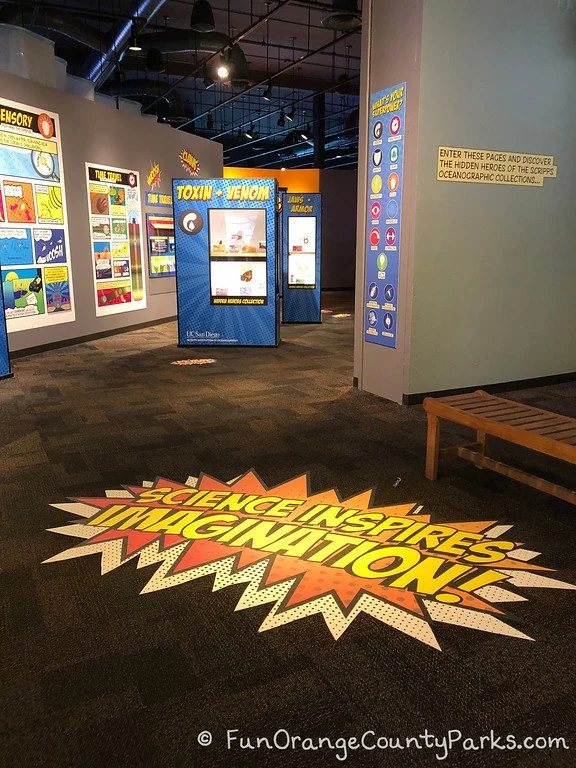 Be Aware:
It's near the beach, so it can be foggy – which would obstruct the amazing view – and/or breezy.
There are field trips that can crowd the aquarium.
Parking can fill up as the day goes on, so I'd suggest getting there early.
Even though my blog is mostly about Orange County – this location is in La Jolla near UC San Diego.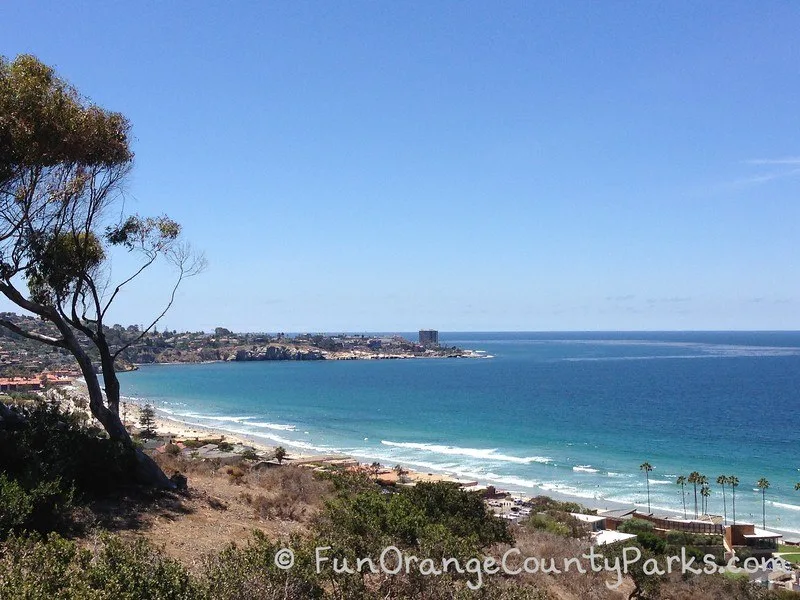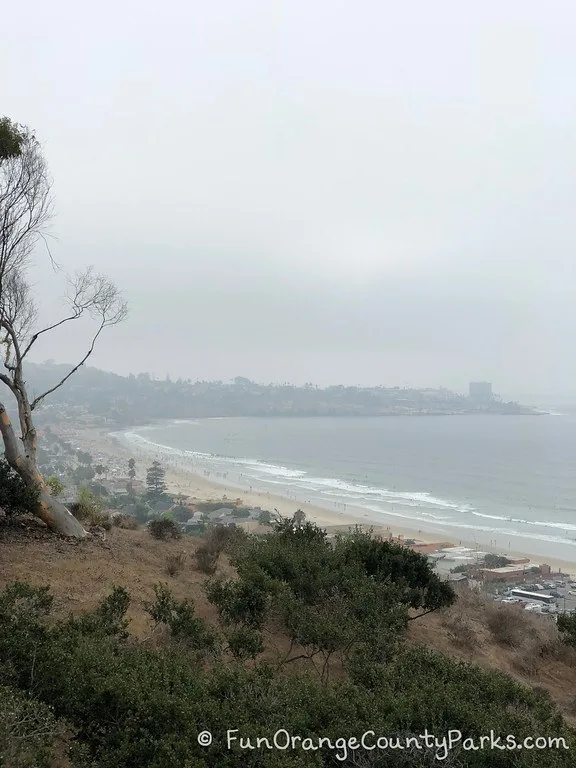 See what I mean? Same view on a sunny day vs. a foggy day. I usually don't complain when it's foggy because I'm usually trying to escape the inland heat when we visit.
Checklist:
Open 9-5 daily – except certain holidays
Free 3 hour parking
Picnic area outside and Splash Cafe (snack bar) sells sandwiches and drinks
Gift shop
Check for coupons and deals
We like to get the membership when we go – you can choose from the dual or the family membership based on your needs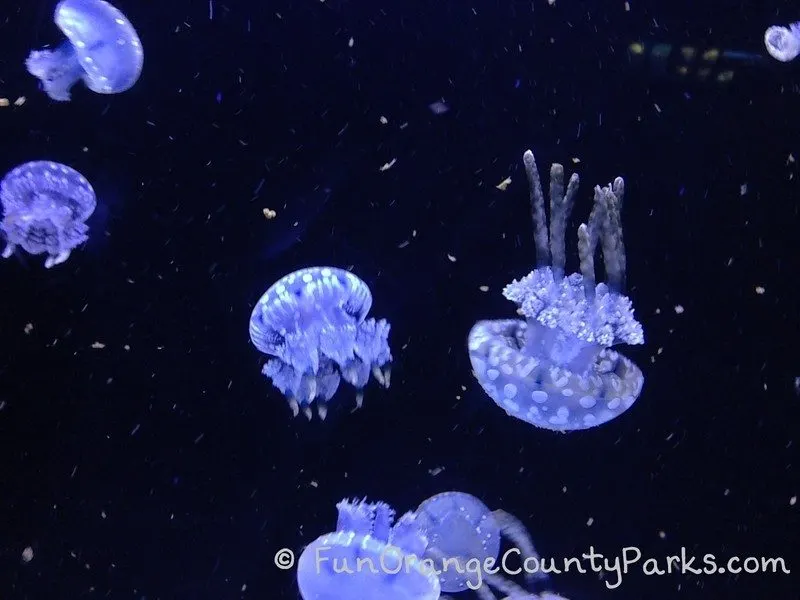 Originally published in August 2014.