Johanna Spyri wrote Heidi in 1884. I've been reading it aloud to my family in 2011. Oh, what a story! It's so poetic with the words tumbling and splashing like water over rocks in a high alpine brook.
What strikes me as I read it as an adult is the theme of the importance of playing outdoors for young Heidi. When she moves up to the mountain with Alm-Uncle, she and the goatherd Peter: ". . . climbed up together to the high meadows, and so it went on day after day till Heidi, passing her life thus among the grass and flowers, was burnt brown with the sun, and grew so strong and healthy that nothing ever ailed her. She was happy too, and lived from day to day as free and lighthearted as the little birds that make their home among the green forest trees."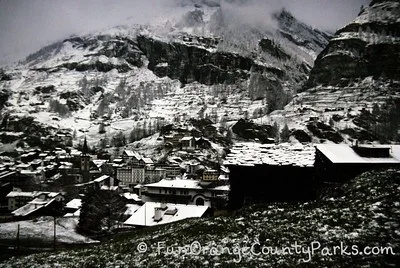 Heidi feels like "a bird in a cage" when she is forced to a home in the city of Frankfurt: ". . . for she felt she could not bear to see nothing but walls and windows, and somewhere outside there must be the green grass, and the last unmelted snows on the mountain slopes, which Heidi so longed to see." She goes so far as to run out of the house to find a church tower to try to see her beloved mountains. She's crazy with panic to see green again.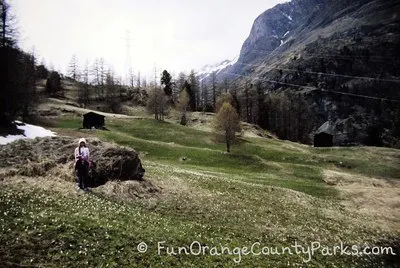 There are so many times in my week when I feel like a caged bird tied down to the computer, or errands, or driving in the car. There's only one cure for the feeling: getting outside.
And that's why I do it every day.
It may only be for one minute as I walk upstairs to bed and crouch by the little window on our stairwell to gaze up with wonder at the full harvest moon and feel the sea breeze blow in from the ocean. That one moment when it's quiet and it's me and nature. Maybe it's the 10 minutes when I go for a walk or watch the clouds? It's seeing a leaf fall when I walk to get the mail. Or sometimes it's spotting birds when the kids are playing at the park. Sometimes it's an outdoorsy smell that reminds me of my trip to Switzerland, when I was only 12, and feeling connected to a land that lives so far from my home.
I can only imagine that the kids can feel like caged birds, too. Even if they can't verbalize the feeling. As adults, we have to know the signs and set them free to run on the green grass.
Post originally appeared on my OCFamily.com Play Mom blog.