Winter Fest OC wasn't on my radar until 2019 when I found out one of my readers bought season passes and offered to write about how she saved money at Winter Fest OC and still had fun when she went with her family.
It went to a drive-through event in 2020 and 2021. Now it is back in-person for 2022. The event started on November 25th and ends on January 1st. It was only a two week event when it started back in 2019 with a MUCH lower price tag, but now it is open for a full season of 26 days.
The question we were trying to answer in this post was: Is it worth it?
In 2019, her resounding answer was YES. It was a 2 week only event and she spent a TOTAL of $75 worth of $25 season passes for herself and 2 kids. She went 3 times. So each visit ended up only costing her $25 (or that makes it about $8/person per trip).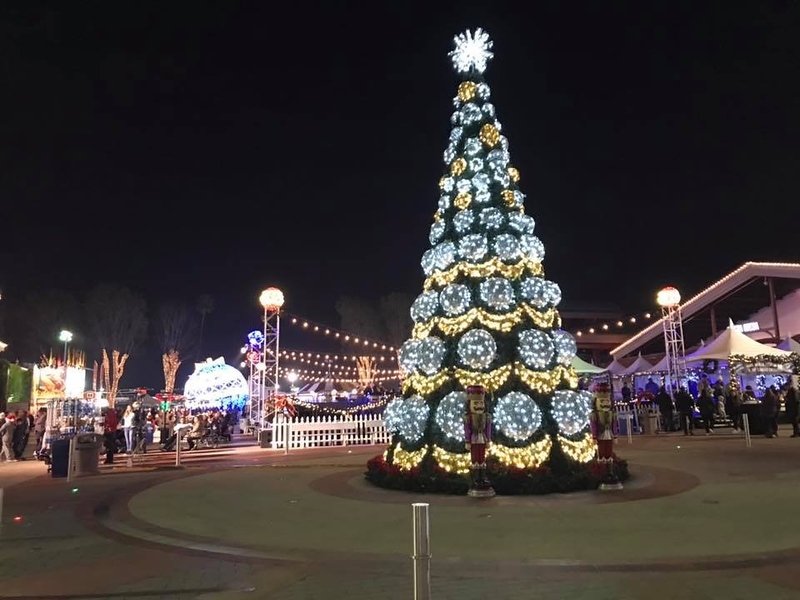 Is Winter Fest OC @ the OC Fair Grounds worth it?
Fast forward to 2022.
For 2022 the season pass available—but now the passes are $56.95 per adult and $41.95 per child.
So for her and her two kids to go with the season passes it would be about $141. Parking is an extra $10 every time you go. So it would actually be more like $150 total.
It is worth noting that I have NOT experienced the 2022 Winter Fest OC. So I am NOT speaking from experience. I am only looking at this from a price point / math equation lens this year. Maybe it is worth the money to you? Maybe not?
The season pass DOES include:
Unlimited Entry for all 26 days of Winter Fest OC
Access to the North Pole Pop-Up
Nightly Live Entertainment
Evening Tree Lighting Show
Light Displays
Photo Ops
Meeting Santa
I think you could get those things for FREE or a much lower cost at other events. For instance, most malls have nightly tree lighting shows. There are light displays at Santa's Village at Irvine Regional Park along with photo ops and admission is free there. Meeting Santa is often free unless you invest in a photo package.
Unfortunately, that price does NOT include these ADD-ON activities:
Ice Skating ($18 per person for 45 minutes)
Snow Flake Summit Ice Tubing Slide ($15 per person for a 1 hour session with unlimited rides)
Ice Bumper Cars ($10 per person for ONE ride)
Unlimited Carnival Rides ($30 per person)
LED Mini Golf ($5 per person for ONE round)
So, at a minimum, you could add on the Mini Golf on one trip for a total of $165. But let's say you want to do the top 3 ice activities: $18 + $15 + $10 person = $43 per person!
That original $150 total would turn into an extra $129 that would be good for only one visit with your season pass. An astounding total of $279 for one adult with two kids between the ages of 3 and 12 years old.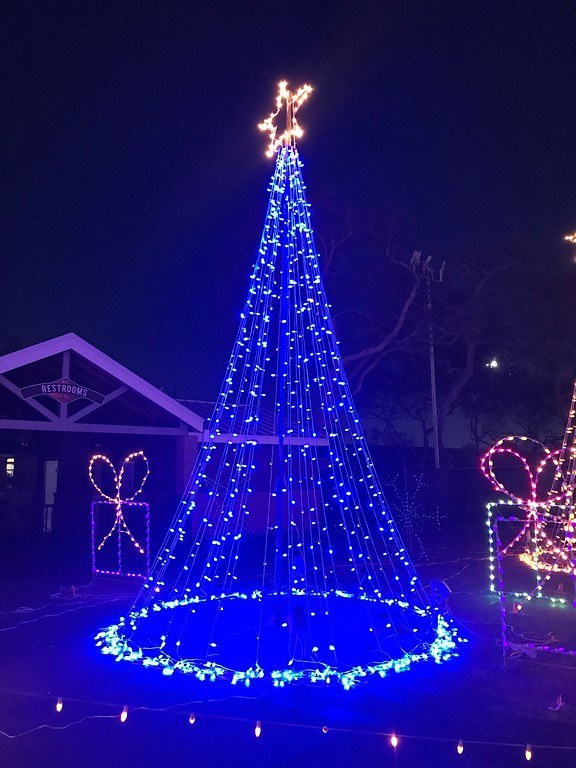 What if we just go for ONE day?
You do have the option to buy a day pass instead of a season pass. Late in the season, select dates are much less expensive. So let's say this same family went for one day AFTER Christmas or on December 22nd:
Adult=$26.95
Child=$17.56
The ADD-ON activities would still cost the same. So at the lowest, it would cost ONE adult with two kids between 3 and 12 years old a total of $62 for General Admission. Remember that $43 per person above? That would make it $191 if you did all the ice activities.
Or let's say we just pick one . . . just tubing for 1 hour. $15 per person. So that would make it $107 total.
There are two other passes beyond General Admission if you are going for just the day. The Artic Pass (unlimited tubing for that day) and the Ultimate Experience Pass (lots of "unlimiteds" in this pass and it would probably make it more worthwhile – but the total price tag for that one adult with 2 kids would be almost $200 for that one day!).
What you need to know about Winter Fest OC:
Parking is $10
Generally open 12pm-10pm, but check the calendar!
Deals get better after the holidays
Buy your ticket online to save money rather than paying at the gate
Open through January 1st at the OC Fairgrounds
Visit the OFFICIAL Winter Fest OC website to buy tickets and see a detailed map
Kristin is a 5th grade teacher in Orange County. She enjoys being outdoors and playing with her family. In her spare time she can be found digital scrapbooking, looking on Pinterest for new ideas for her classroom or activities for her kids, researching places to go with her family, or reading a book. Photos and post courtesy of Kristin.
Updated for 2022 by Michele WITH input from Kristin who said: There are SO many other free or inexpensive activities to do in SoCal.