Flash cards, smartphone apps, and activity books can never stand in for outdoor learning in nature. The thrill of spotting animals in the wild will stay with you forever! My son is old enough to record his findings in a nature journal which he lovingly keeps up. My daughter has become an expert spotter and she shares her new skill with great pride: "I was the first one to spot the deer when no one else saw it!"
Spotting animals takes lots of real world patience, observation skills, attention to details with all 5 senses, identification knowledge, and just plain luck. My kids are better spotters than I am.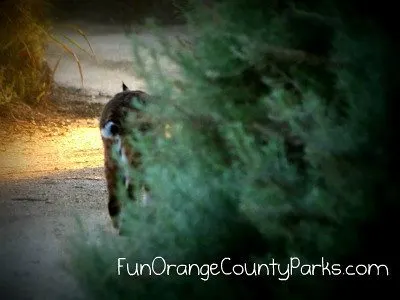 So when my daughter matter-of-factly whispered: "I just saw the bobcat." I believed her.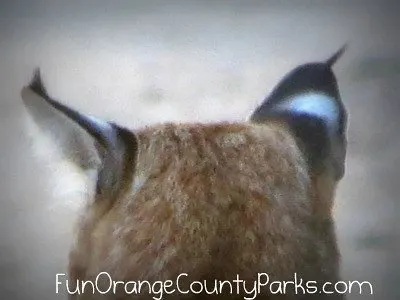 In fact, she saw two bobcats! And they were beautiful! We watched them slowly saunter away from us. Although it looks like we were close, I took these photos from VERY far away with my daughter at my side. We were quiet and still. We didn't worry the cats. They were just moving through their territory and we were lucky observers.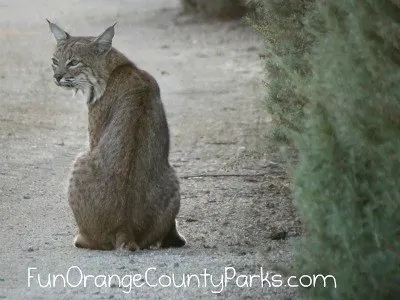 Our wild learning from wildlife encounters makes up some of our best family memories. I know I won't forget this day for a long time!
Know the difference between bobcats (less than 30 pounds, spotted, short tail, and knee-high) and mountain lions. Stay safe and follow all posted safety guidelines.