Point Lobos State Natural Preserve in Monterey is a scenic wonder full of sea life, hiking trails, a cultural museum, and grand views of the Pacific. Trails are totally manageable for families, but most trails aren't stroller-friendly because it's rocky.
As you hike, you'll have peek-a-boo views of coves and then come upon full views.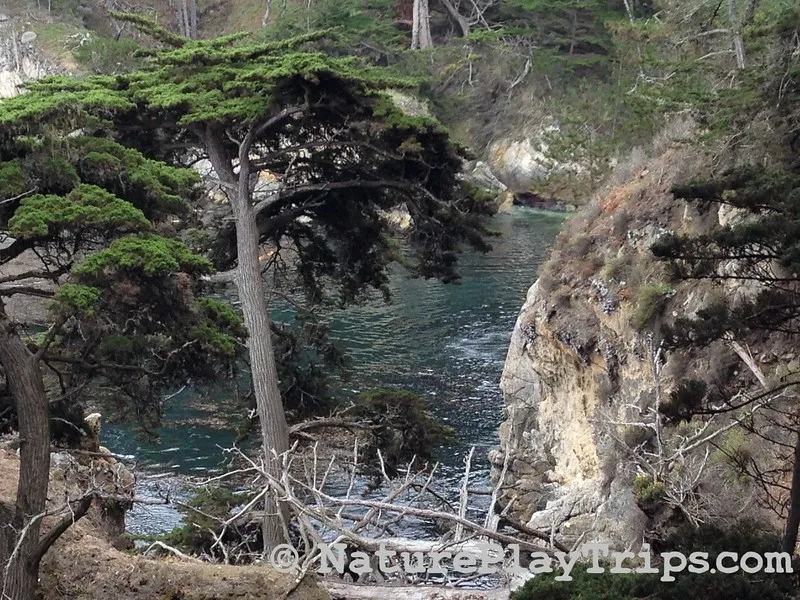 Check all the rocky outcroppings below you to see if you can spot any wildlife. We saw these seals on this rock and there was an egret and Great Blue Heron nearby floating on driftwood in a thick kelp bed.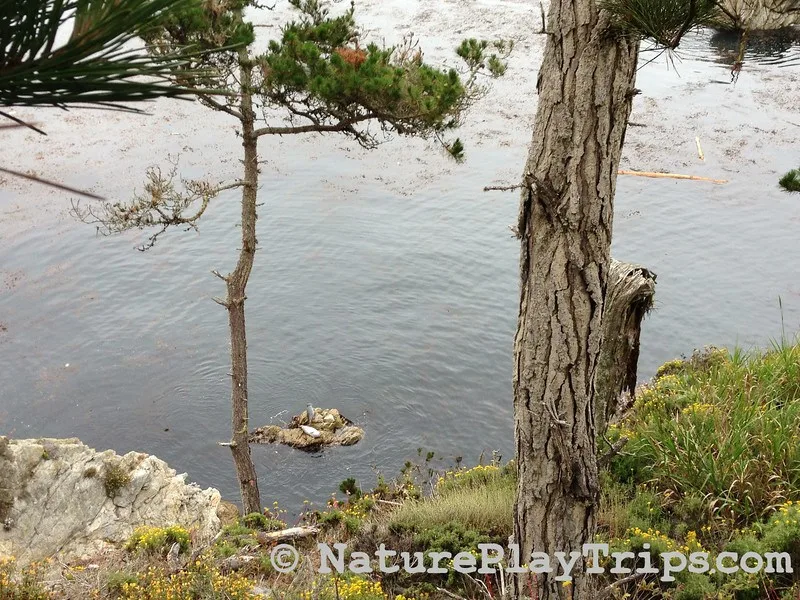 This Old Veteran cypress is oft photographed!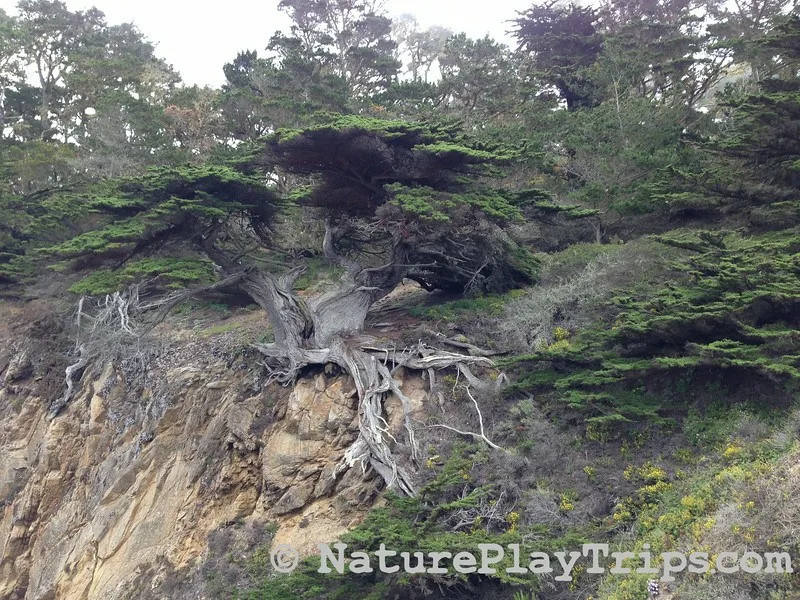 Every view was breathtaking for me, but be prepared for the fog and wind.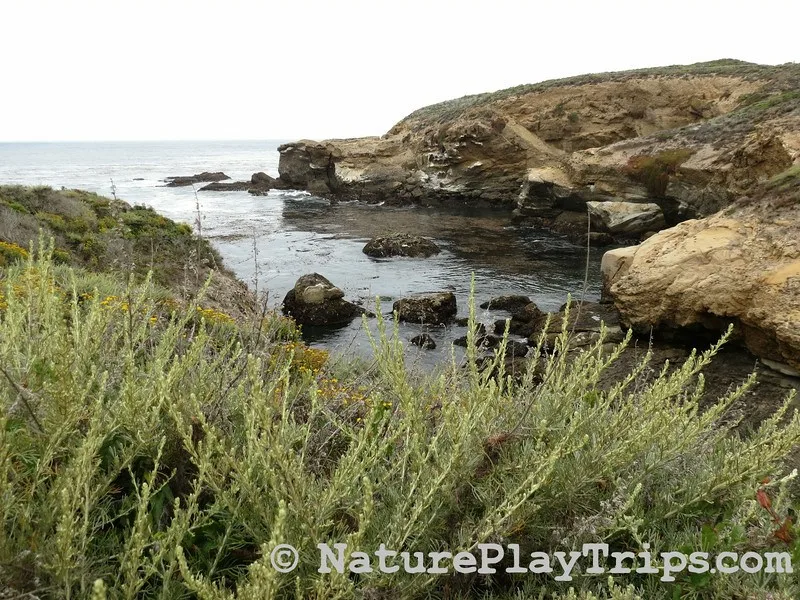 Do you see the seals on that rock? I count 7.
And in another location, I spotted sea otters in the kelp beds – that's why you need your binoculars! You'll be tricked by the big round bulbs of bull kelp – but they move and you can usually see their feet sticking out of the water as they lie on their backs to crack shells and eat.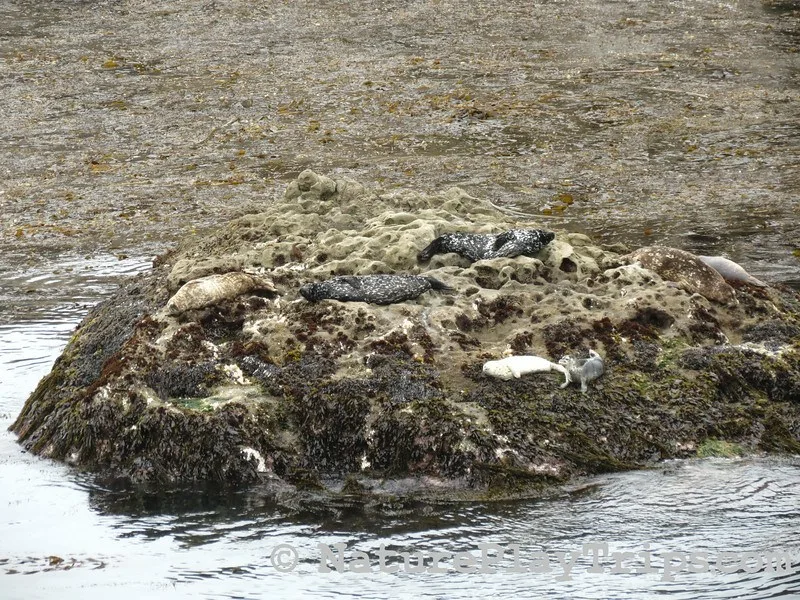 Did you spot all 7?
Don't forget to look for wildflowers and land animals, too. We even saw a full family of California Quail with chicks and a deer right by the beach!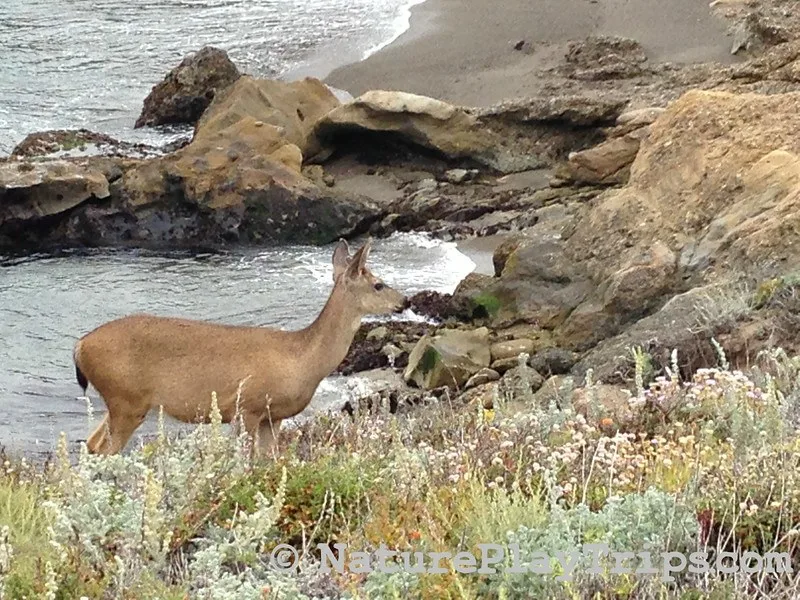 I spent one full day hiking the park and didn't even get the famous China Cove or Whaler's Cove. I actually like it when I miss stuff, because then there's a reason to go back!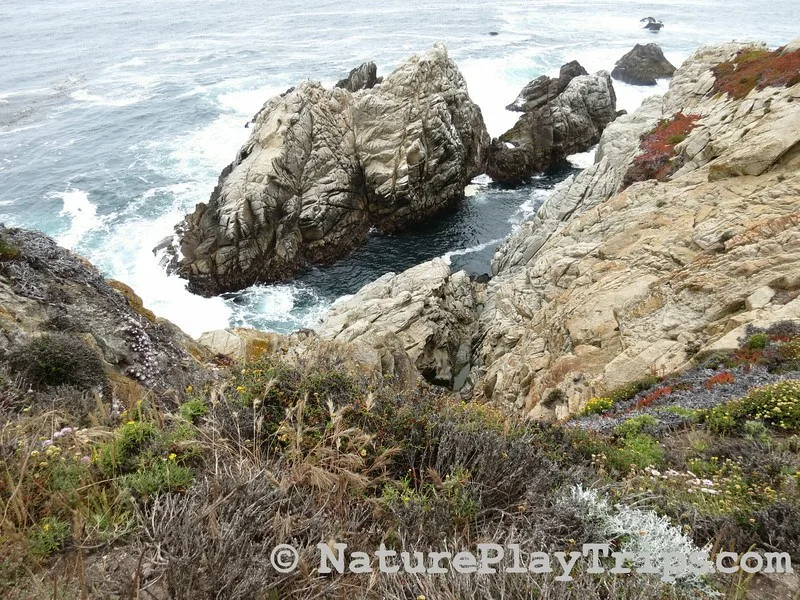 A lone cypress.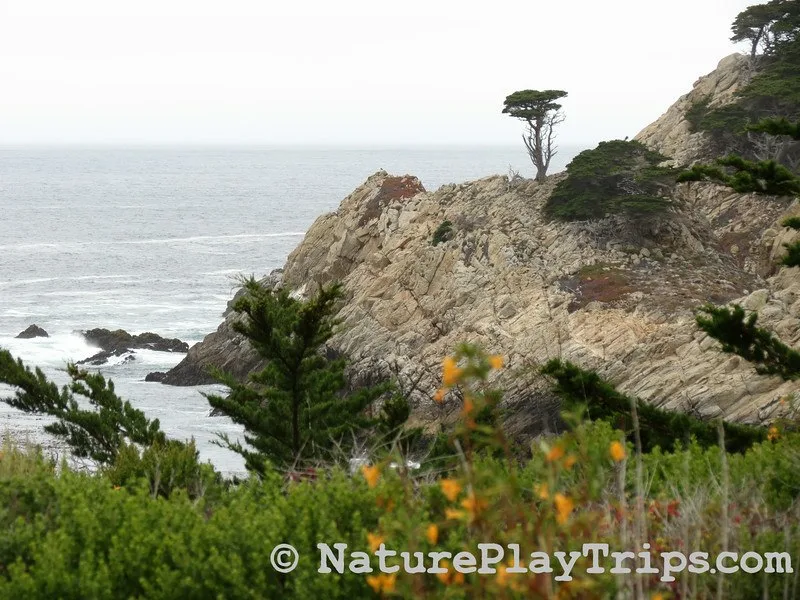 Stay on the trail and away from poison oak which is PLENTIFUL here – often growing high above your head.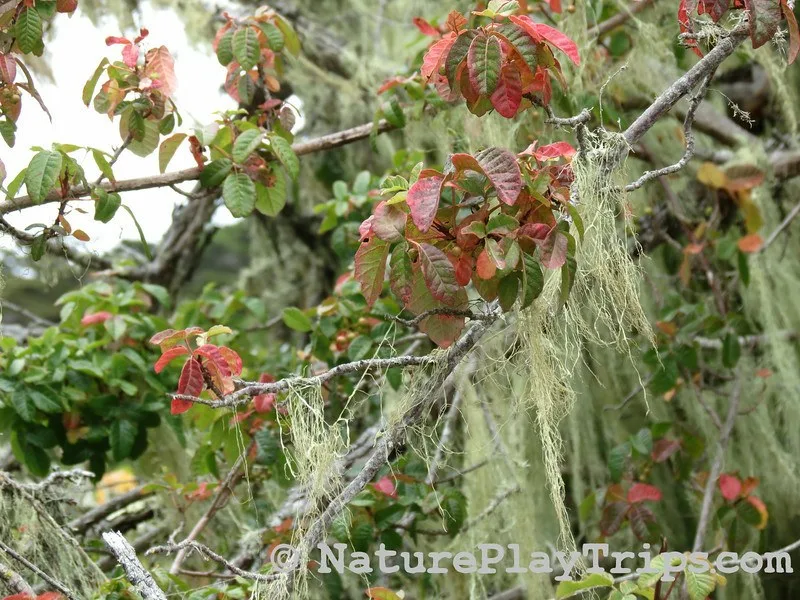 Checklist:
Families should stop in at the Information Station at Sea Lion Point and talk to the docent before you hit the trails
Be prepared to walk on narrow trails with steep drop offs
Wear layers because it's often foggy and windy here (I wore a t-shirt, cinchilla, and windbreaker over the top – some people wore warm hats and gloves.)
Bring binoculars or check them out from the Information Station
Bring your camera! But don't get too snap-happy that your forget to take it all in!
Point Lobos Foundation and visitor guides
My blogger friend, Jill, over at Popsicle Blog wrote her own review in Jan 2015