Nature. Play. Trips. is a collaborative blog project between Debi Huang of GoExploreNature.com and Michele Whiteaker of FunOrangeCountyParks.com.
OUR MISSION
Empower families to prioritize nature and play time.
Media kit available upon request.
GoExploreNature.com (Blog) + FunOrangeCountyParks.com (Blog) =
NaturePlayTrips.com (Home of our Free Family Guidebook Club)

Debi @goexplorenature on Facebook, Twitter, Instagram and Pinterest
email address:  debi@natureplaytrips.com (for Los Angeles)
Nature. Play. Trips. by GoExploreNature.com

Michele @natureplaytrips on Facebook, Twitter, Instagram and Pinterest
email address: michele@natureplaytrips.com (for Orange County)
Nature. Play. Trips. by FunOrangeCountyParks.com
Email us at:
Mailing Address:
P.O. Box 52451
Irvine, CA 92619-2451
Readers. Write to us! You are the reason why we are here. Don't be shy.
Local nonprofits. We love our local nonprofit nature friends all over Southern California, like parks, wildlife centers, and environmental education providers! We know you are good storytellers, let us know if you have a post idea that fits our readership and helps your cause.  Just understand that we do not regularly publish event calendars.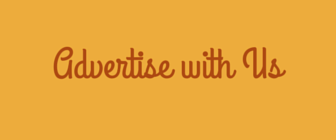 We don't normally do product reviews – unless you are a perfect match for our readers and based on our editorial schedule.
We love family travel and/or dining experiences, but they must be an excellent match for our audience and mission.
No spammy posts. We get an overwhelming number of offers for guest posts, link exchanges, posting coupons, bartering services, publicizing websites or products, or posting information at no charge. Because of the volume of these emails, we cannot respond to these types of inquiries.