MY MISSION
Empower families to prioritize nature and play time.
Media kit available upon request.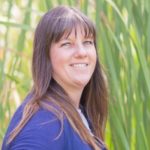 Michele @natureplaytrips on Facebook & Instagram
email address: michele@natureplaytrips.com
Mailing Address:
Play Parks Creative LLC
c/o Michele Whiteaker
P.O. Box 52451
Irvine, CA 92619-2451
Readers. Write to me! You are the reason why I'm here. Don't be shy.
No spammy posts. I get an overwhelming number of offers for off-topic guest posts, link exchanges, posting coupons, publicizing random websites or products, promoting your crowdfunding project, or posting events at no charge. Because of the volume of these emails, I cannot respond to these types of inquiries.
Local nonprofits. I love our local nonprofit NATURE friends all over Southern California, like parks, wildlife centers, and environmental education providers! I know you are good storytellers, let me know if you have a post idea that fits my readership and helps your cause.  Just understand that I do not regularly publish event calendars.
I don't normally do product reviews – unless you are a perfect match for our readers and based on our editorial schedule.
I love outdoor family travel and/or dining experiences, but they must be an excellent match for my audience and mission.
Be a Contributor. Email me to be a volunteer park reporter here on FunOrangeCountyParks.com or write about outdoor family travel on NaturePlayTrips.com.