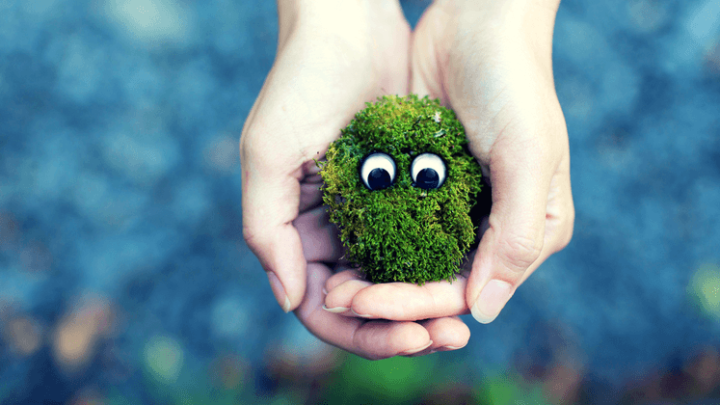 Note to readers: This post was written in a particularly raw moment in my play advocacy life. Although I stand by most of this post – except maybe the emotional ugly sobbing section – which I see now as a momentary lapse in hope, I realize that organizations cannot be all things to all people. It is my true hope, though, that this post inspires caregivers to make a direct difference in their child's life regardless of policies and programs — and that organizations keep an ear out for parental/caregiver voices.
Okay, I admit, it was mortifying. The ugly sobbing. But I'll get to that in a bit.
I came to the Children and Nature Network International Leadership Summit with a singular goal. I sacrificed my own money — the $368 conference fee, my $200 plane ticket, and my $800-for-3-nights hotel room. Not to mention time away from my family at the end of a particularly full school year.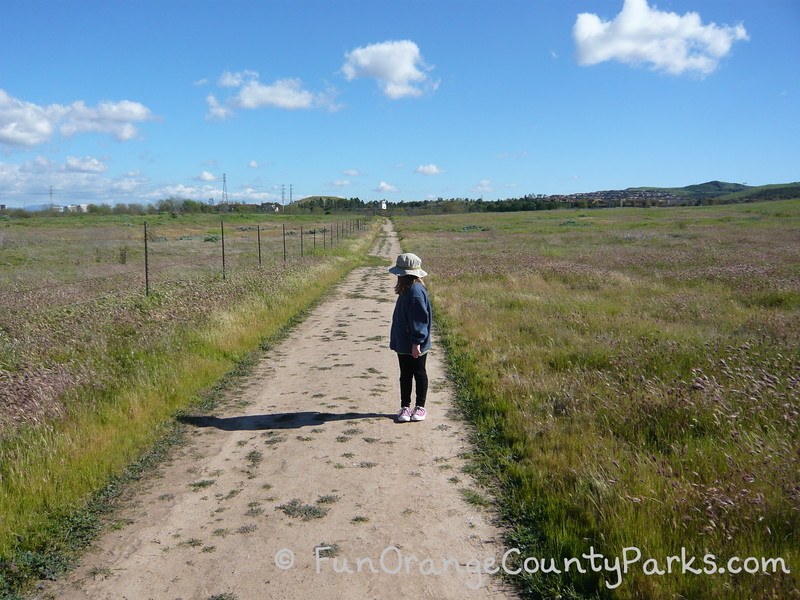 A Voice for Parents
I felt it was important to be present as a voice for parents.
You see, there are a lot of voices represented within this organization that I've been part of for the past decade, but it's always been hard for me to find and hear the parents. I hear the doctors, educators, mayors, recreation professionals, nonprofits, researchers, activists, and young leaders from all backgrounds. I met many of these amazing minds who also happen to be parents, but they attend these events mostly as representatives of their fields. Fields offering programs and policies that are truly vital to getting kids outdoors.
However, the only way I've ever seen parents involved is as a narrow group of Family Nature Club leaders. That's no small thing. These parents are so dedicated to getting families into nature that they volunteer their time to organize hikes, camping trips, and even extended nature travel — all in an effort to provide opportunities to families in their community.
But, again, it's organized. The clubs take a look at things from the "policy/program" level.
And maybe that's my mistake? Maybe I don't belong here? (Cue the baby tears when those nagging thoughts are confirmed at breakfast. The only person sitting with me at the 10 person table leaves after introductions to sit with someone more VIP than me.) I'm not at the full ugly sob level yet. Just wait.
I came to the Summit only representing my role as an independent "mom" and not part of an organization. It's just me. I don't have the interest or capacity to get involved in a group. I'm a mom who values play in nature because I grew up living a magical childhood filled with play in nature. I simply wanted that for my own kids. I'm here, because every child and family deserves that same healthy childhood.
When Richard Louv first published Last Child in the Woods (April, 2005), my son was 3 and I was pregnant with my daughter. There were no iPhones. I didn't even know the book existed until 4 years later.
How does it feel to be a parent these days? To be honest, no matter how awesome I feel about our parenting while we are in the privacy of our own home — when I look at it from the outside it feels pretty crappy. I've read all the articles about how we're doing it wrong:
We're overscheduling.
We're helicoptering.
Our fears are unwarranted – look at the research.
We suck at allowing risk in play.
We have to fight against liability rules that prevent our kids from climbing trees, playing on the rocks, or even playing on school grounds after school.
We have to fight against screens.
We have to fight against preschools and Kindergartens that aren't play-based.
We have to fight against HOAs that don't allow children to play in our neighborhood.
We have to fight against social norms that say our kids should never be unsupervised.
We have to fight to get recess before school starts. School days start standing in lines.
We have to fight against entering competitive sports at young ages, because there are no developmental sports programs available after age 8.
We have to fight the mindset/marketing that nature is to be conquered by climbing, summiting, hiking X number of miles, backpacking an infamous trail – solo/super fast/barefoot, or camping with limited resources in extreme weather. Can't we just go to nature to relax for the day? No gear necessary?
We have to fight for access — there's a surge in private parks only open to homeowners, there are play deserts that never had a park to begin with, there are parks that become homes for those who have no home, there are public parks pushing out children in favor of privately run yoga/fitness classes, there is obviously a lack of nature in urban areas, summer camps are evolving into STEM and robotics – or even gaming – without many pure nature camps offered.
It's all a fight. And what are we fighting for? Childhood.
The stakes are high. If I had waited for policies and programs, my kids would have missed their magical childhoods spent connecting with nature.
Think about that for a second.
That thought is at the heart of my ugly sobbing. This movement is taking too long!

The Power of Access
The reason why we want children to connect with nature from a young age is because it makes them "smarter, healthier, and happier." It's well-researched. There's no doubt that this is true. And the benefits come whether it's a short walk in a park or playing with mud in the backyard.
How many children are missing a childhood because they are not getting access?
Who controls access? There are a lot of policy/program answers to this question. There are a lot of equity/inclusion barriers faced in answer to this question.
But the ONE thing that ALL children have is a caregiver. Whether that be a parent, grandparent, or other adult in their life — that is the one person who has the greatest power of access for that one child.
That one caregiver has the power to IMMEDIATELY connect that child to nature. Right now. It might be a fight, but I can make that happen for my child.
As a mom, I can take my child's hand and bring them outside with me to look at the stars and wonder about our planet's place in the universe. We can look at the clouds and wonder at the weather. If it's not safe to go outside, we can plant a seed inside a milk carton with soil and watch that plant grow with the care we give it. We can wonder at how the sun and water make that happen.
There is a power to ONE caregiver who says "NO" to screens, to distractions, to schedules that take nature off our calendar. One caregiver can put an X every 3rd Saturday to make sure nothing is more important than a nature outing for that day.

True Benefits of Nature
There are those who will argue this with me, but the true benefits — the ones I talked about above that develop happier, healthier, smarter children — come from having ALL your senses in the nature game. In my humble parental opinion, it's the lack of distractions that make nature play a worthwhile pursuit and contributes to the healthy development of young minds.
As a parent, I actively seek out community programs or nature centers that offer something I can't give my kids at home. When we walk out the door, I'm purposefully leaving screens and technology behind in search of experiences and people that will expand our knowledge of our community and the natural world.
Maybe you work or volunteer at a nature or interpretive center and think you should have an app to lure screen-addicted kids to visit? But remember who is in charge of access! Me. The caregiver. And if you are running a nature or interpretive center, I am looking for NATURE and oftentimes I am looking for YOU – an experienced interpreter and potential role model who shares an enthusiasm for nature that's contagious. I am not visiting a NATURE center looking for something else for my kids to do on their phone. Maybe save that activity for something we can do to stay connected after our visit?

Barriers to Getting Outdoors
This is the list I brought to the Leadership Summit. It's not my list. In my personal pursuit to make sure children experience the benefits and joys of playing outdoors, I write a blog about parks which reaches over 300,000 families in my community every year. I informally asked some of my readers what were their barriers — specifically so I could bring their voices to the Summit. Here's a very brief version of their thoughtful and very personal answers:
Too hot / No lights at night – shade trees trimmed right before summer, no shade covers
Time – home late from work, packed weekend schedules, 2 parents work full-time, competing with screens/organized sports/social
Fear – kids will roam too far, wildlife (snakes), judgment from others, stigma attached to letting kids play lightly supervised, kidnapping, "easier to keep them inside"
Safety – pesticides/chemicals, playgrounds not maintained, drug users/mentally ill persons at park, theft or needles at campgrounds
Lack of knowledge – hard-to-navigate city websites, no personal resource to help find nearby nature, need someone to coach them through where to go and what to do
Access – transportation, cost of entry, no national park nearby, closed schoolyards, privatization of parks, limited hours of operation
But at the Leadership Summit, we skipped this part. We went right to the "What actions/policies/programs can we work on as a network to further the mission of the organization?" with an understandable focus on equity and inclusion.
C&NN Mission: We are leading a global movement to increase equitable access to nature so that children–and natural places–can thrive.​ ​We ​do this ​by investing in leadership and communities through sharing evidence-based resources, scaling innovative solutions and driving policy change.
I don't think this is wrong. It's just completely out of the realm of my parental toolkit.
Richard Louv does such a good job of pointing out the problem in Last Child in the Woods and in pointing out potential solutions and strategies in his subsequent books, especially Vitamin N. His viewpoint truly resonates with me — and obviously with many other people. In fact, his ideas gained enough momentum to start this movement.
But, in practice, I see the Children and Nature Network investing in "leadership and communities." Not parents. Not caregivers. At least not directly.

So This Is the Ugly Sobbing Part
It was an intense 48 hours of exploring equity, inclusion, and how we can all be part of the solution. It was a very safe space to float ideas, bring our experiences, and interact with a wide range of viewpoints. But it was a lot of pressure for 40 people to come up with a viable solution to a global problem in such a short time horizon when most of us had never even met before. It was made even heavier by realizing the weight of entrenched social systems which must be addressed almost before our work could even start.
I held it together the first day. We were outside. I could breathe.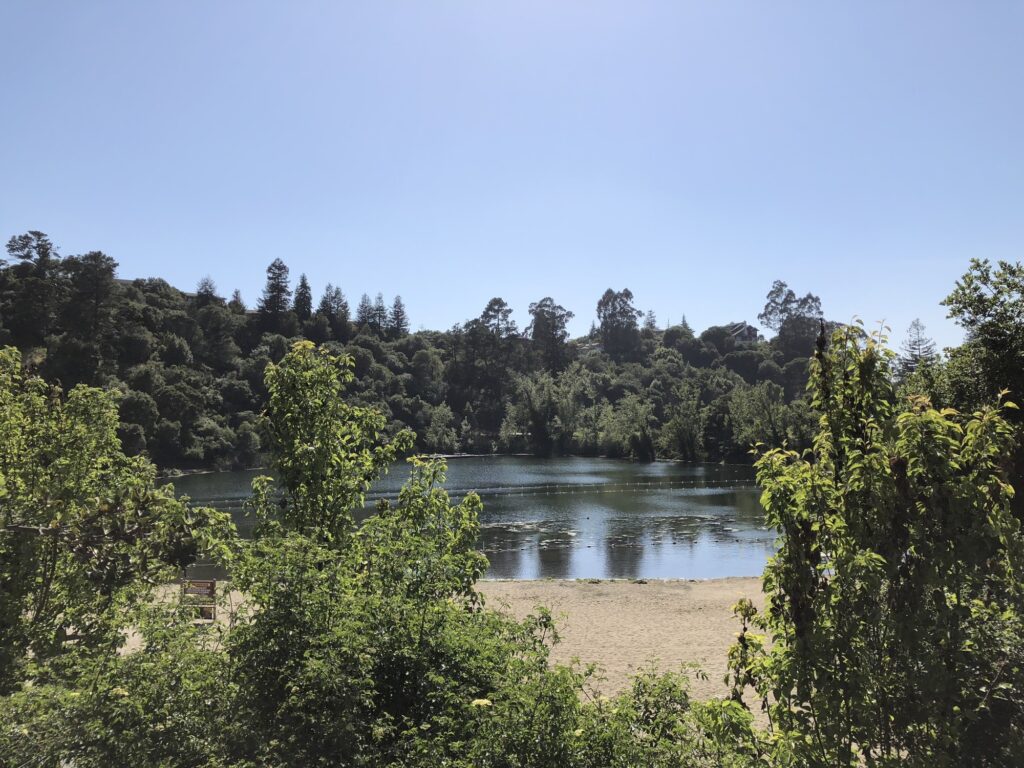 I'm a naturally empathetic person. I basically pull in all the feelings around me and imagine myself in the place of others. And I'm a writer, so I have a really big imagination. So at the end of the second day when all the mental work was nearing an end and we'd moved inside into a small and stifling hotel conference room, I found the courage to raise my hand with an observation.
Oh, I'm such a coward when it comes to public speaking! It would have been hard for me to say anything at all. But what I said . . . what was made real by hearing it spoken out loud . . . was something like: "Are we too late for the kids?" And with that my voice cracked and the tears started flowing. Our group leader's eyes went wide and she nodded in encouragement for me to go on. I should have stopped there to save myself from looking like a lunatic. But I continued "I mean, what about the 1 year olds today? What will happen by the time they are 10?" And then came the blubbering intake of all the despair and imaginings of a whole generation of children that we are probably not working fast enough to reach. Big sucking SOB . . . followed by running out of the room to put myself back together. The crazy thing is that I couldn't put myself back together that night.
I can't put myself back together still.
I don't know if I ever will.
Because those barriers that I listed? They are still there for the parents. I don't think we accomplished anything at that Summit to remove them. In fact, I don't know if there's anything the Children and Nature Network as an organization can do to take them away — although I have high hopes for the grassroots leaders and C&NN members I met to address these barriers locally in their respective communities.

One Caregiver
But what I do know is that there might be one parent out there reading this. One caregiver. Who can take the hand of the child in their life RIGHT NOW and go outside to play. And if it's repeated every day with the same sense of awe & wonder, then that child will have a magical childhood. And that child will have a chance to develop into a smart, healthy, and happy human being who values nature and wants to share their magical childhood experiences with their own children.
That one caregiver can do the hard, hard work of keeping nature and play a part of everyday life.
And it won't matter what policies or programs are in put in place or how fast it happens, because we will have saved a childhood — by measure of one-parent-who-loves-one-child at a time.

Learn More
Play More