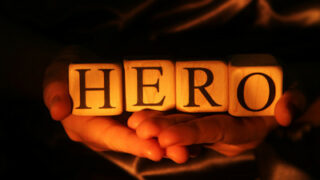 Do you have a dream?
Are you a parent?
Is there a responsibility for parents to follow their dreams in order to model to their kids that it's possible to attain them?
My answer to all 3 questions is YES!
So, I'm a writer. Can you guess my dream?
At first, my dream was: Finish a book.
Then after it won kudos and an award, my dream became: Publish a book.
In publishing, there were gatekeepers in the way of realizing my dream. Agents, publishing houses, every day people who think being a writer is a good side job — but not a real job. But looking back, maybe the biggest gatekeeper was me? Don't we sometimes stand in the way of ourselves? Tell ourselves things can't be done? We don't have time. We're too busy.
When you have kids, you tell them that the word "can't" should not be part of their vocabulary. You tell them that they should follow their path wherever it might lead. You tell them that persistence and hard work pay off. But do you SHOW them?
A romance novel co-written with a writer friend for fun may not be the "groundbreaking bestseller" I imagined publishing for my first book. The inordinate amount of time it took between writing and publishing wasn't ideal. But, in the end, my dream turns out to be exactly what it was meant to be.
It was a fun collaboration that kept me writing.
It was a connection I made with a friend.
It was lots of laughs along the way.
It involved hard work and persistence.
It is an example I set for my kids.
It makes me happy.
And what about those gatekeepers that will inevitably turn up along the way? Well, every good novel needs a hero! Can you can find that hero
inside
yourself to break through those barriers that are stopping you?
And, once you realize that dream . . . do you know what your kids will say (at least it what's my kids said): "Yay, Mom! Now what's your next dream?"
Ummmm . . .
Note to my regular readers: You nature and outdoor loving parents are my inspiration in so many ways! Thank you for indulging my little romance novel diversion! If you love romance novels, follow Kacey Brown (my pen name) on Facebook and Pinterest where our characters are pinning their own boards. Please share the book trailer with all of your romance reading friends and family members. The book is only available on Kindle now, but we hope to eventually release it in print. Visit www.KaceyBrown.com. And thanks to the amazing Chris Karn who provided the music for the trailer!