I'm writer, mom, and Certified Interpretive Guide, Michele Whiteaker. Nature. Play. Trips. is a collaboration with Debi Huang of GoExploreNature.com. Together, we present families with travel ideas, kid-friendly nature activities, and play-infused parenting.
We've been at this for over 7 years!
We love our LA and OC communities of regular, everyday parents & caregivers.
Debi and I also co-publish NaturePlayTrips.com which is home to our Family Guidebook Club where we regularly release guidebooks for family nature travel to our LA and OC members.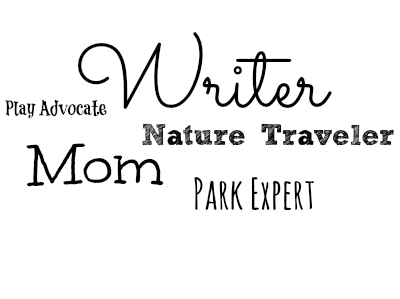 Writers. 
We write about nature activities, prioritizing play and childhood, and family travel for various publications. Our writing has appeared on the following websites and/or in print publications:
Childhood 101
Apartment Therapy
Children & 

Nature

 Network 

New

 

Nature

 

Movement

 Blog
OC Register newspaper (print & online)
OC Register Family magazine cover stories (print and online)
Huffington Post Parents
Nature Rocks Activity Guides
Trekaroo.com family travel website
Kaboom.org
Nature Travelers.
Debi lives in Los Angeles and grew up going to Yosemite. Michele lives in Orange County and grew up in Santa Barbara/Ventura County area as a boat kid exploring the Channel Islands. Both of us "girls" loved the wide open spaces of our childhood and the immense impact that time had on our close family bonds, our creativity and craving for wonder, and resiliency when times get tough. Between us, we've embarked on family trips to:
Yellowstone National Park
Yosemite National Park
Alaska
Hawaii, Oahu, & Kauai
Arizona and Grand Canyon National Park
California State Parks
Northern California
and day trips all over Southern California
Moms.
We're moms. So, we just get it.
We get how there's no time for PLANNING and how we can make it easier for you to head to fun stuff by telling you EXACTLY what to expect.
We hope we make you braver to try new things and take your kids new places because you trust us to give you the real scoop.
Play Advocates & Family Outdoor Experts.
We are intimately acquainted with the nature and outdoor spots that are appropriate for kids in our mostly urban areas. We are active members of the U.S. Play Coalition and Children and Nature Network who have both run family nature clubs with our friends. We are both enthusiastic parent volunteers in the respective school garden and ecoliteracy programs at our children's schools.
Debi appeared in Kenny Ballentine's Nature Kids documentary and is sought after for her simple backyard nature activity ideas and seasonal scavenger hunts. Her family nature travel ideas have been featured in the travel books The Travel Mamas' Guide and the Family Traveler's Handbook.
Michele was a VIP invitee to the 2013 Kaboom Playful City USA Leaders Summit in Baltimore, MD. She also completed the training program to become a Certified Interpretive Guide by the National Association for Interpretation to better communicate about the natural resources available to families in her community and while traveling.
Both Michele & Debi would be honored to speak to your parenting group. Drop us an email!
2015 engagements:
Orange County Wraparound Resource Fair (Family Support Network)
Summer Nature Trip and Play Map Workshop (Journey School Last Saturday Workshops)
Social Interpretation Strategies: Build Your Beginner's Toolkit to Skip "Blah" and Go Straight to "Wow!" (NAI Region 8 Workshop)
Importance of Play (Mom & Tot OC)
Follow Us
Michele @natureplaytrips
Debi @goexplorenature
Facebook, Pinterest, and Instagram
Email michele@natureplaytrips.com
Join the conversation at #natureplaytrips
Visit the home of our Family Guidebook Club:
www.NaturePlayTrips.com